10 tips for starting an online business - What I wish I'd known!
Starting your own online business may seem like a dream come true. In reality it's a hard slog of long hours, missed social events and juggling so many roles, that when someone asks you "What do you do?" you have no idea how to answer.
Here are my top 10 tips I wish I'd have known before starting my online business.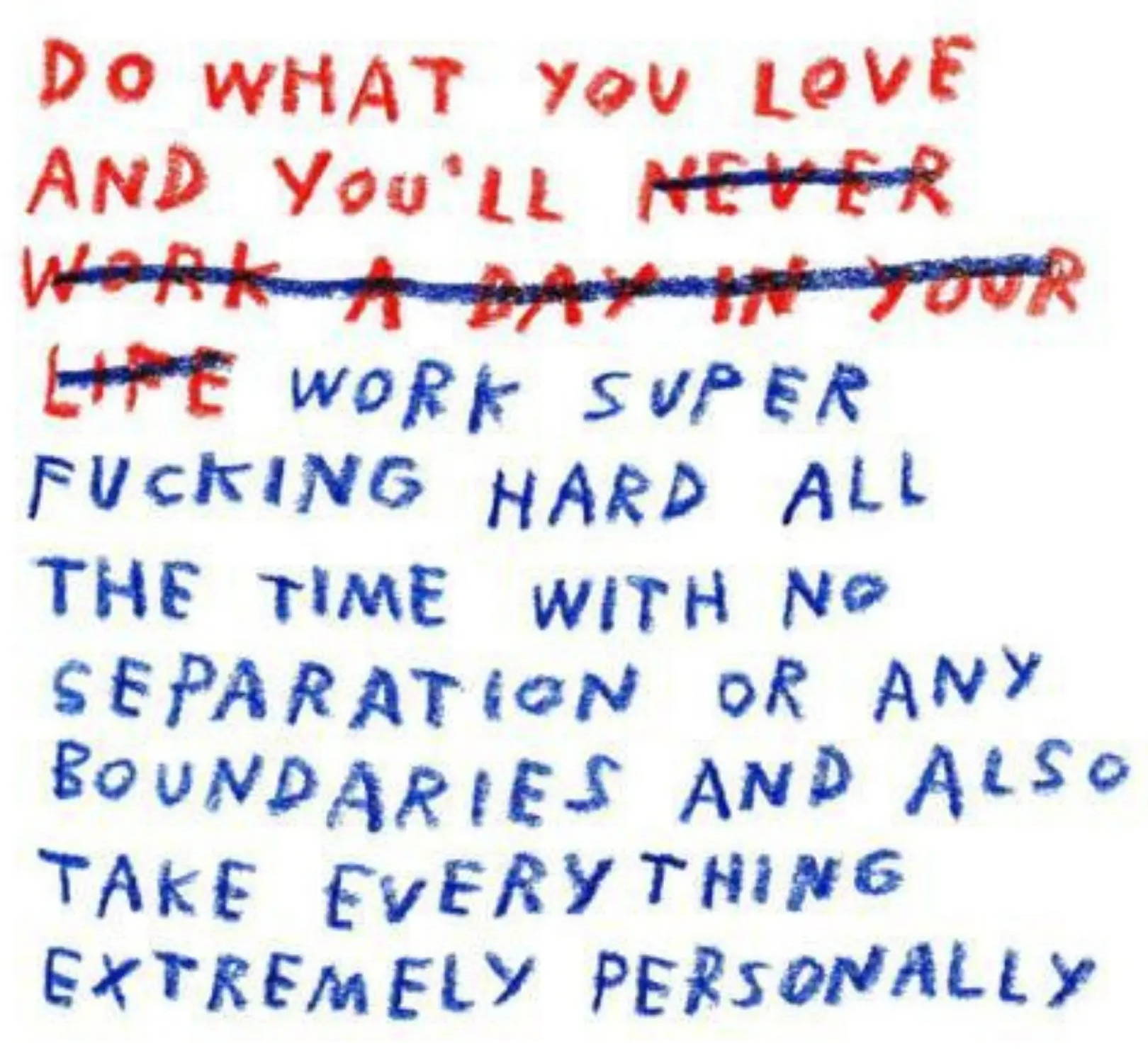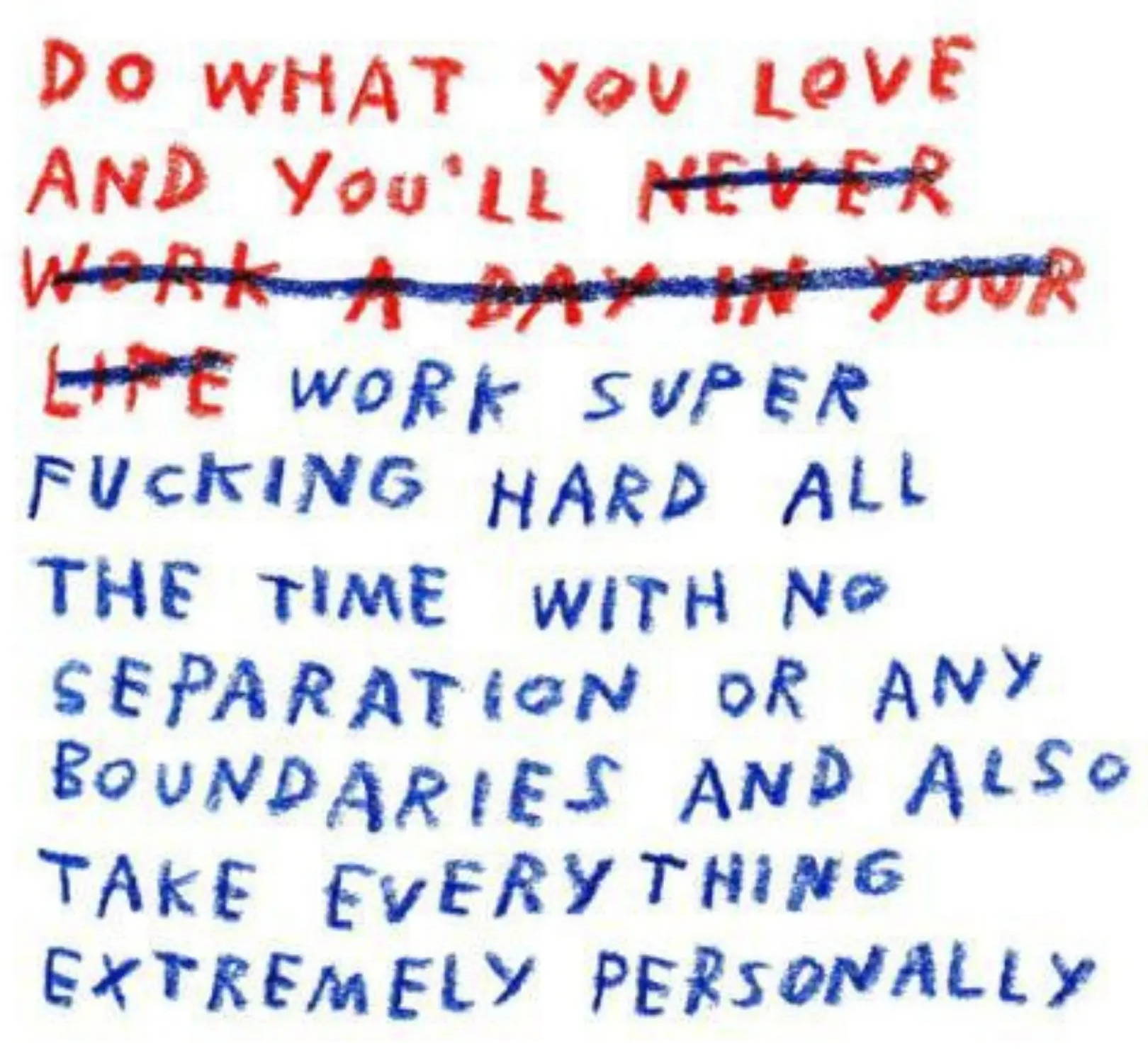 1. You Don't Need To Register At Companies House To Start A Business
I'm starting with a simple one here because it's something I did myself.
Having never studied business at school, I thought you had to register with companies house to "dibs" my business name. I ended up causing myself SO much extra paperwork and felt completely out of my depth.
Firstly, figure out what business you want to be. If you find that a limited company is for you then you'll need to register with Companies House but if you want to register as a sole trader or partnership, then you'll just need to register with HMRC to let them know they should expect an annual self-assessment tax return.
You will also need to check your business name hasn't been trademarked already. This might be something you'll want to think about doing to protect your own business name.
Alongside that, as your business will be predominantly on-line, figure out where you'll be selling. Will it be on a market place like Etsy or are you wanting to build your own site?
If your own site is the goal then use a domain name checker on your chosen domain name. You can then either buy your domain via a web hosting site or buy it from your online website builder provider. This option may be a little more expensive but there will be no configuration needed so it depends on how computer savvy you're feeling.
I would also recommend setting up an Instagram and Facebook account for your online business too. Try finding a business name that you don't have to shorten or change to get your domain name and social channels as it will make it easier for people to find you.
Some great resources to look at are: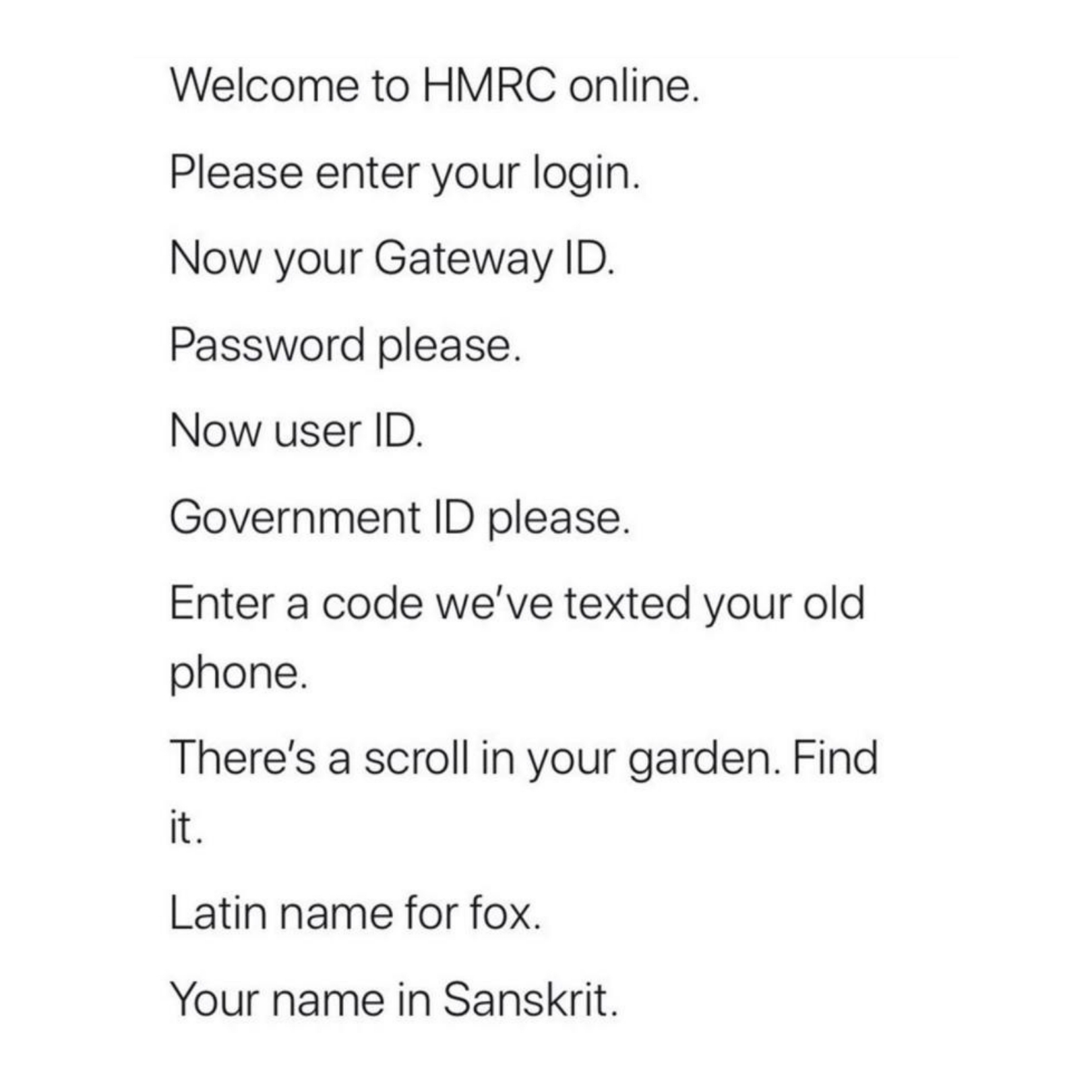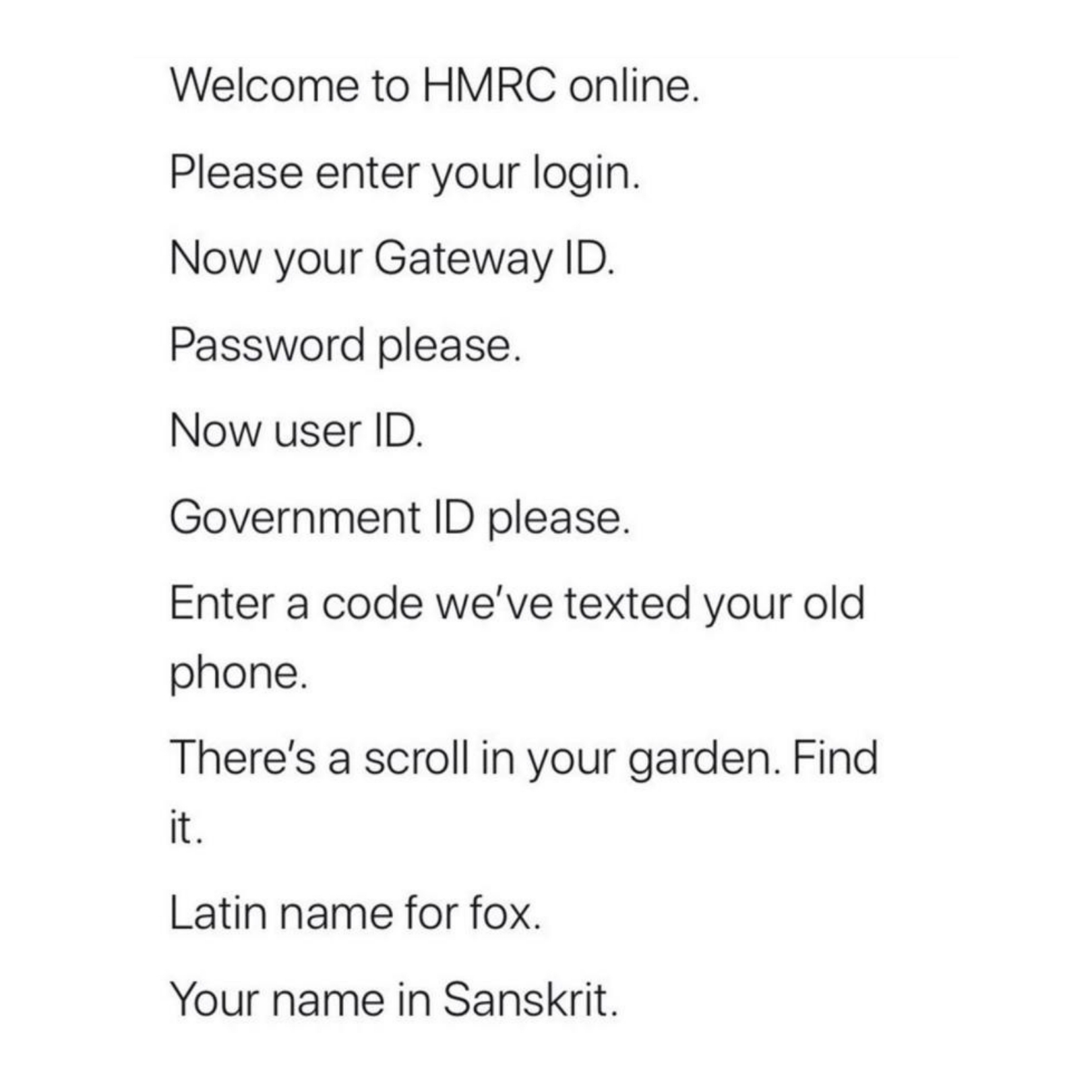 Over the years I've learnt this the hard way but now I'm resolute; You know your craft and your abilities best so put your trust in that.
I'm definitely not saying you shouldn't try new things and push the boundaries because that's when incredible things happen... the trick is to tell the difference between the good flutters and the warning ones!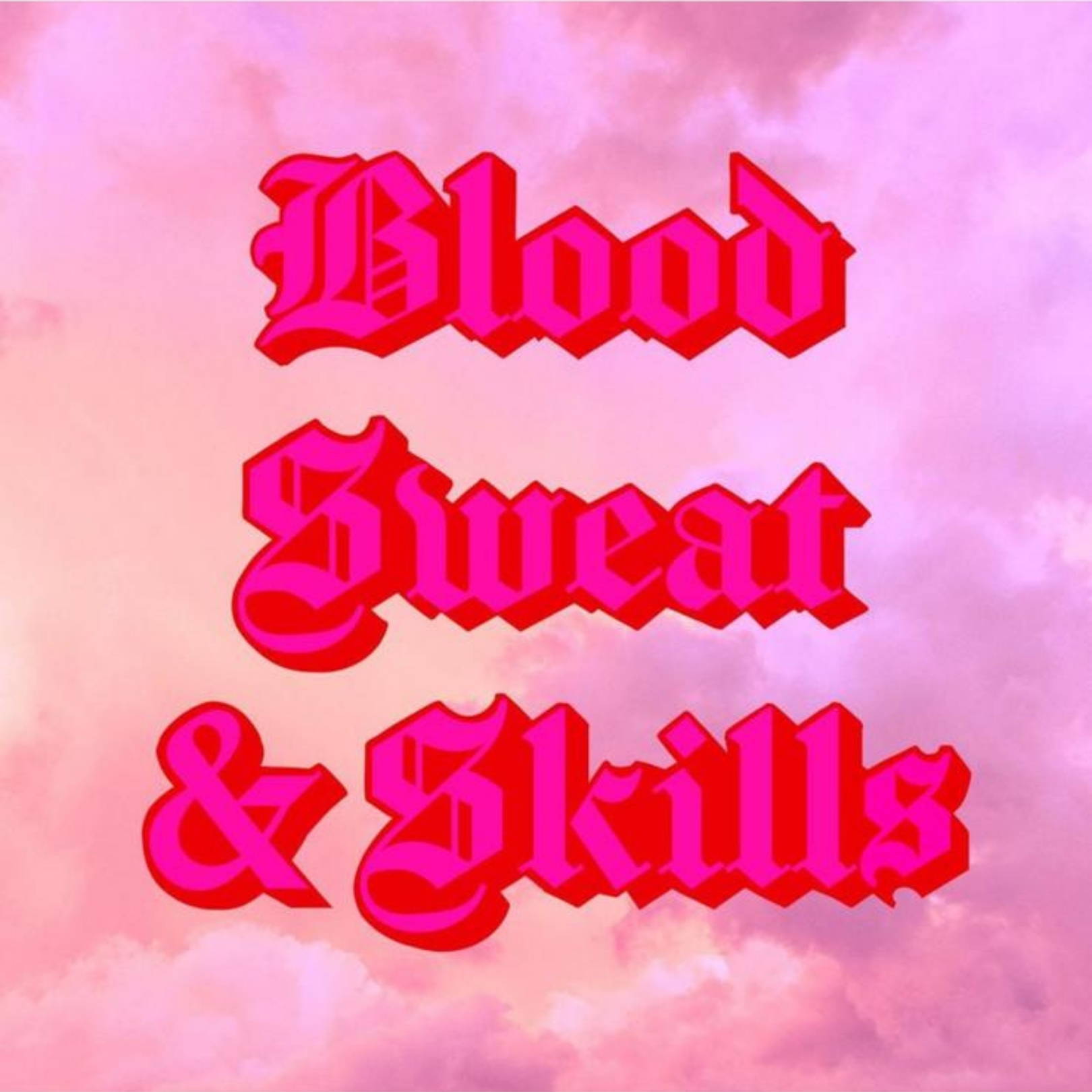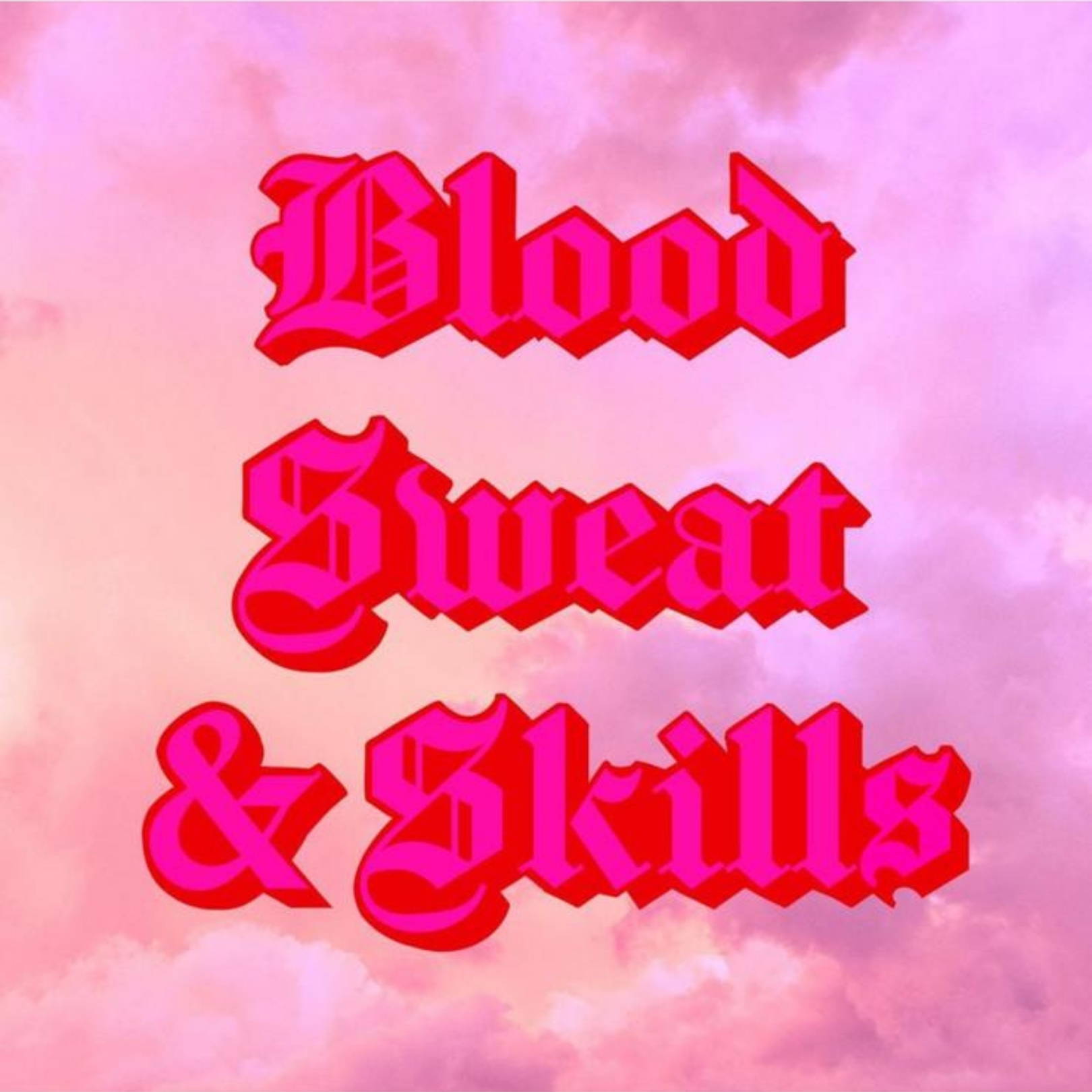 3. Realise That You Will End Up Doing 30% What You Love And 70% Of Everything Else
If you're lucky enough to start a business with a partner that loves Quickbooks and Mail then hold on tight because you've won the lottery right there! If not then becoming an organisational wizard is essential in a successful online business.
Organisational Apps I use on a daily basis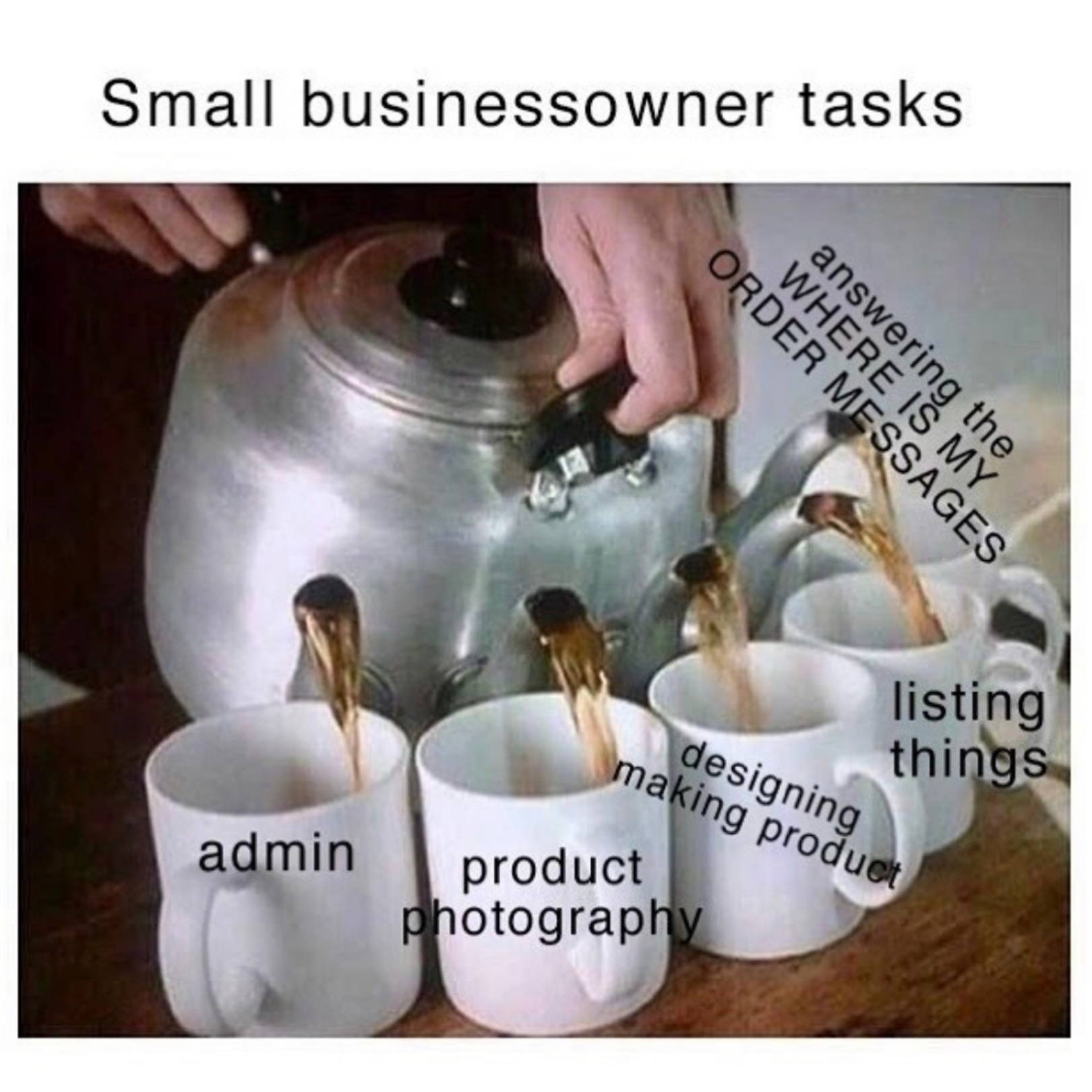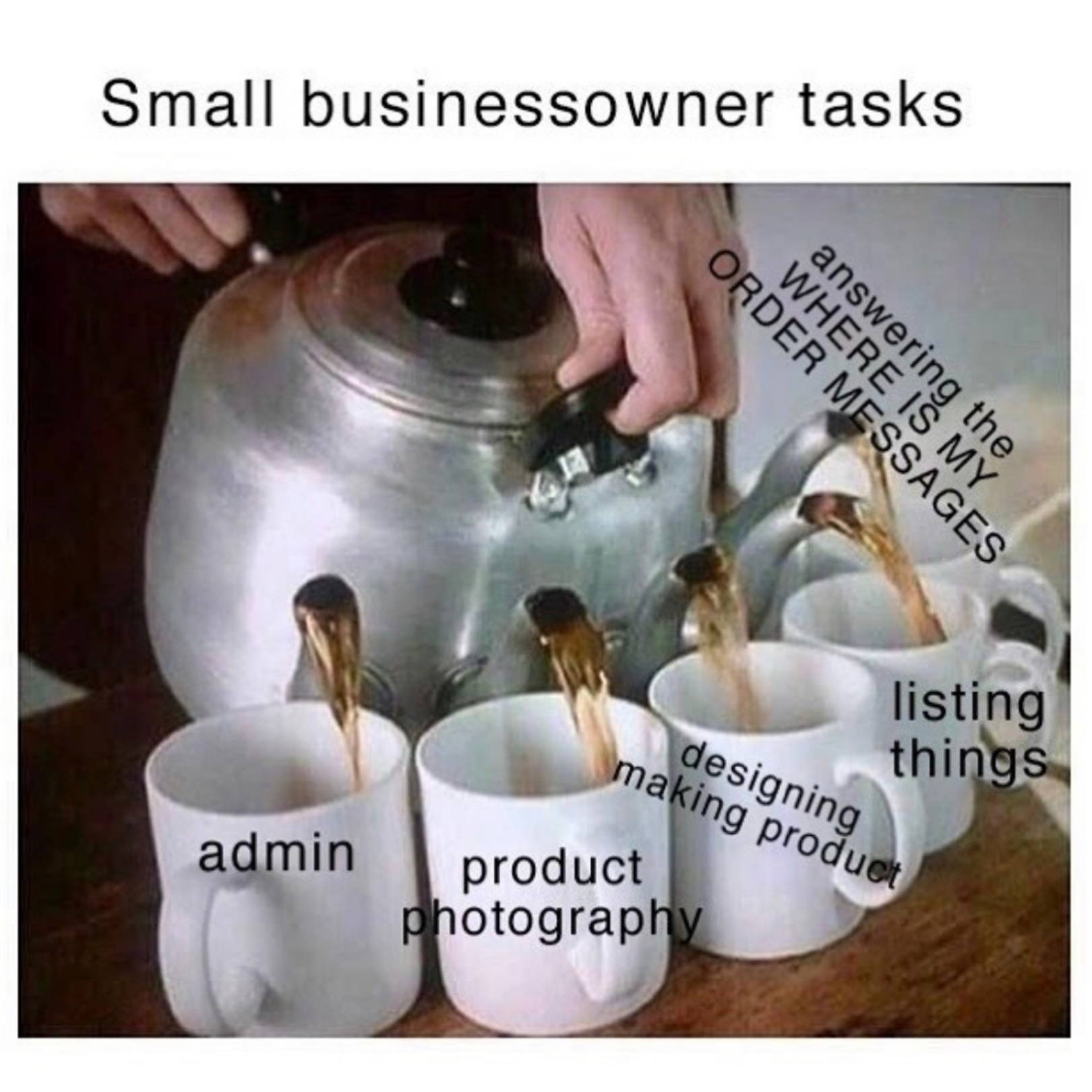 4. Nothing Compares To You
This is more what NOT to do.
It's good to be aware of what your competitors are putting out but don't compare others successes with your own.
I saw a great comment the other day "Sometimes the grass is greener - because it's fake" which is so true when it comes to the social media. It's the hardest thing not to get caught up with what others are doing, especially if you're going through a slump yourself.
I recommend making a "joy board" and putting it somewhere you can easily see. Pin all your business highlights to it, a lovely message from a customer, a great shoot you did or an article you were mentioned in maybe. When you're having a little wobble - go to the board and remind yourself of your magic.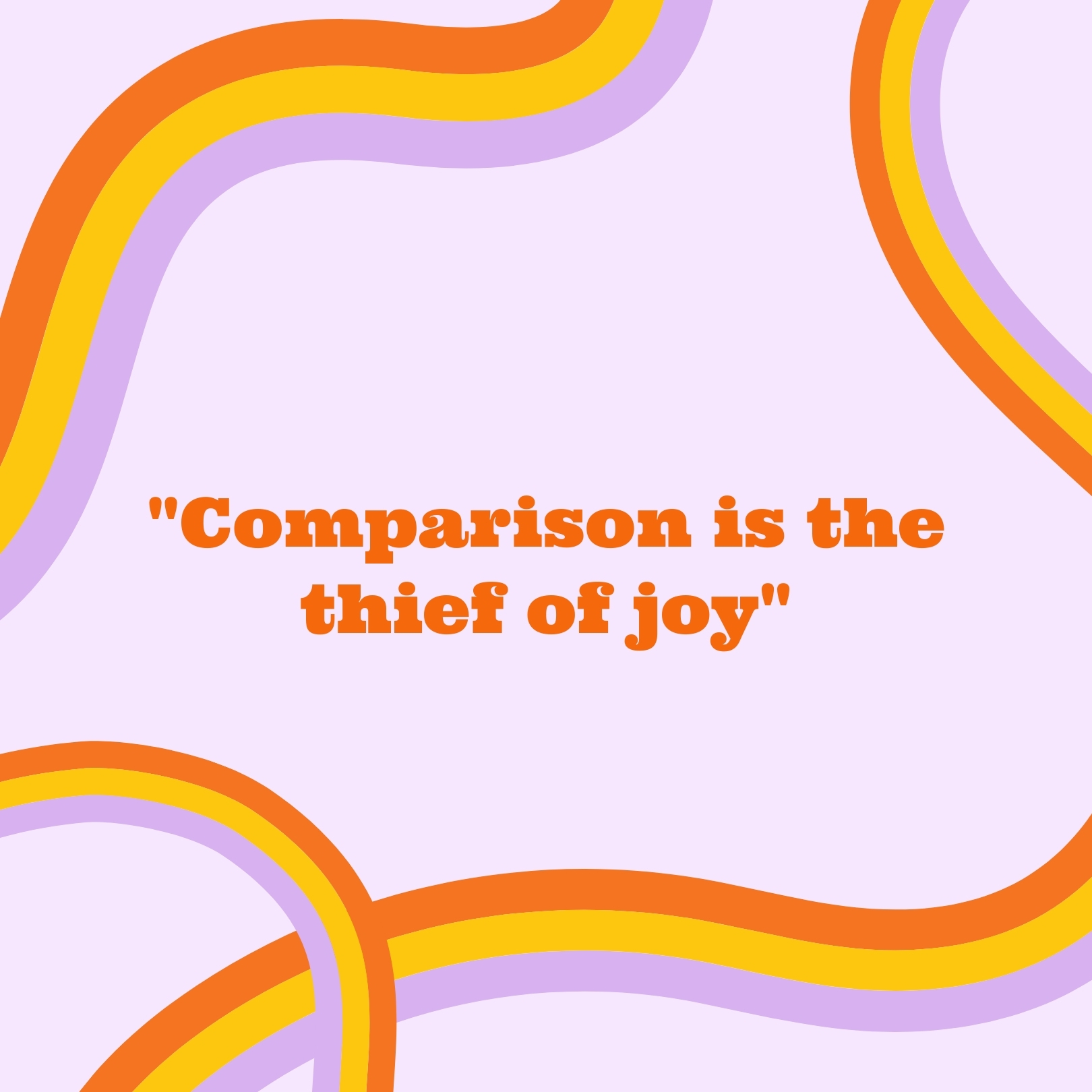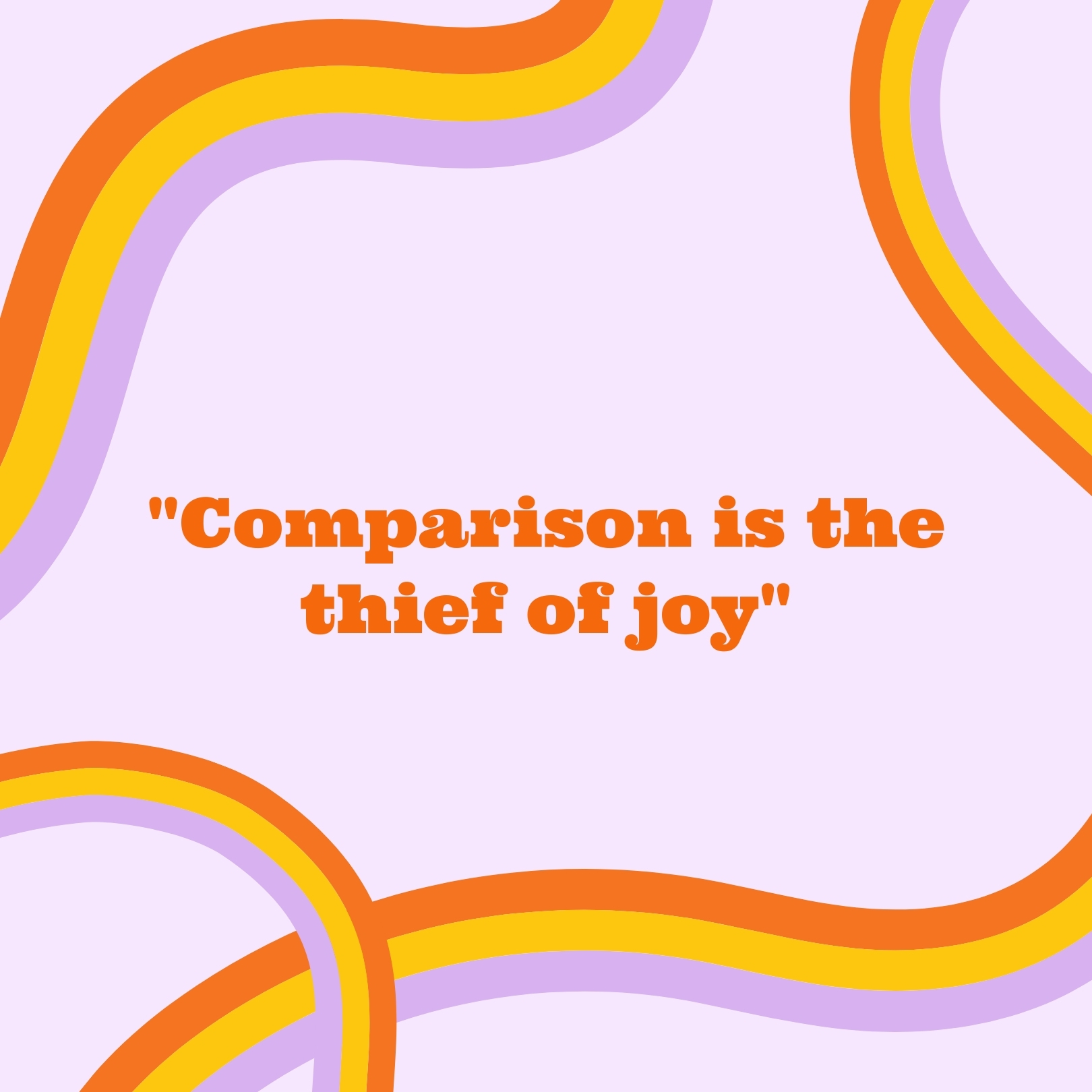 5. Choose Your Courier Wisely
Your time is precious so getting your courier and service right is essential. If you don't, you'll end up wasting time and money tracking down parcels, sending replacements and covering returns due to late arrivals. All the time giving your customers a bad experience - and you... a heart attack.
The customer won't care if you're a small business that's just starting out. If you want to compete with the big boys then you need to offer stress free shipping.
Don't let a negative first experience potentially ruin any further relationship you could have with that customer.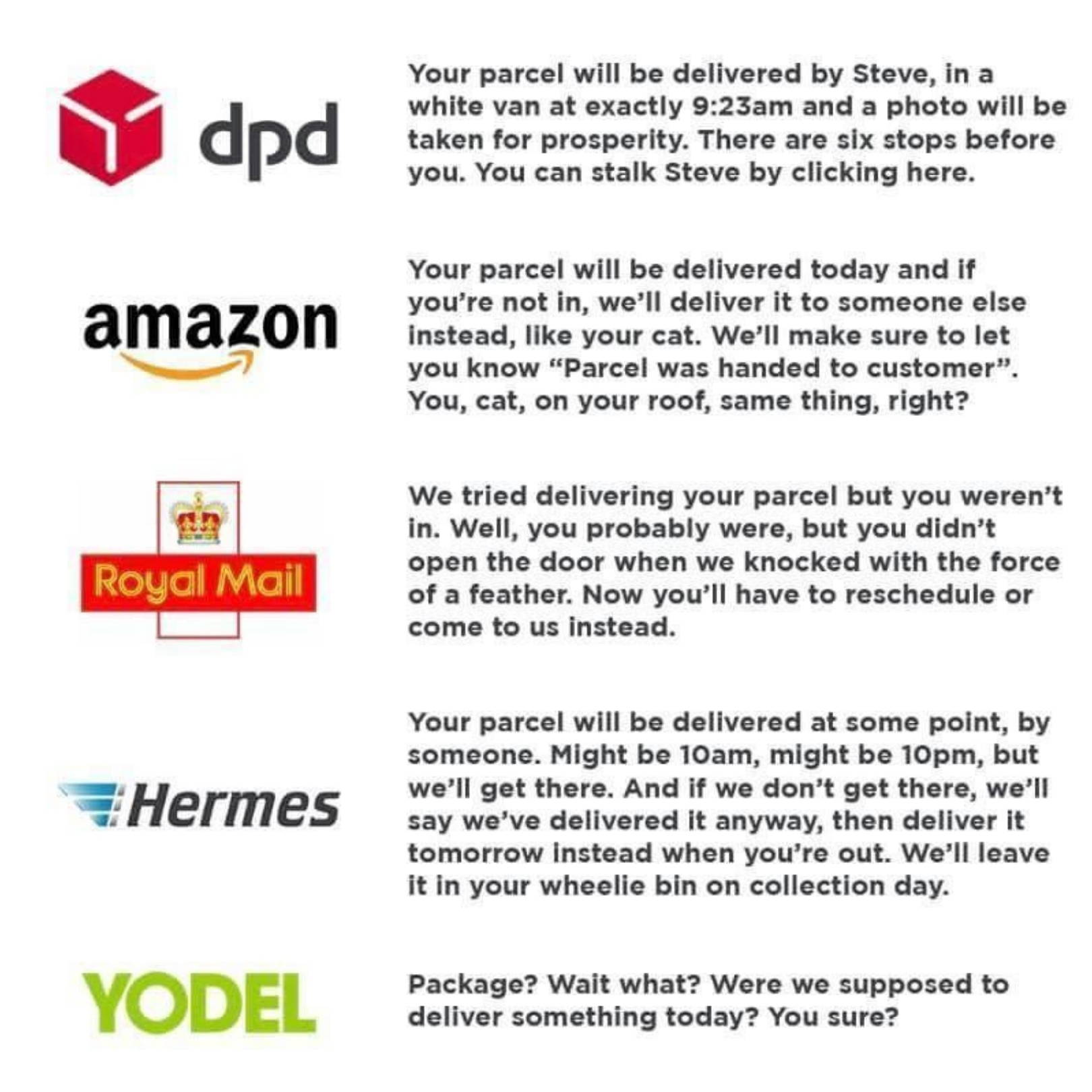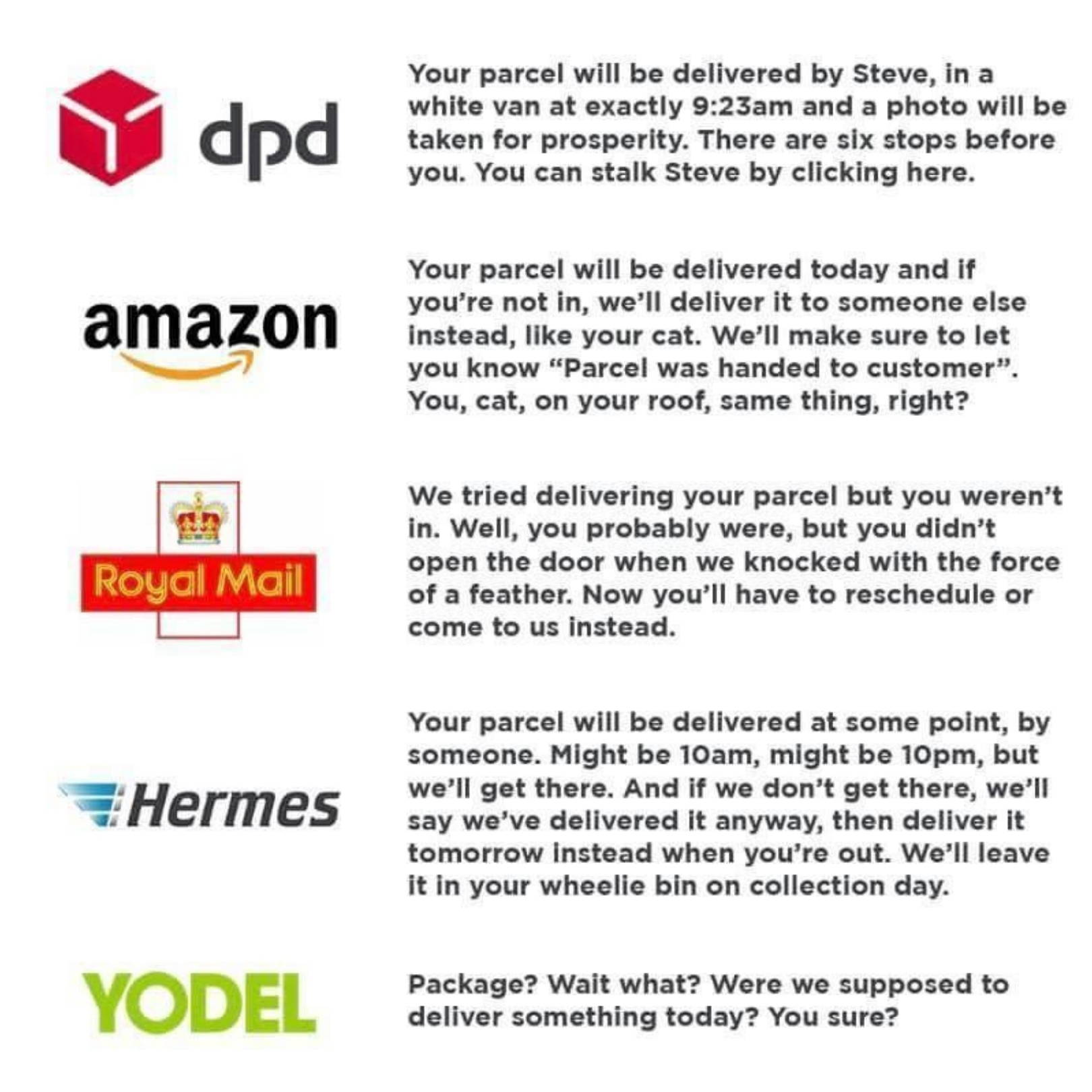 An excellent piece of marketing from DPD
6. Learn From Your Mistakes - Don't Sweat The Small Stuff
The perfect example is getting a parking ticket. It's so frustrating. You had a pass but it wasn't in the window.
"I'll definitely write a letter explaining the situation"... but you leave it until the fine doubles and you've still not written that strongly worded email. The final day comes and you end up reluctantly paying and stewing over it for the rest of the day.
Next time you get a parking ticket, just pay it. Right then and there.
Things will go wrong from time to time but instead of drawing the issue out and wasting good energy on something you can't change, deal with it as quickly as you can. Learn from your mistake and move on.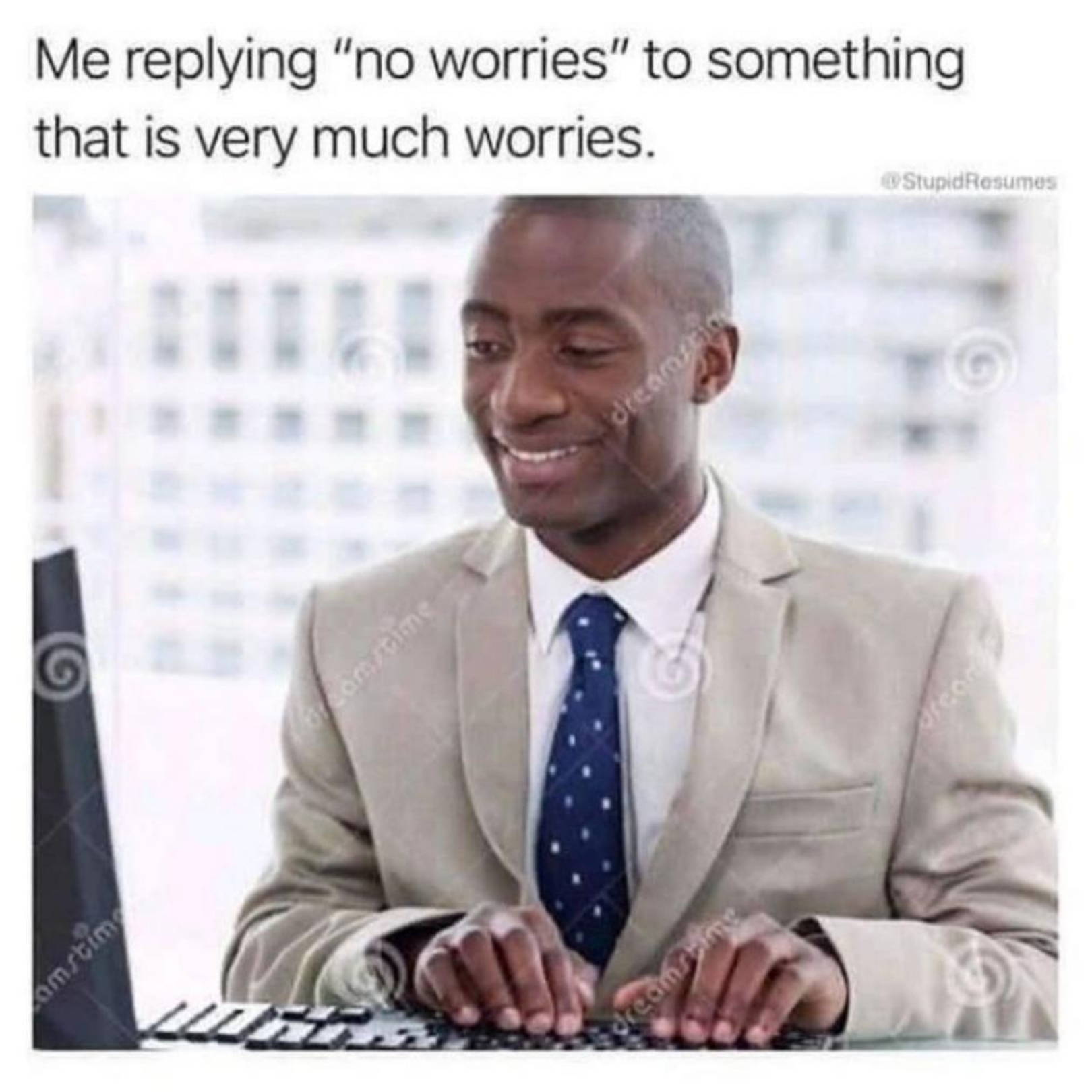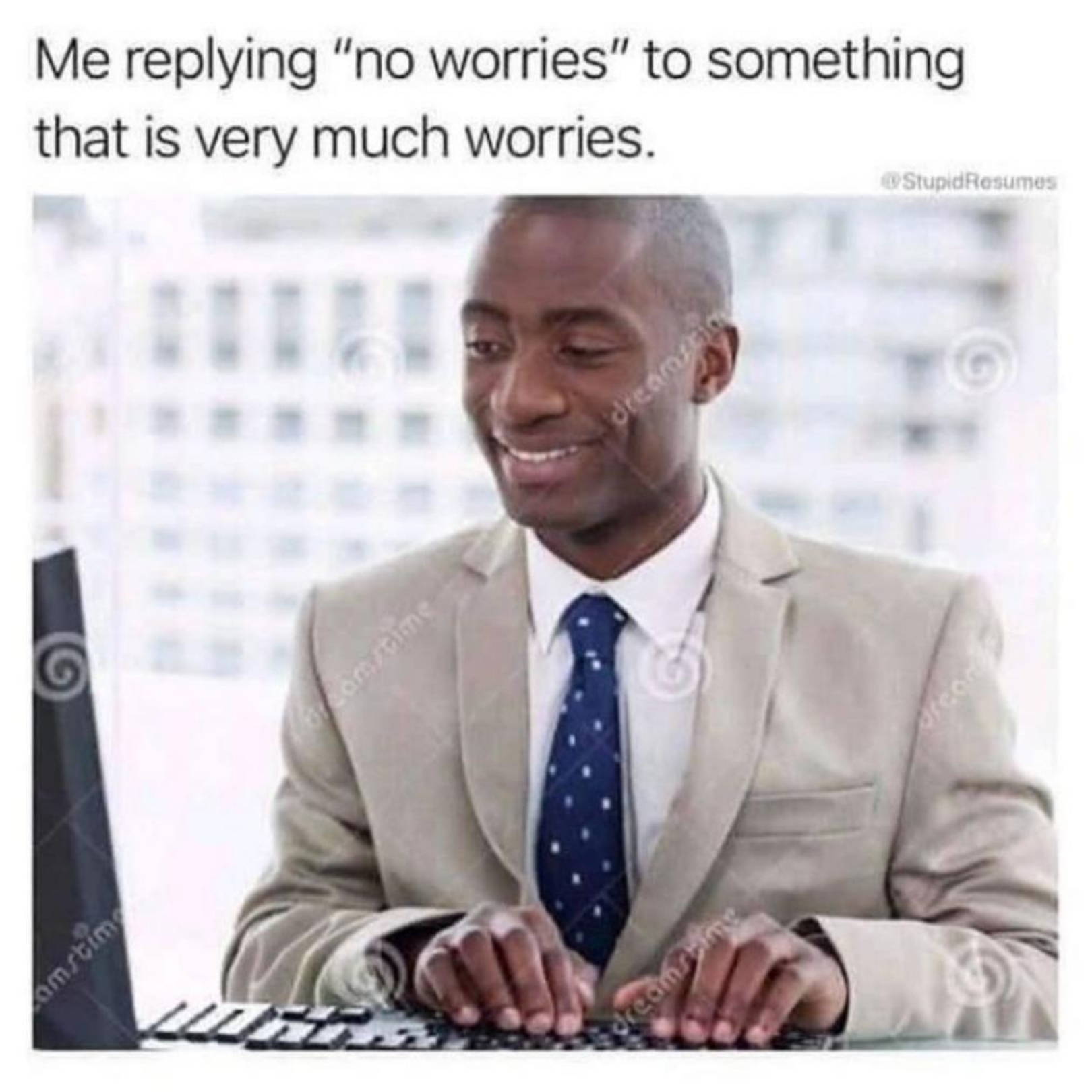 7. Manage Your Time And Set Some Boundries
Good customer relations is essential in building a community around your brand and it's a full time job.
Try and allocate a few hours every morning and one in the afternoon to get back to emails, facebook and instagram messages and post comments. Always try and keep response within working hours where possible as it's good practice to set boundaries for yourself and your customers.
TIP: If you're a night owl and like to send all you're emails then, why not schedule them to send the next day at 10AM. This will give you more of a buffer to reply but also signal to the recipient that you're not available 24/7. This isn't always suitable but it's good if you can get into this habit.
Deep breaths! @SmallBizMemes
8. Get A Professional Business Email
A free and easy way to add authority and validation to your fledgling business is to register for business emails for you and your team. Drop the @gmail.com or @hotmail.com and switch it for @YourBusinessName.com for up to 9 accounts. You can do that with gmail here.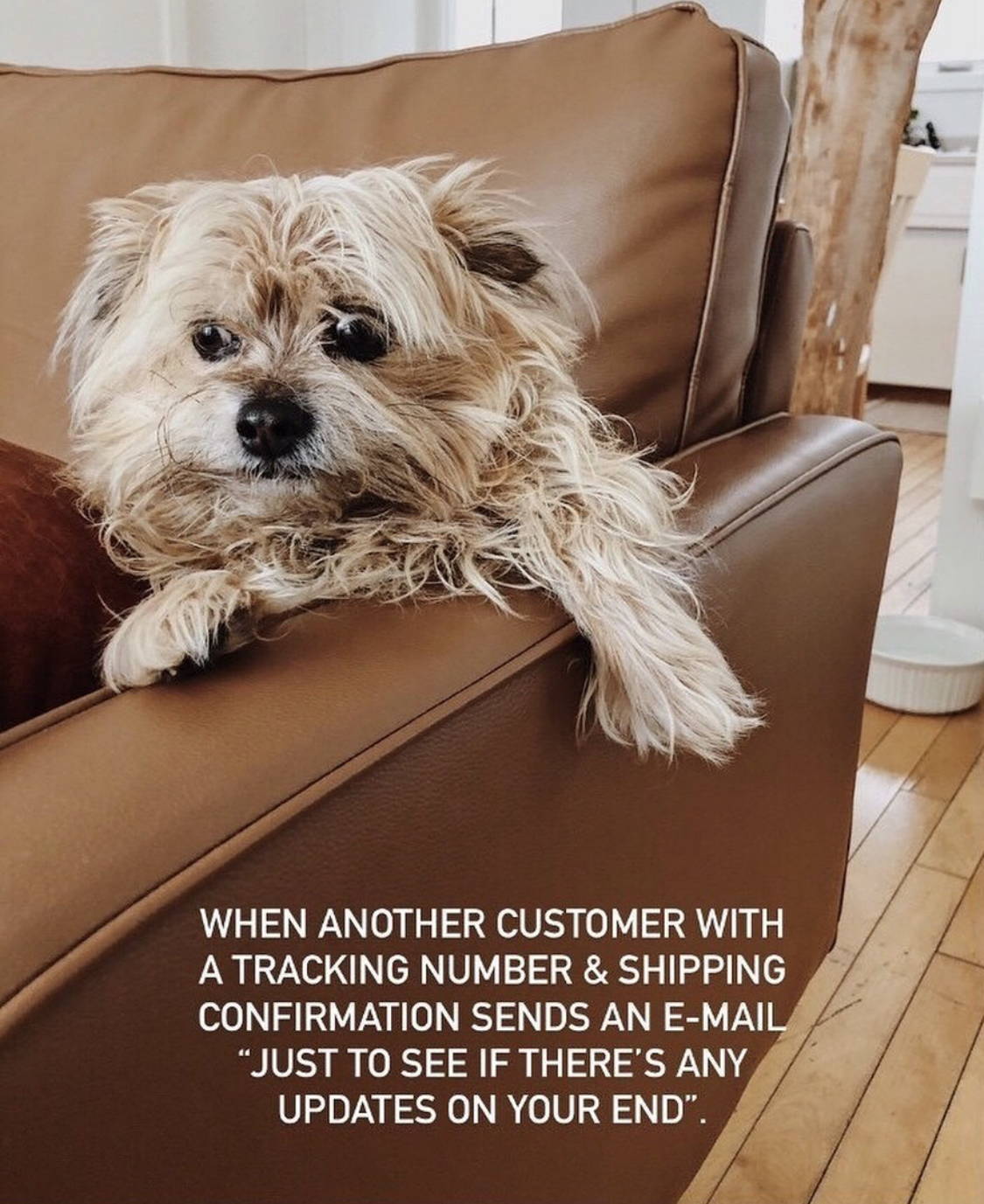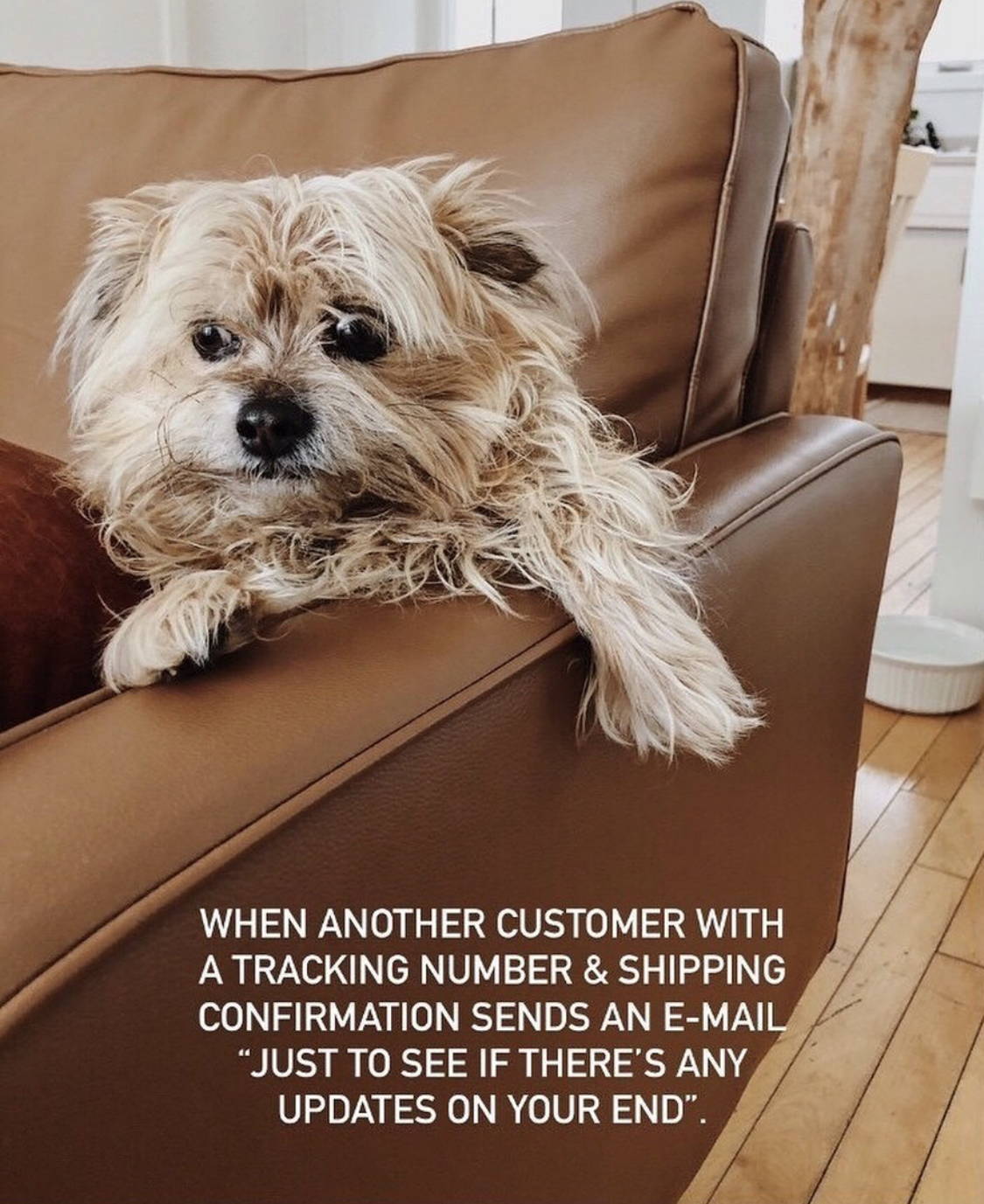 9. Your Website Will Make Or Break Your Online Business
If you have a website already and don't feel comfortable sending people to it then odds are that it's effecting your sales.
As an online business, your website is the thing that will make or break you. It doesn't matter how good the product is, if your website is slow-loading or confusing then your customers will just go elsewhere.
I've tried so many online shopping platforms and Shopify is by far the best. This is what we use now because Shopify:
is easy to setup and use
is A visually appealing online store
offers loads of app integrations
is security and reliability
offers excellent loading speed
has powerful marketing tools
is mobile responsive
has great customer support
One thing to keep in mind when designing your store is 'don't re-invent the wheel'.
Big online businesses spend MILLIONS of pounds optimising their sites making them user friendly for the best conversion rates possible. Use this!
Find a successful business thats similar to yours and have a good look at how they have designed their site - from how you navigate the categories to how the home page is laid out or how quick it is to find what you need.
TIP: A great source of information for me was a podcast by Exposure Ninja. Tim takes you through the basics of website building from a marketing perspective at things like SEO, Site conversion, Key Words, Optimisation and so much more.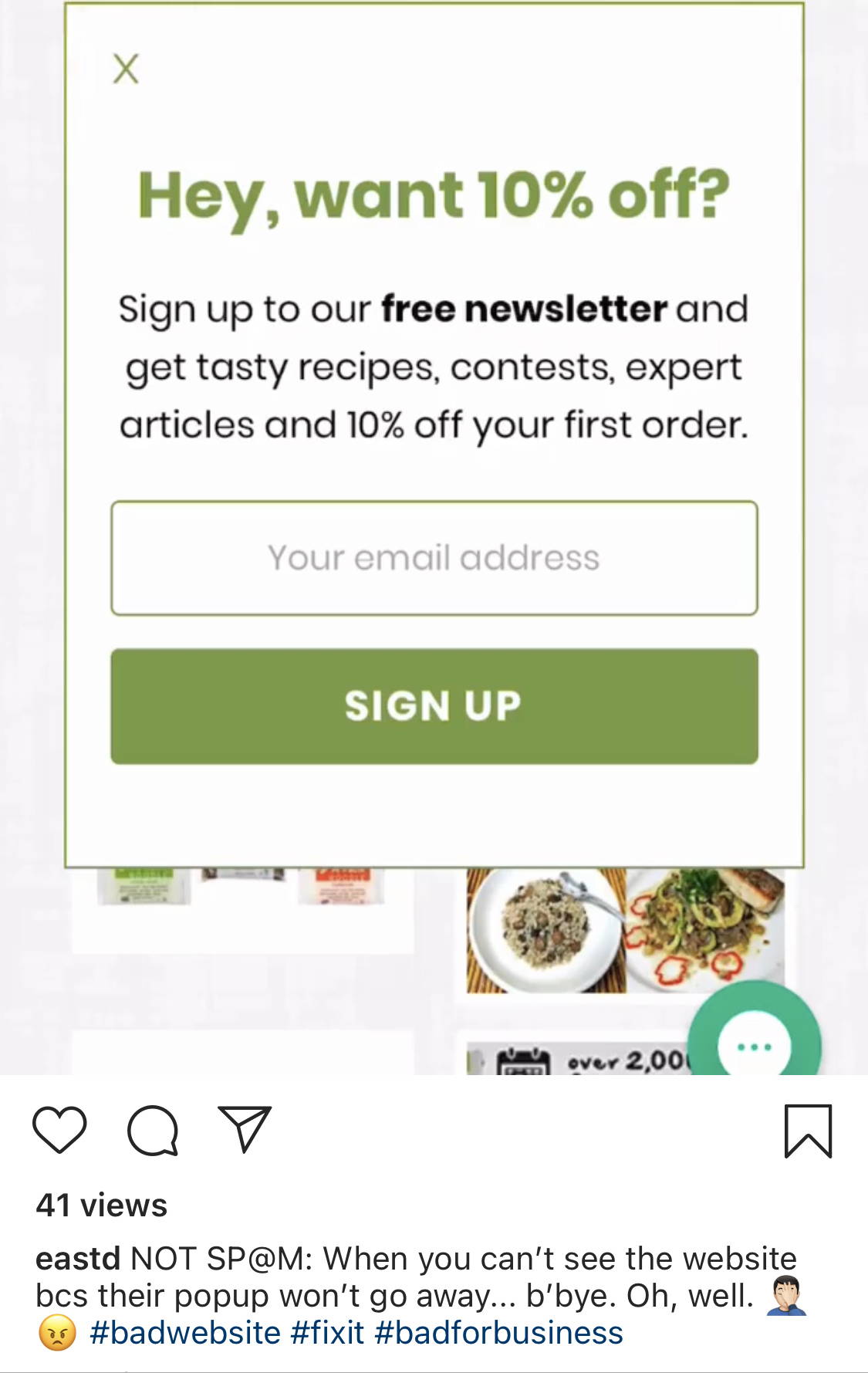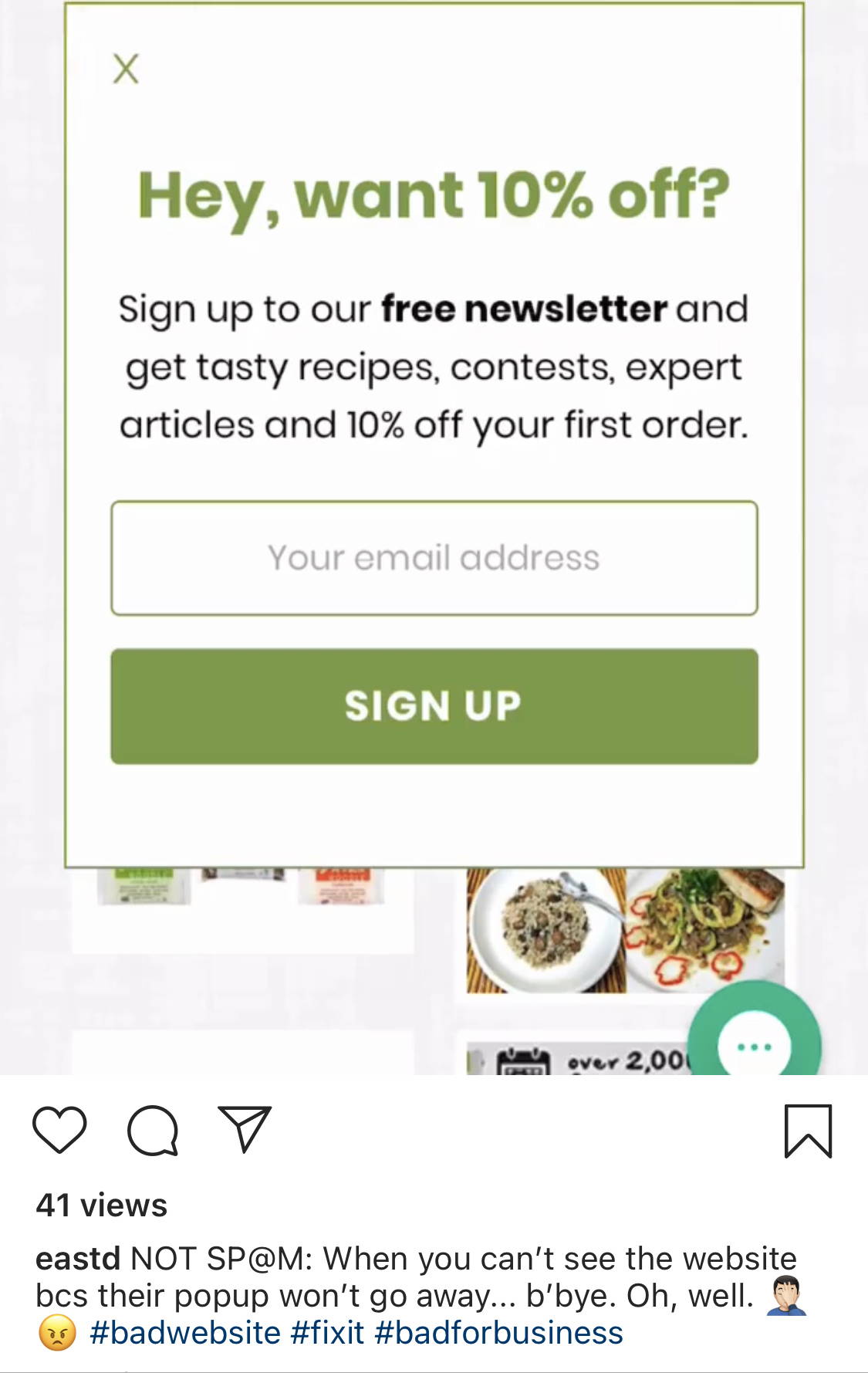 10. Know Your Weaknesses And Ask For Help
Build Connections and don't be afraid to reach out when you need advice. Utilise the small business communities on Facebook and LinkedIn too - these have been a great source for me over the years.
Running your own business is a fine balance of doing most of the jobs yourself but also knowing when your time is better spent on something else.
Fiverr is a great tool to use if you need to find an expert to do something for you.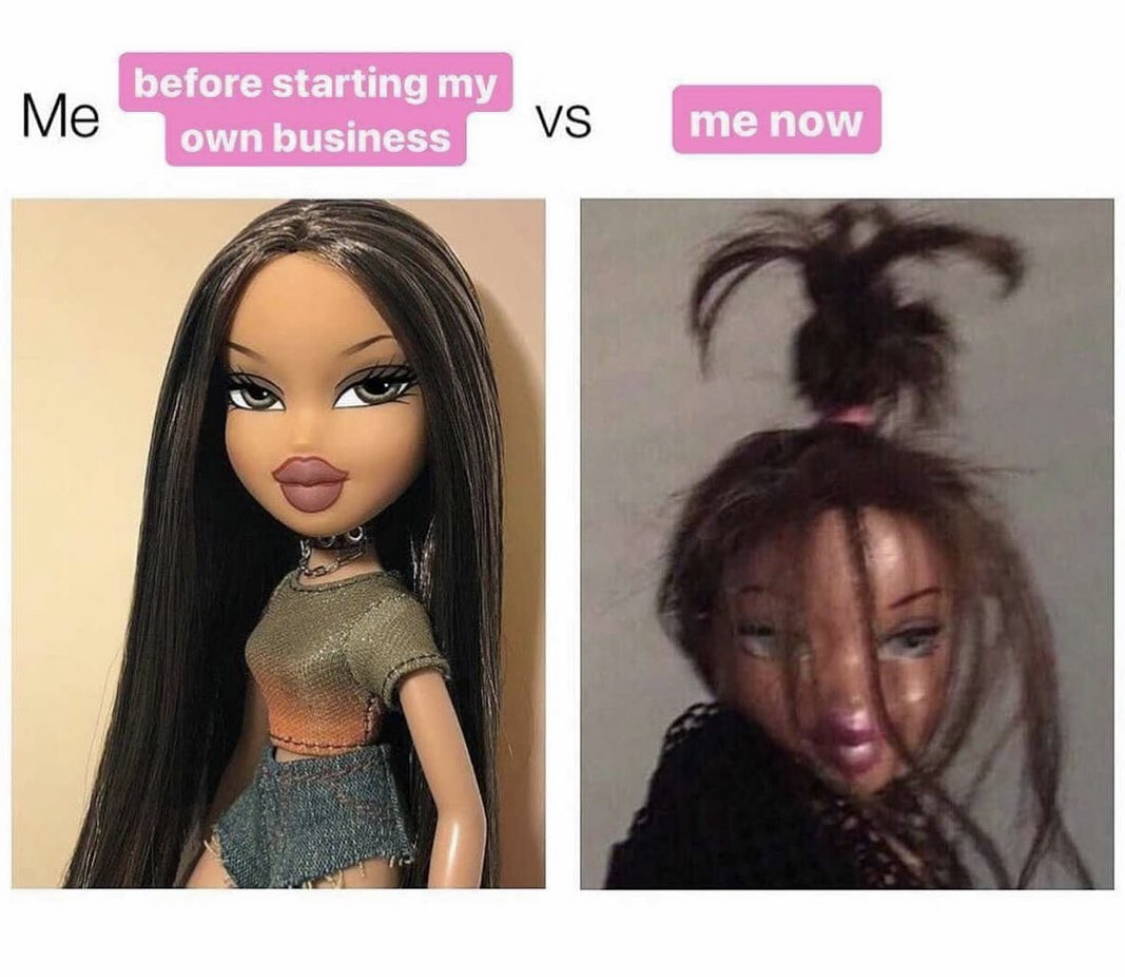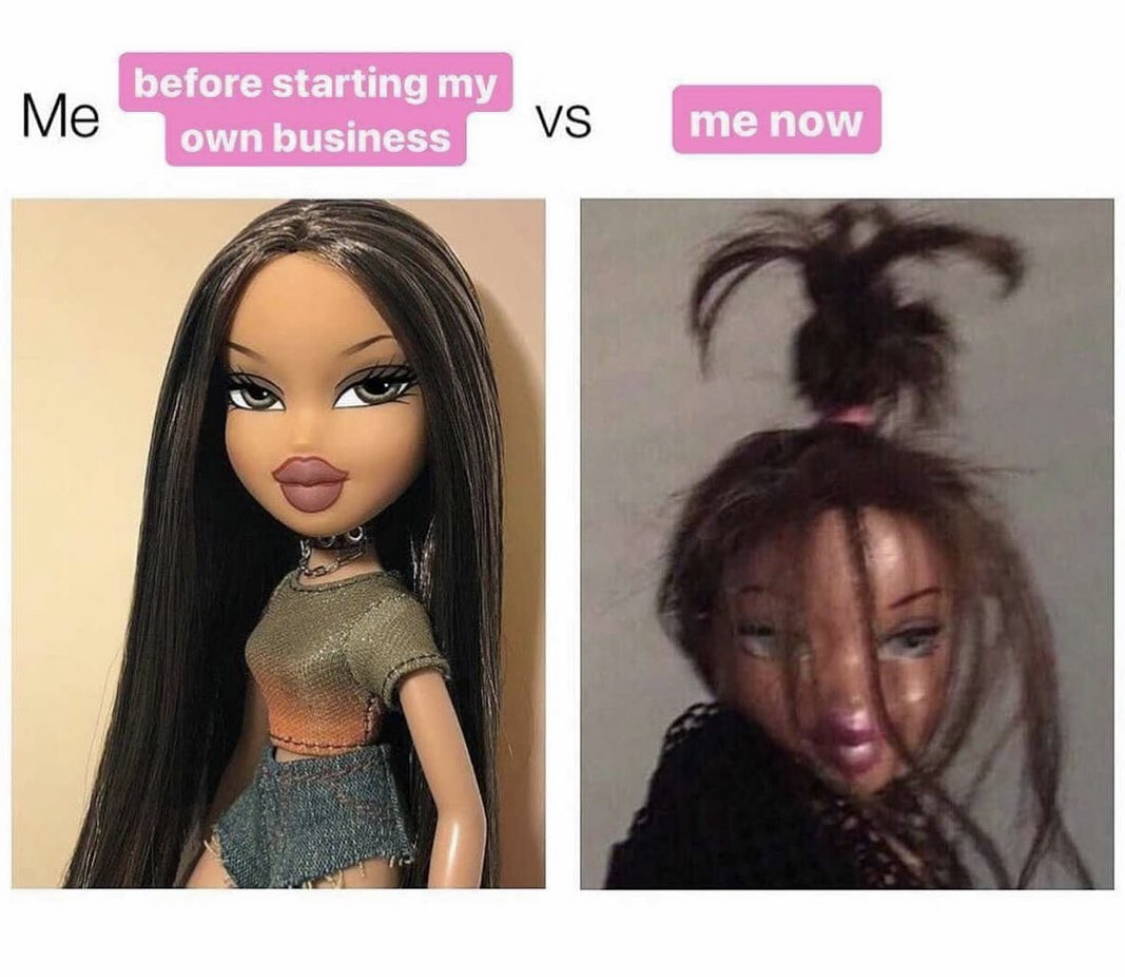 We'd love to know what side hustles you've started in lockdown or if you have any other questions 👇
---