We know more than most that all inhibitions can go out the window when you're having fun. We also believe in making your pieces last as long as you do. If you've put a hole in the knee of your favourite catsuit sliding across the dance floor... don't you worry, we've got you.
Read the information below and complete out our 'Alterations/Repairs' email for a final quote.
If you're looking to alter the leg length of an item you've yet to purchase then click HERE for more info. We also offer the option to add a short or long body to any product HERE.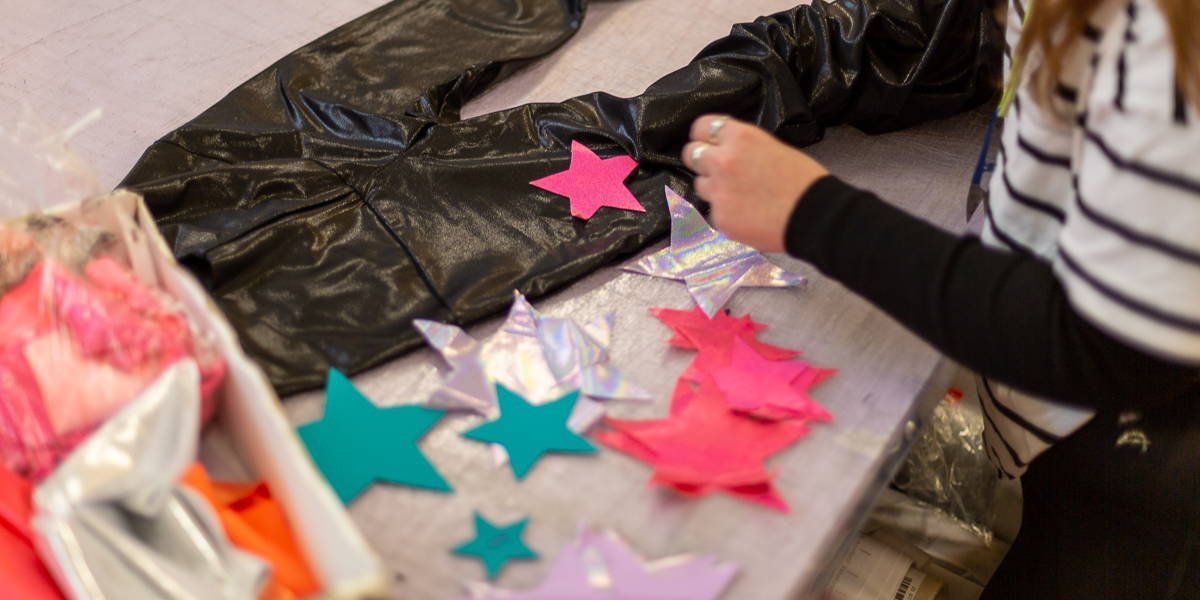 Cover any holes or stains with appliqued stars
When returning your pieces, you will be responsible for the postage both ways in addition to the alteration or repair. Below are the start prices for the services we offer. Generally speaking they will be this price unless...
We no longer stock the fabric and have to order it in specially (we're also happy to offer suitable alternatives we do have in stock)
You decide to upgrade and go for a more expensive fabric to replace your older panels
Turn around time is 15 working days from the date we receive the item back. If you're after a different alteration or need your item quicker, add these details in the form below and we will let you know what we can do.
Prices are exclusive of postage and packaging.
Alteration/Repair
Price for one
Price for pair

Replacement of Bust Panel (2)

Replacement of either the upper v panels (3), lower v panels (4), hip panels (6) or the back panels (5)

Replacing the legs (7) (4 panels)

Single panel from £20

Two panels (one whole leg) from £30

Replacement of leg flashes (8)

Cover a hole with an applique foil star