Festival Weddings Outfits - Would You Get Married In A Catsuit?
Festivals and weddings are both fabulous excuses to get ridiculously dressed up and have the best time ever but what if it's YOUR wedding?! Are you brave enough to ditch the the dress or suit and don a bridal catsuit instead?
We threw our very own 'faux' festival wedding - complete with cake and a lot of disco balls to give you an idea of what your special day could look like.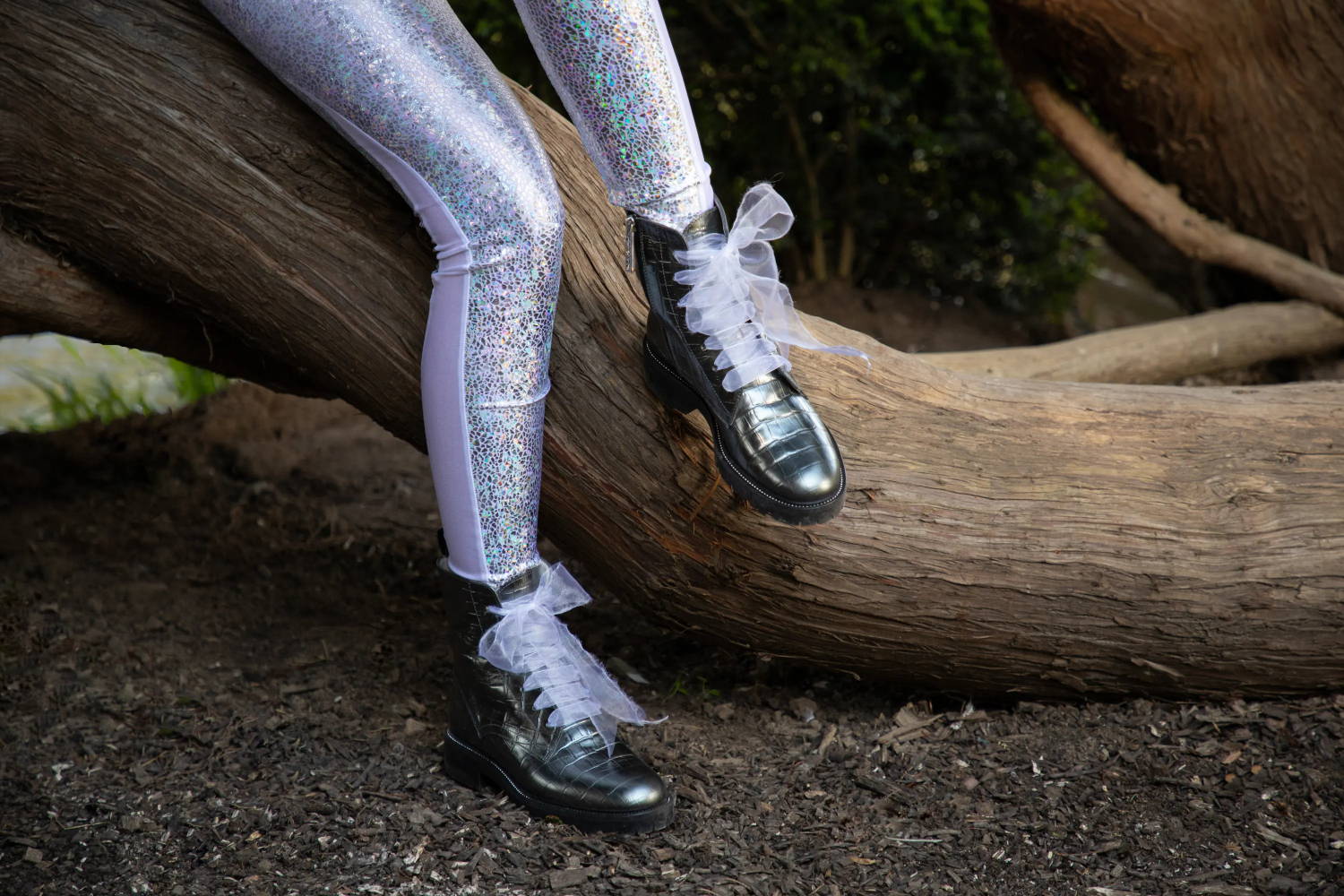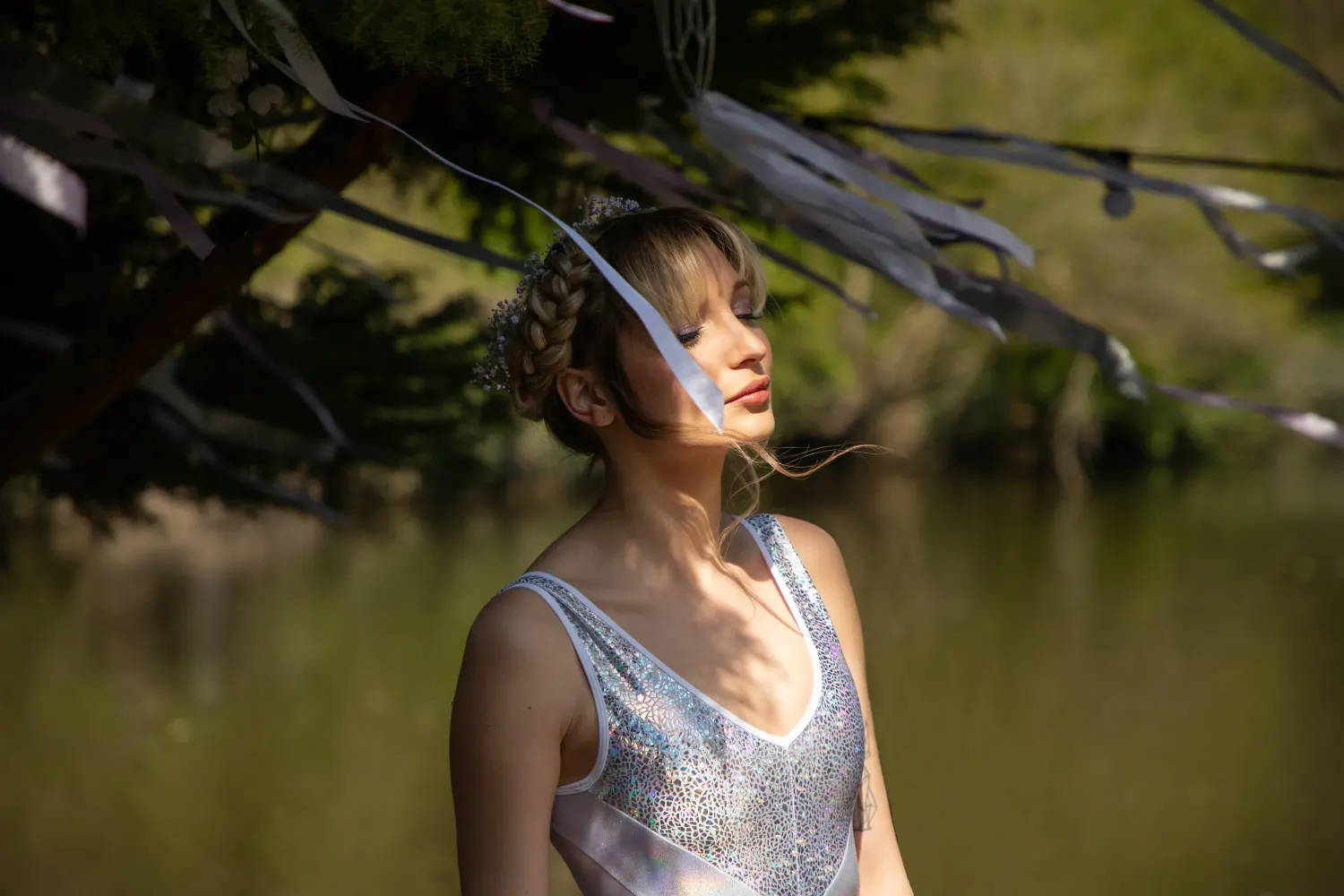 Glam festival boots with white organza laces complete the look - Terry De Havilland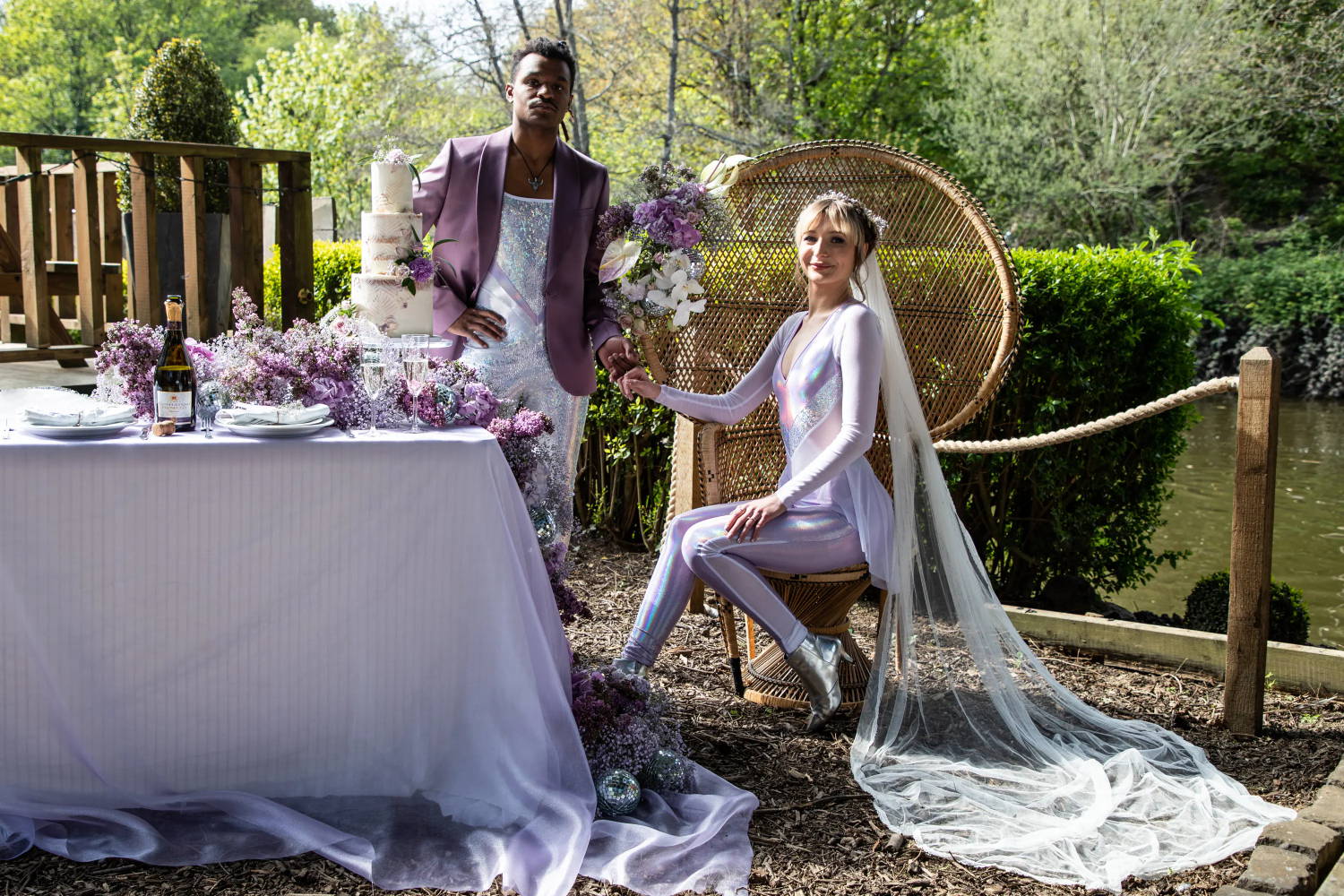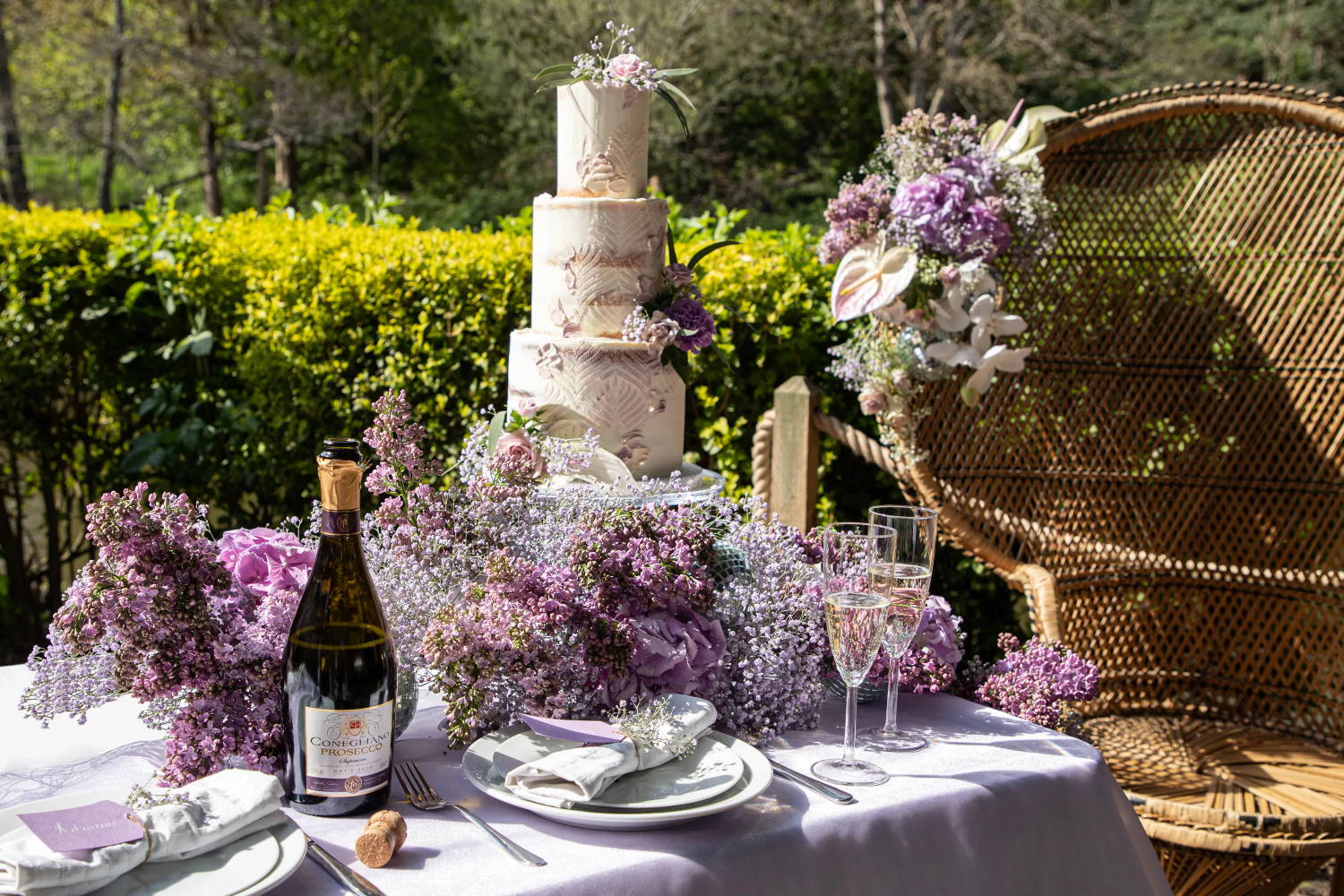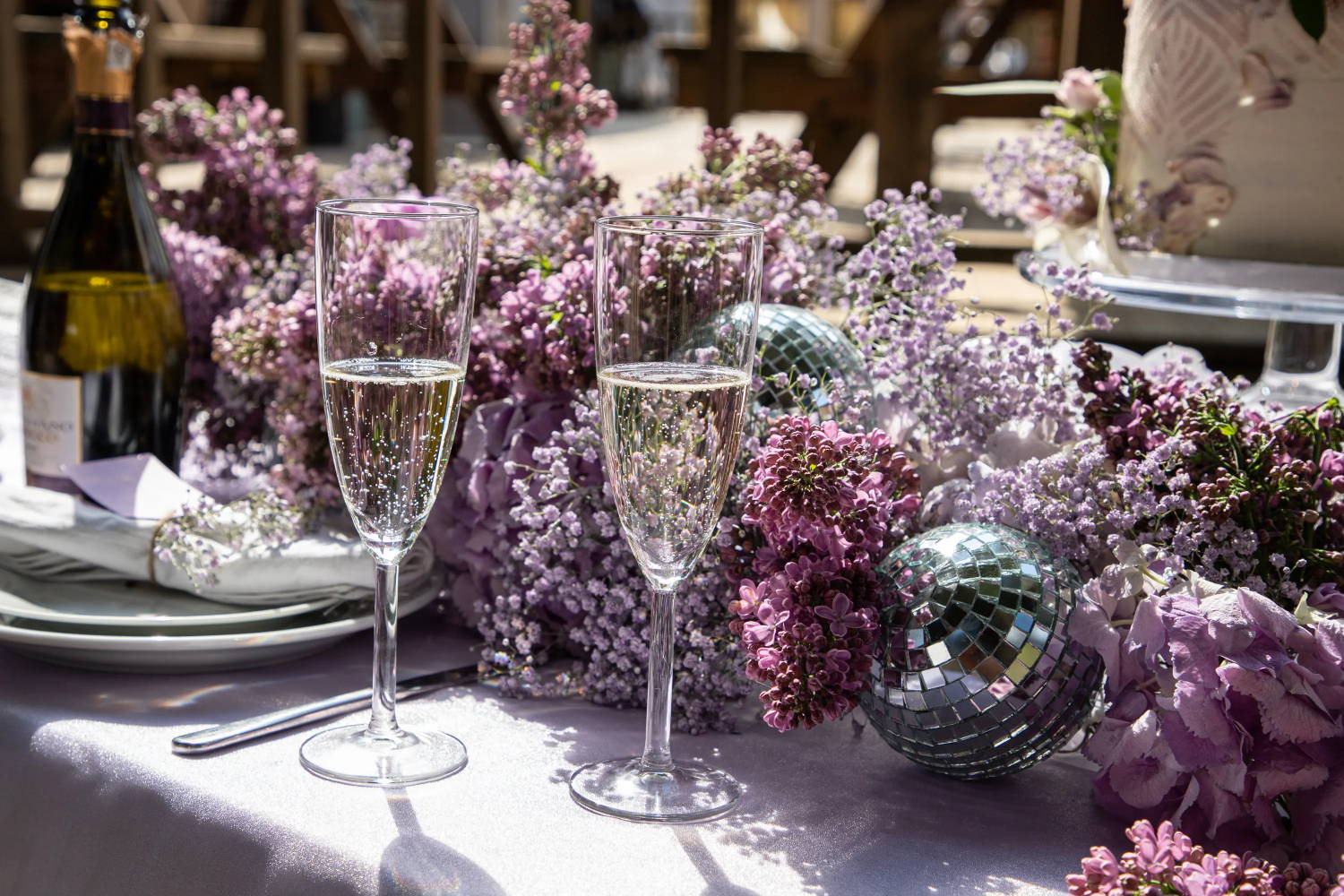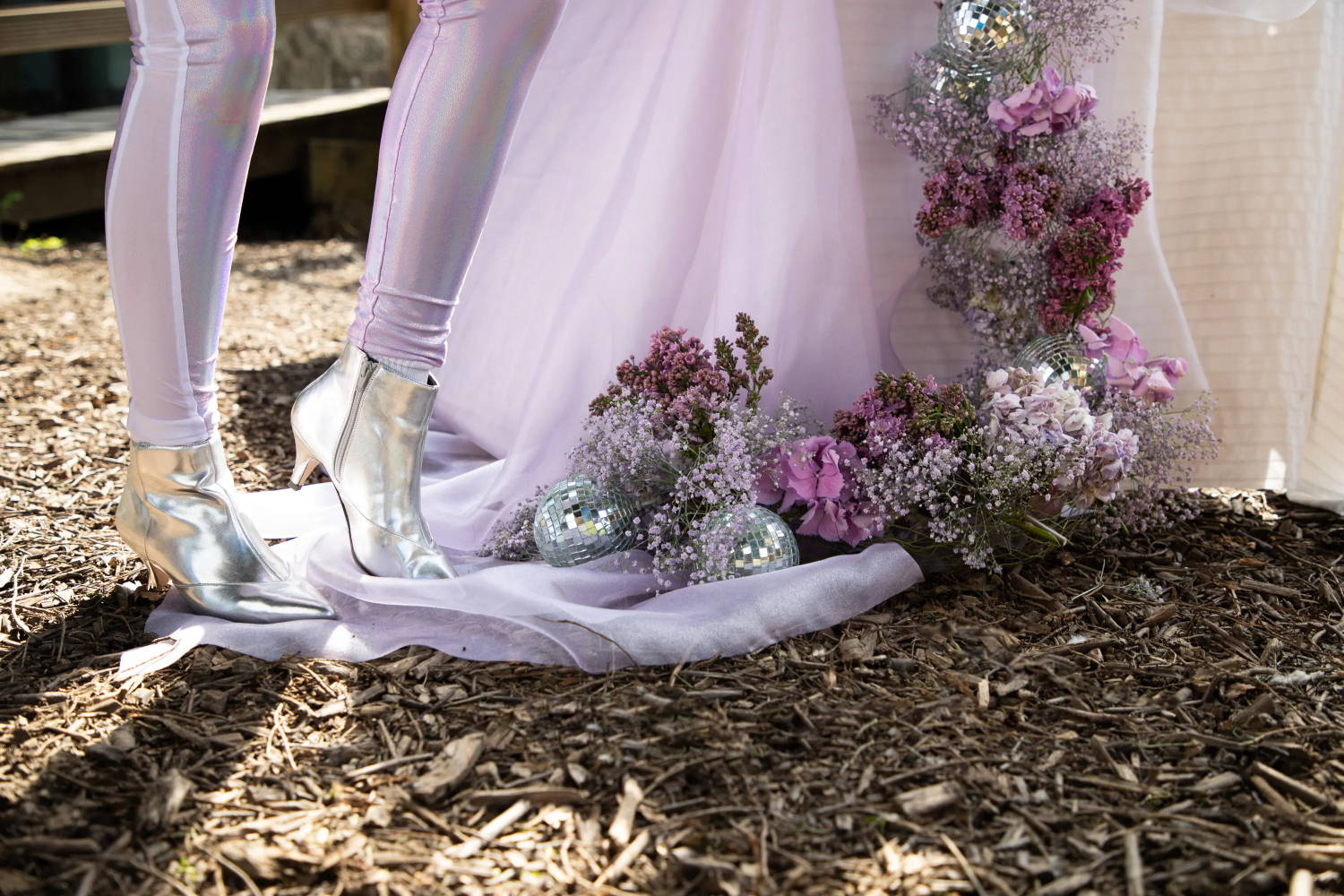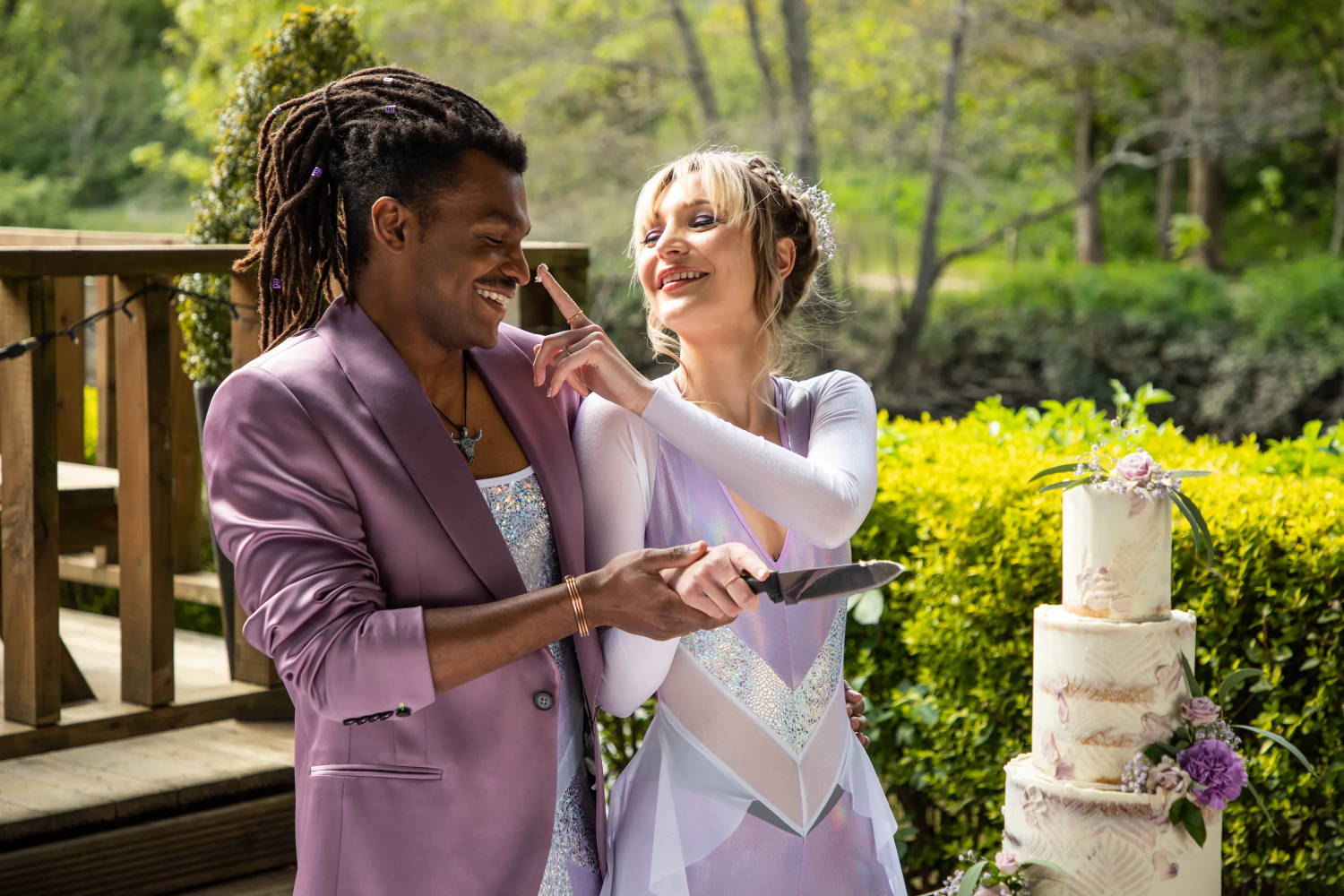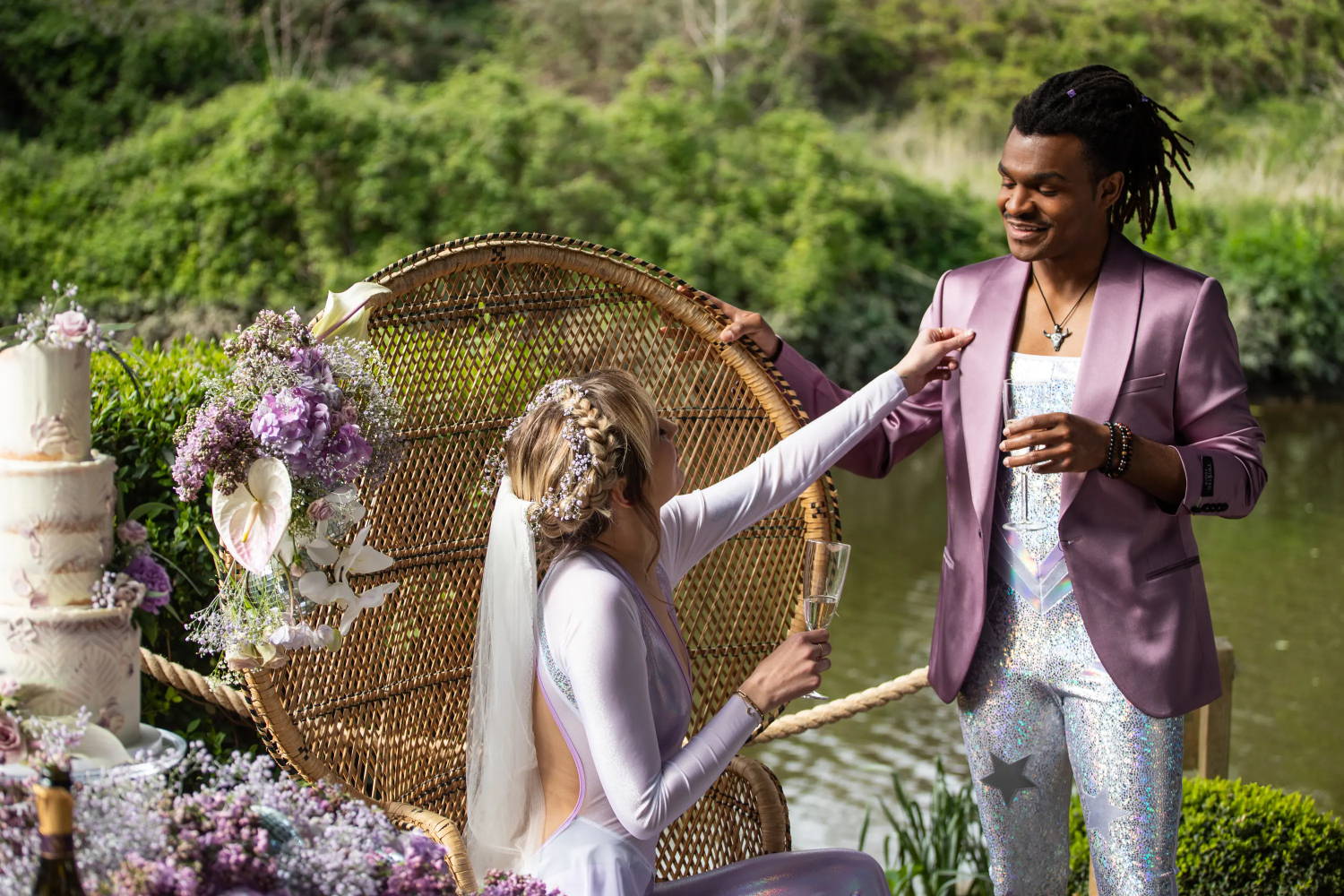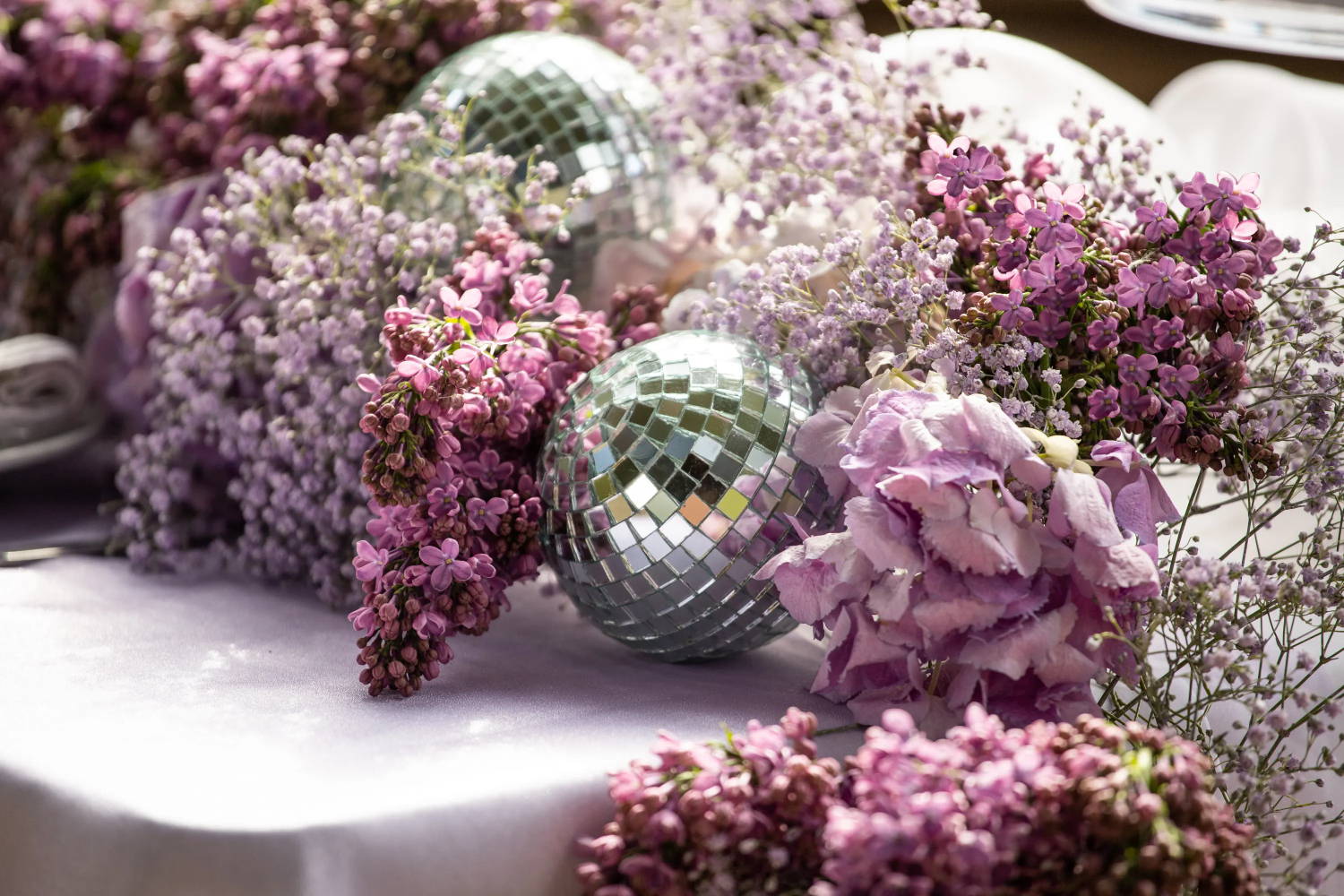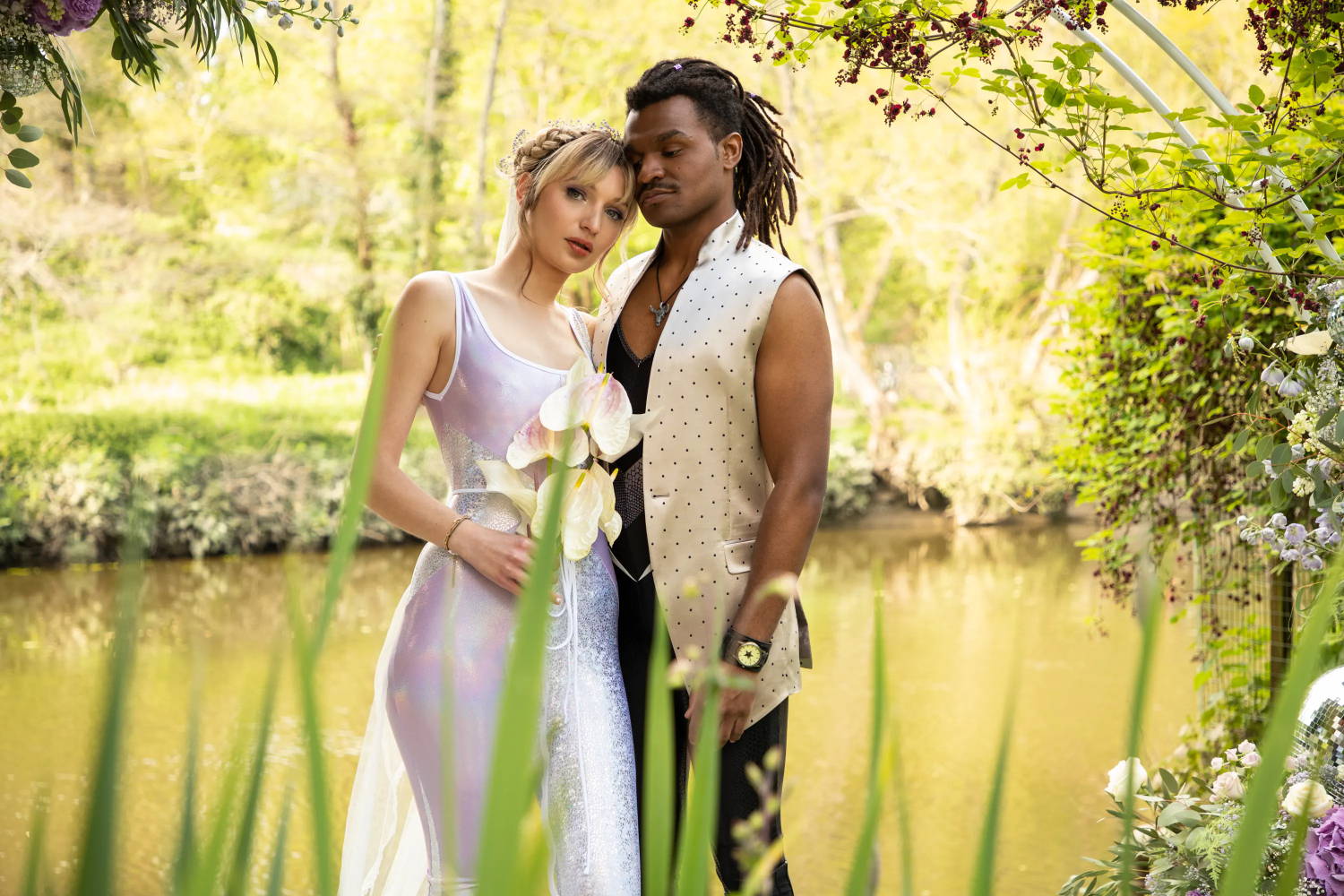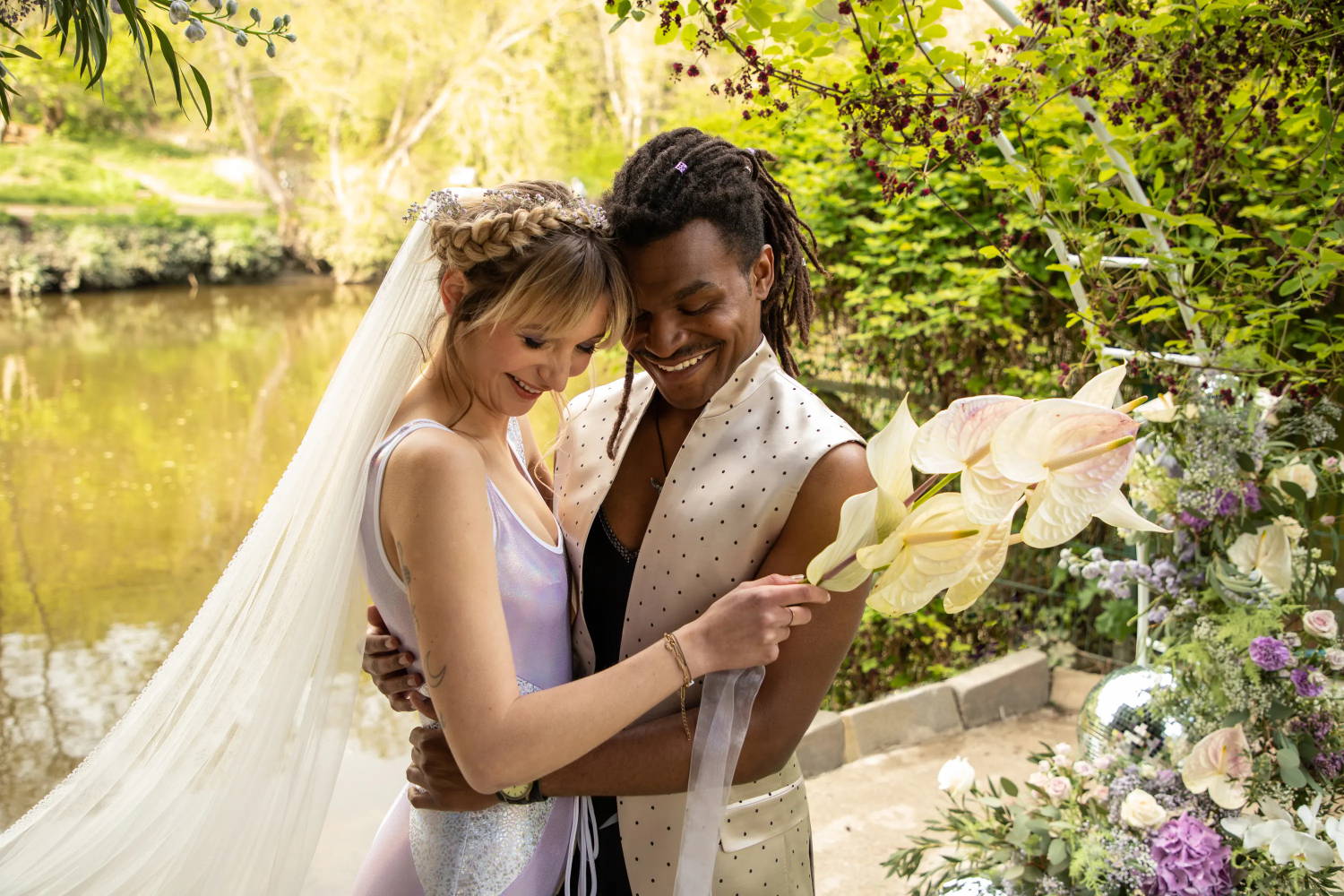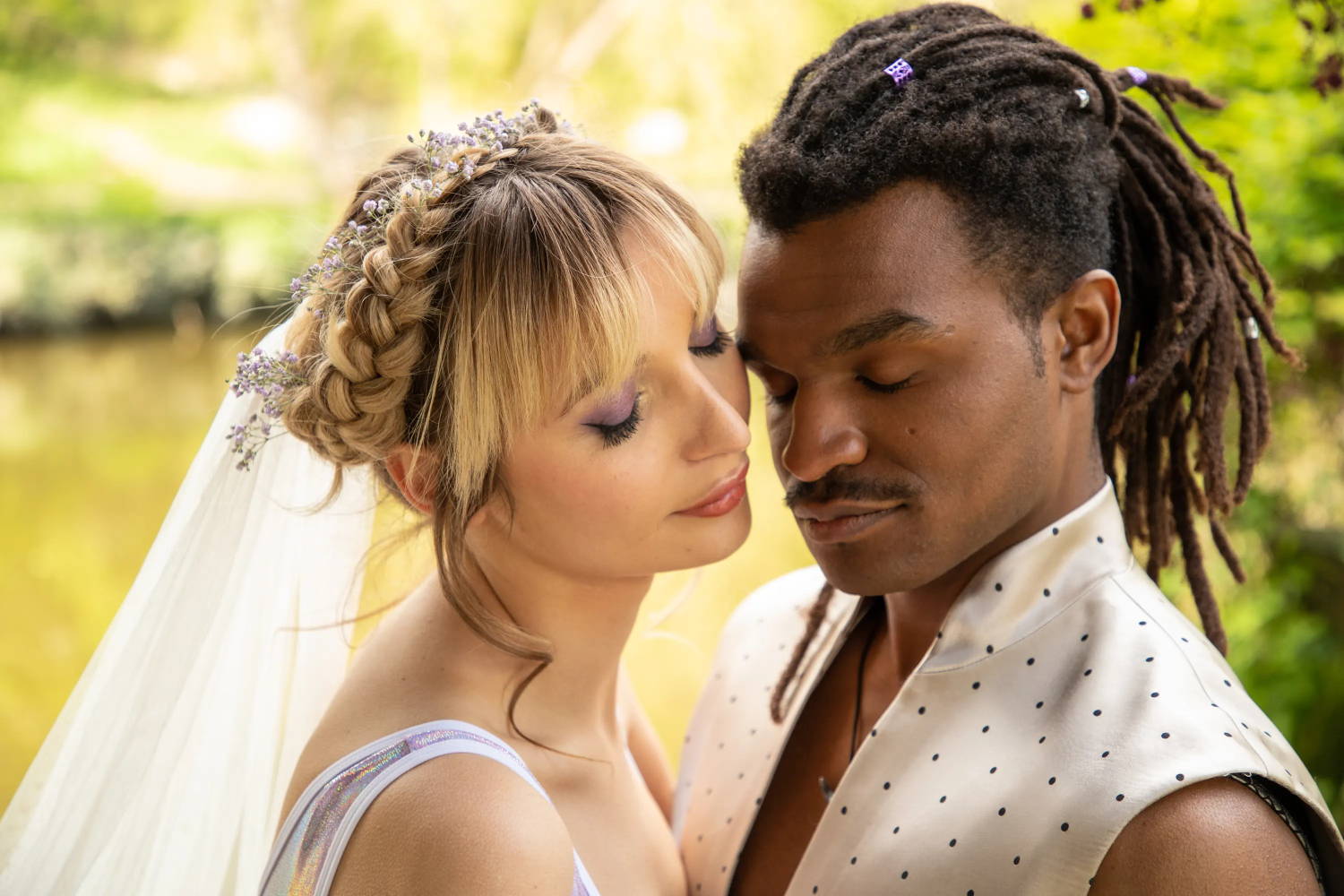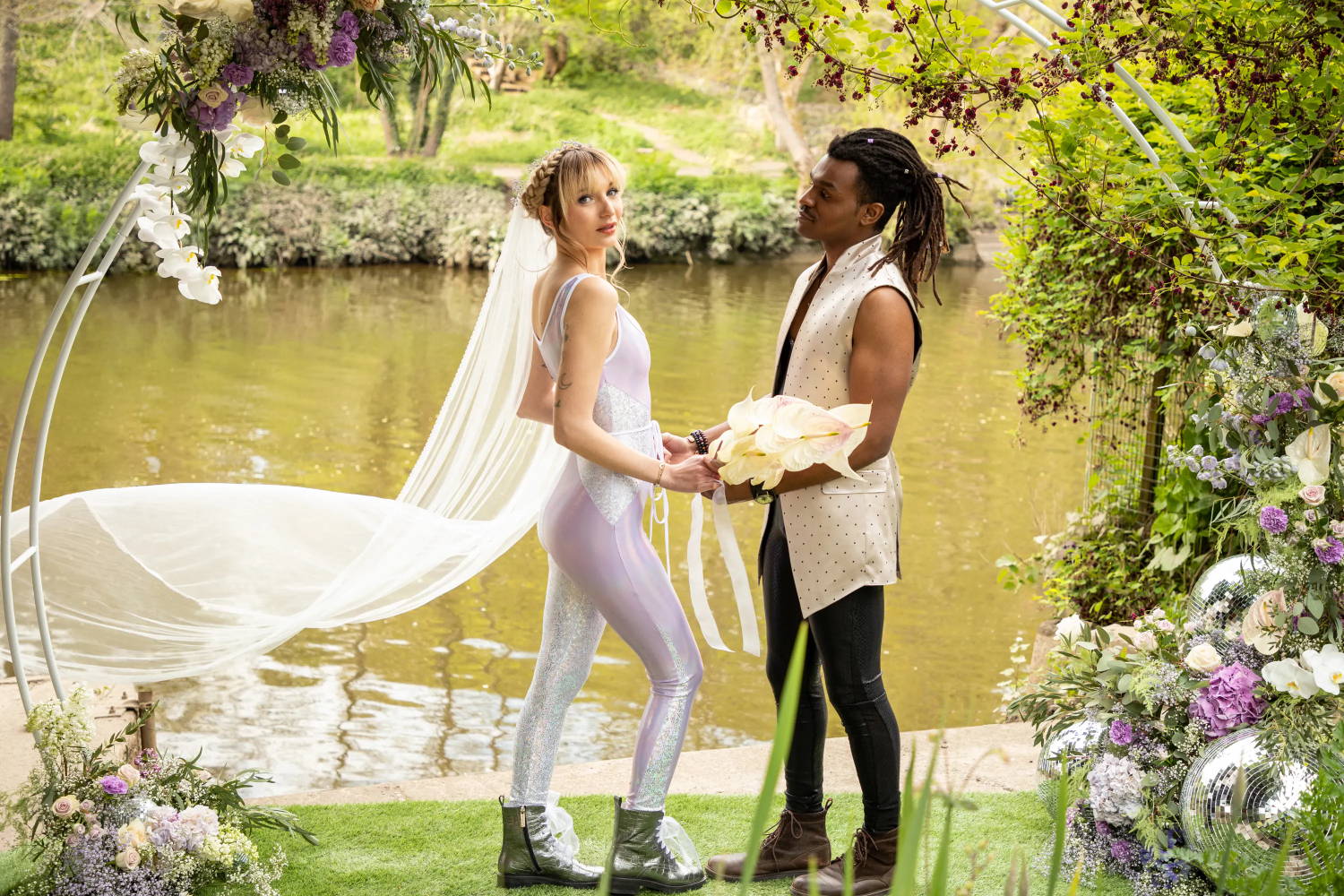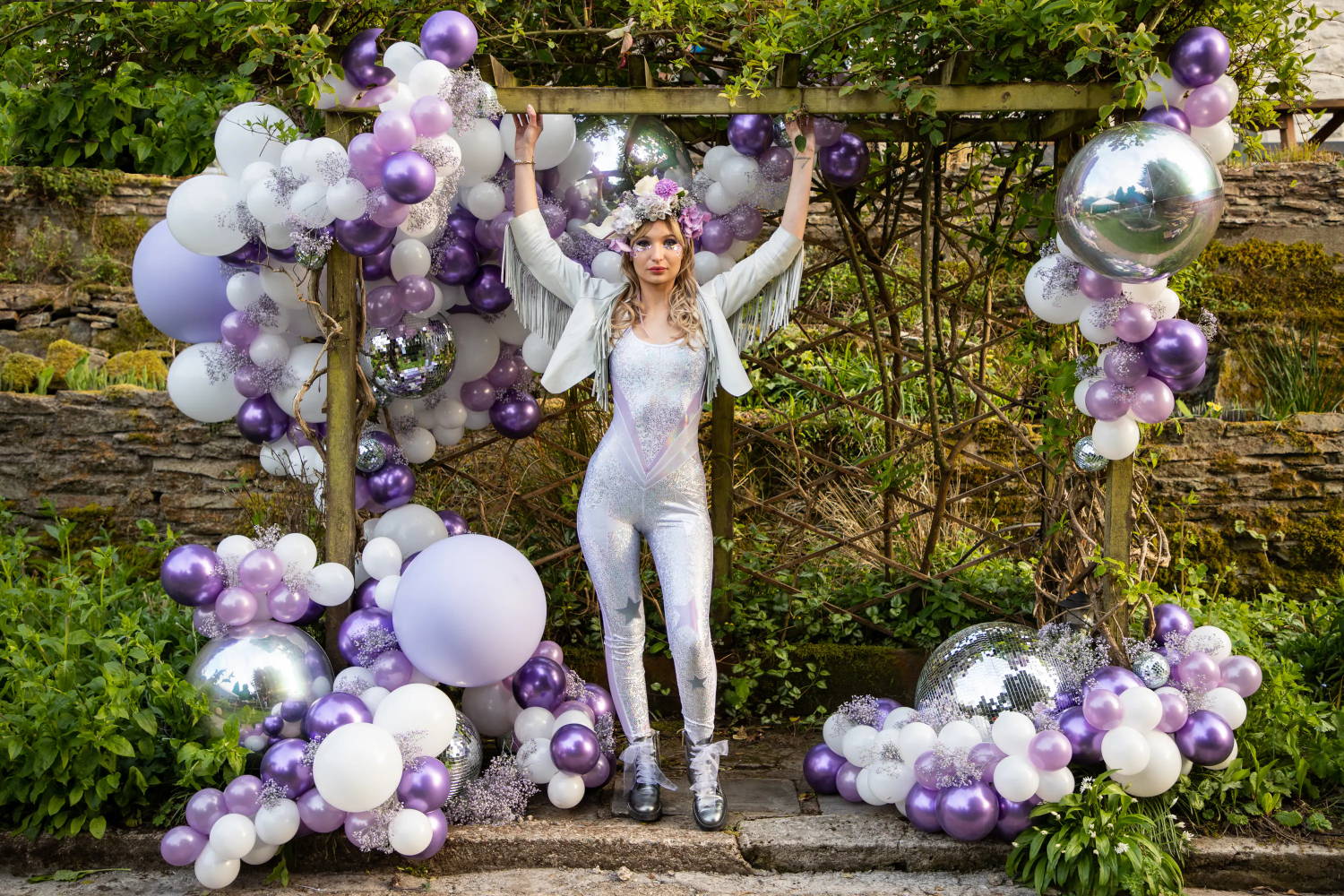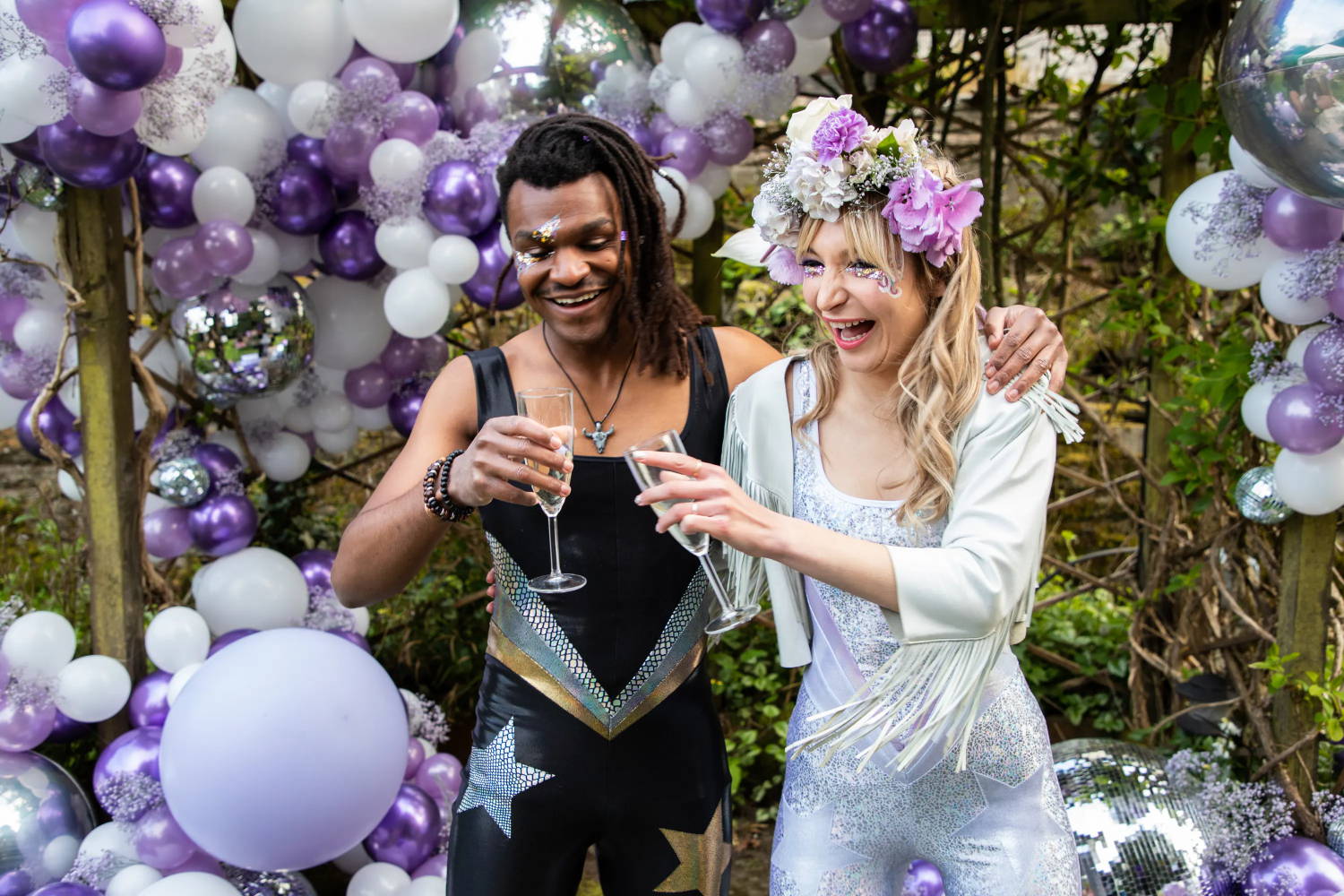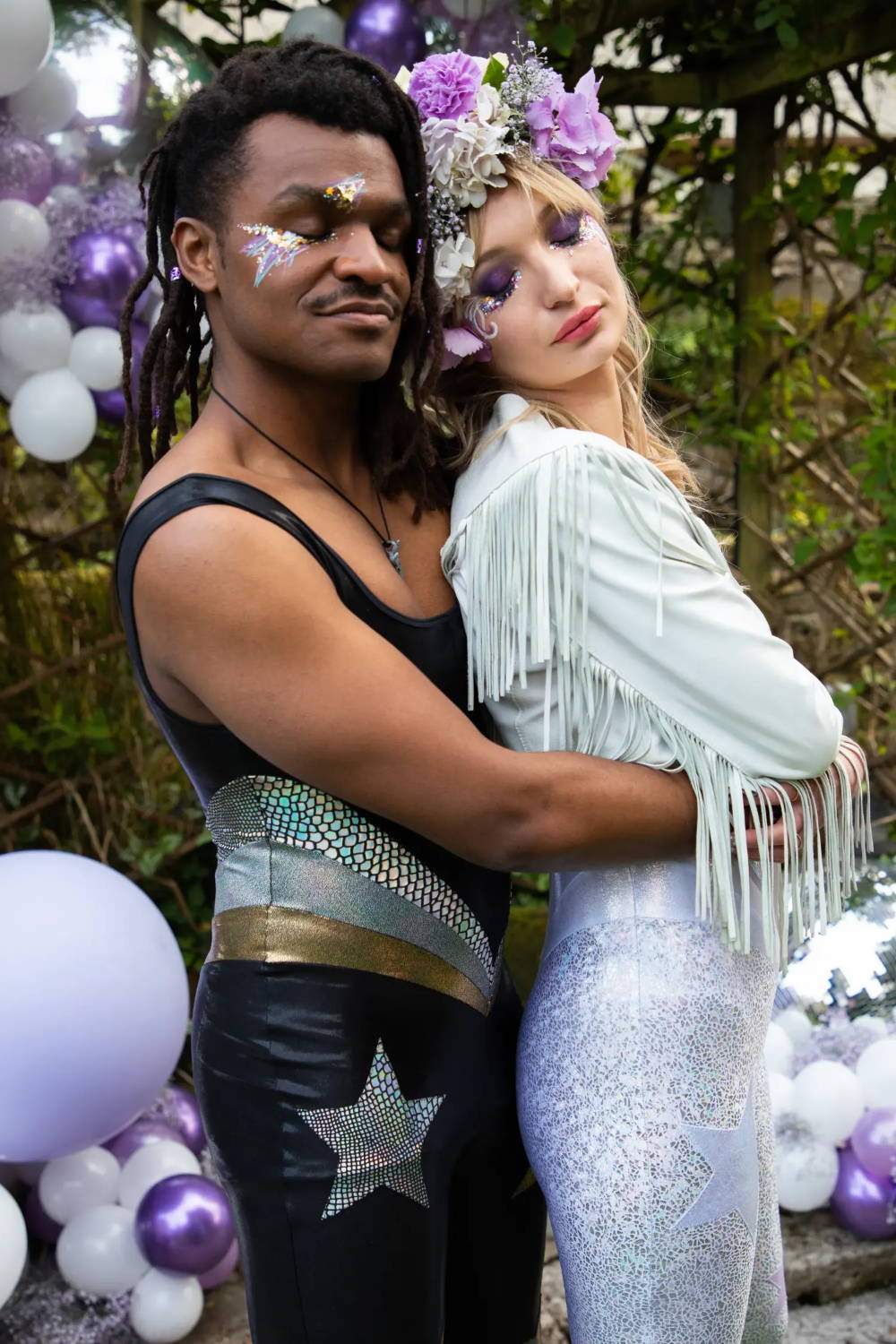 Flinged jacket by Sarah Baily, MUA by Rebecca Rose Robinson, Flora Headdress By Hannah at Nightjar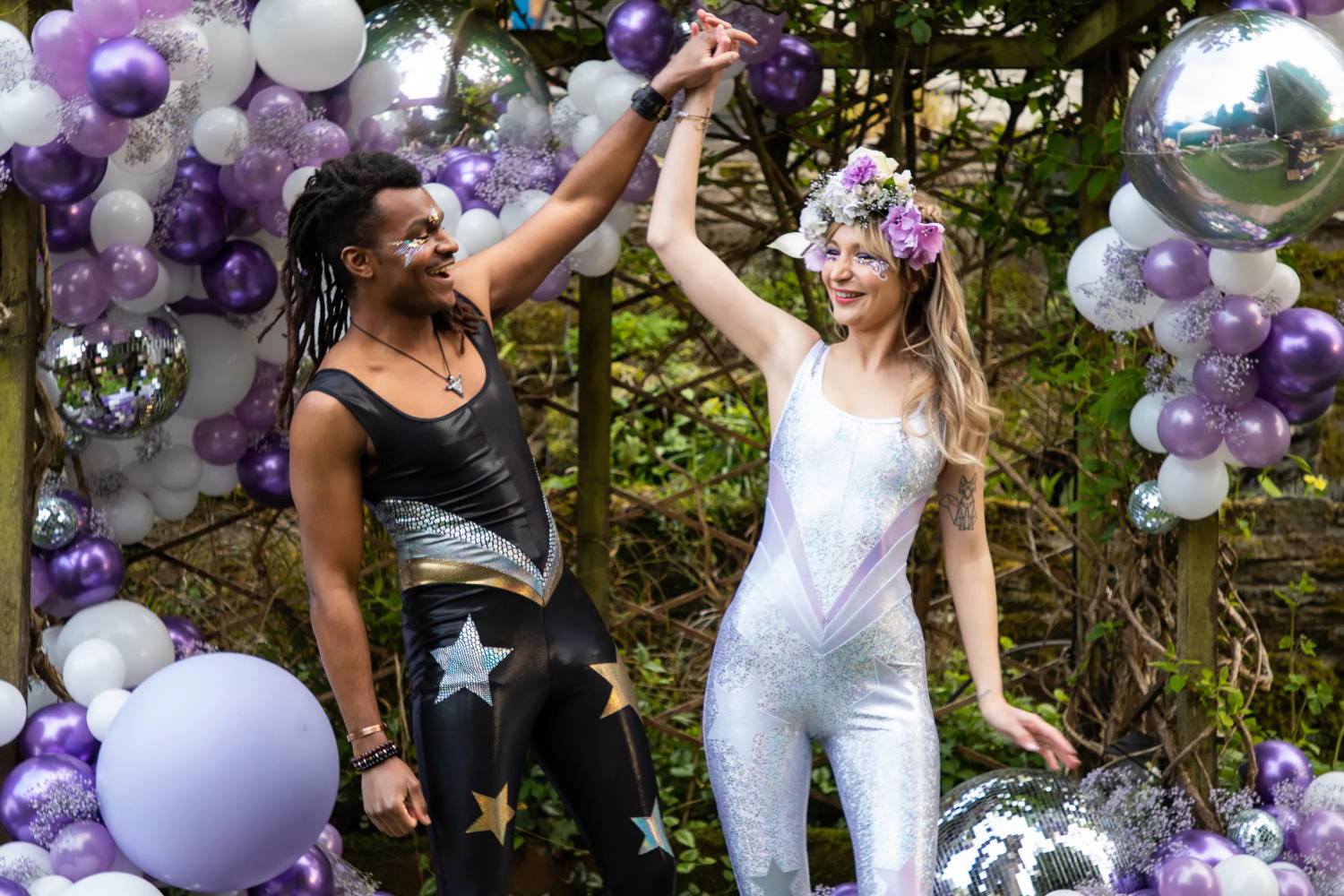 The creators of our 'Disco Dreamer' Festival Wedding

Hannah & Stu from Night Jar Events absolutely nailed the decor for our alternative festival wedding theme. Based in Bath, they create beautiful installations for weddings, festivals, parties, carnivals, shop windows... you think it - they will decorate it.
In true Burnt Soul style, they're specifically an eco-conscious company and everything is either reused or donated after use.
The balloons are also made from 100% latex, a natural material made from the sap of a rubber tree. They can be composted and take as much time as an acorn to biodegrade.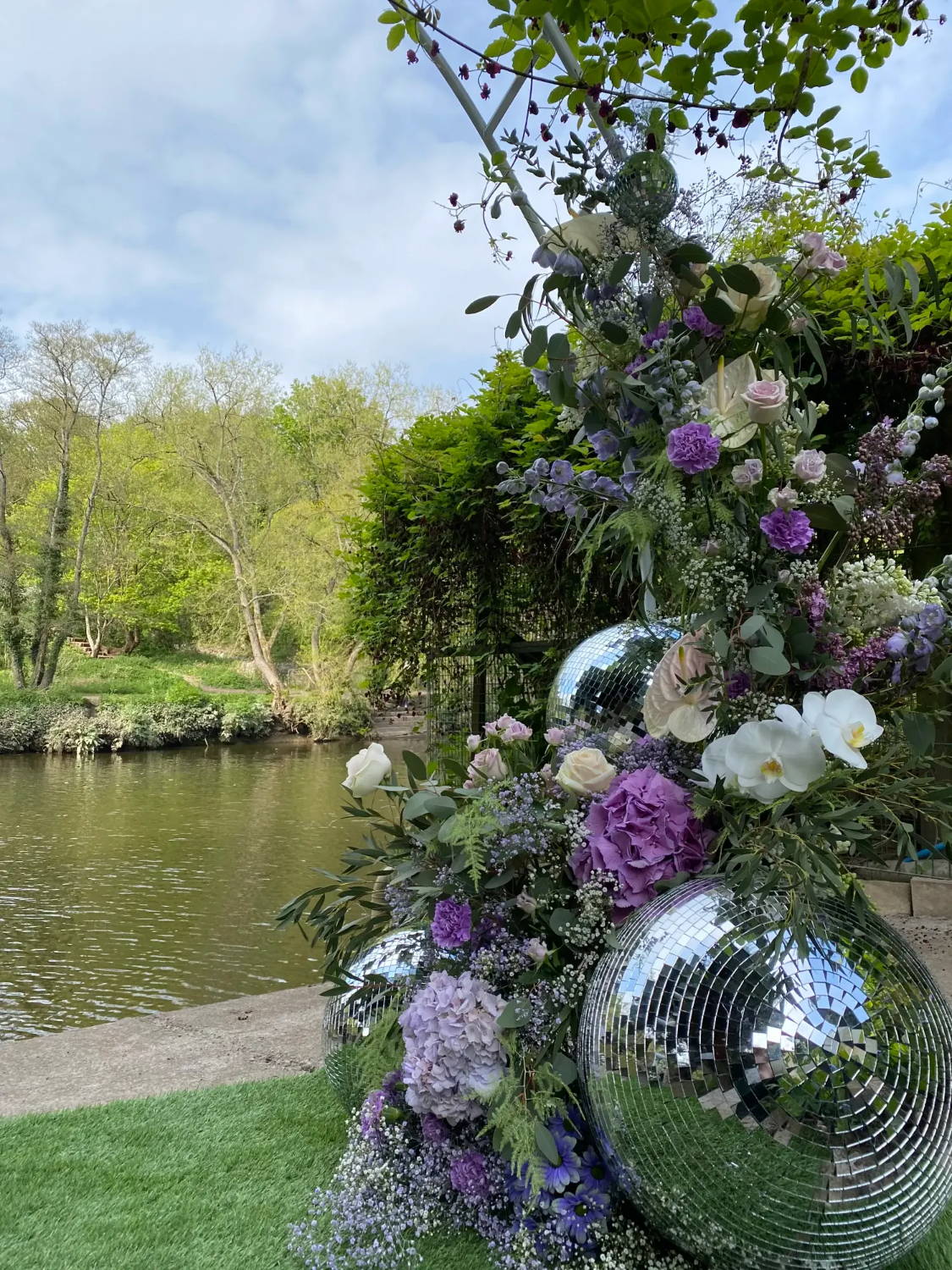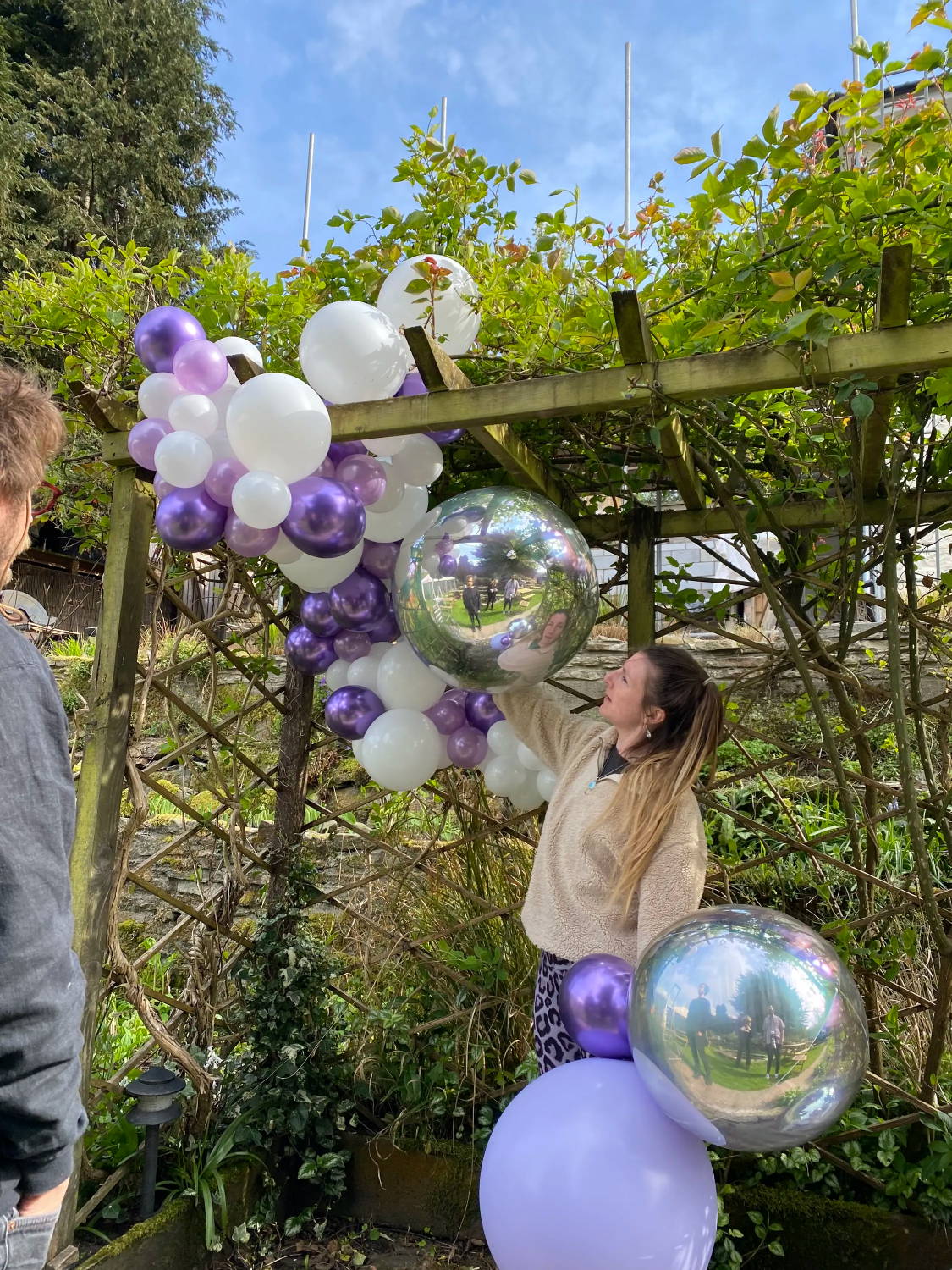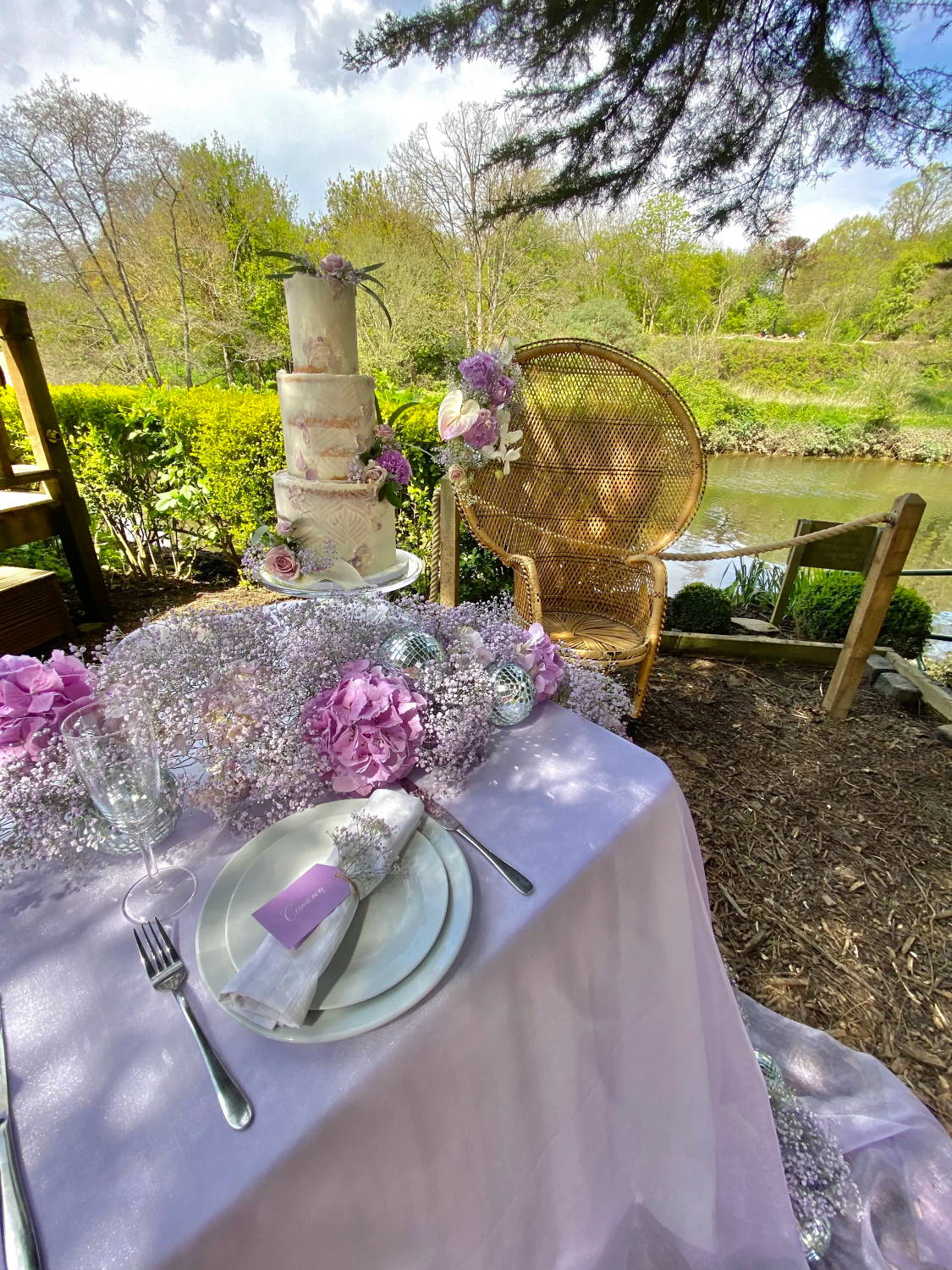 Known for their luxury, eco and floral styling, there nothing @nightjarevents can't do to make your decor dreams a reality.
Festival Wedding Hair and Make up | Rebecca Rose Robinson
An OG Burnt Soul superpower, Rebecca has been involved in some of our best shoots in the past, both behind the camera and in front of it.
This initial shoot concept was thanks to Rebecca, who dreamt up an alternative festival style wedding to showcase our new Starstruck catsuits alongside with her make up creations.
We're so in love with the hair and make up that married so perfectly with our holographic catsuits, and that flower crown hair is everything we've ever dreamed of! We love Rebecca for her festival glam but she shines in all kinds of make up from editorial and fashion to more avante garde performance looks.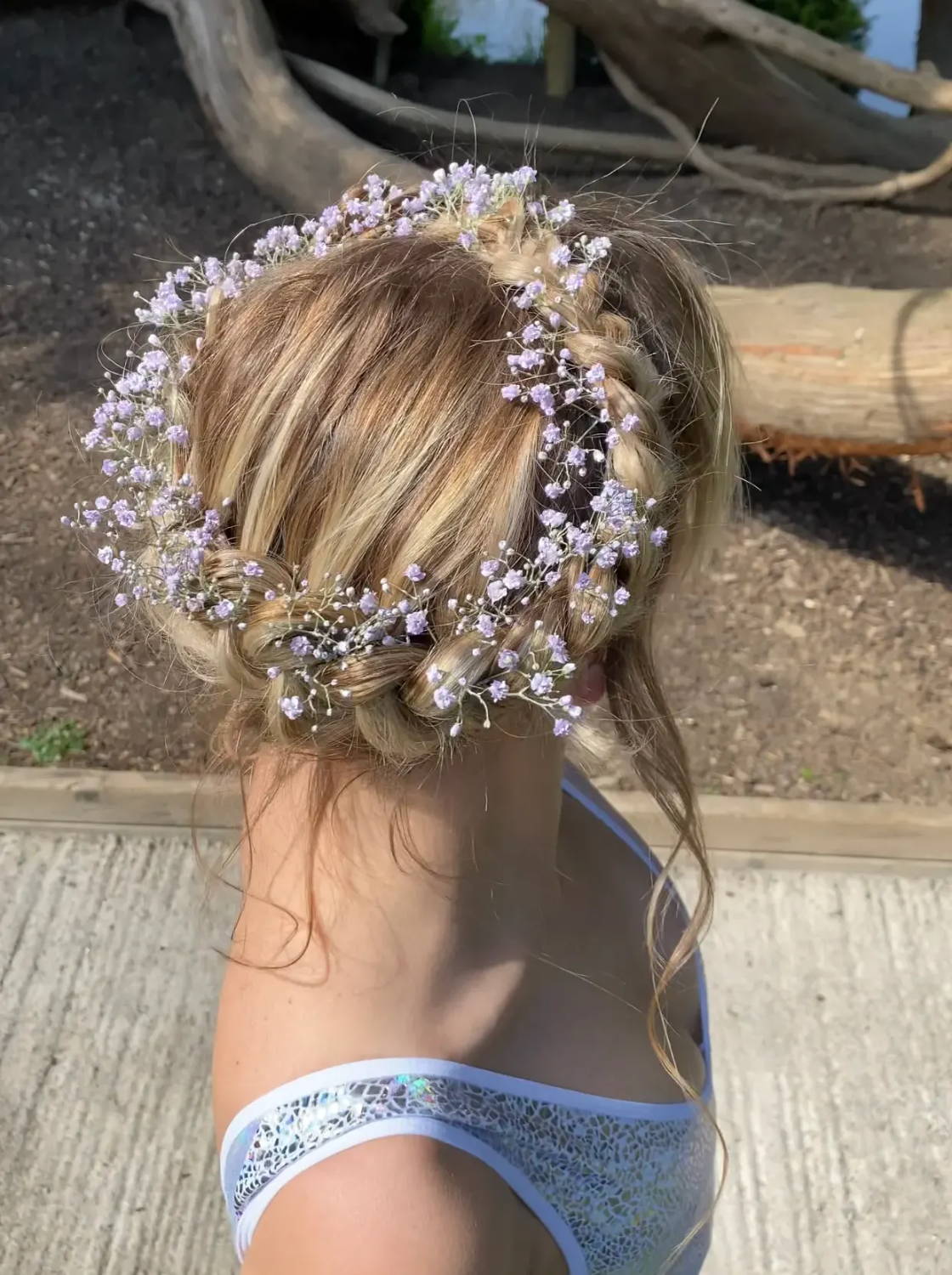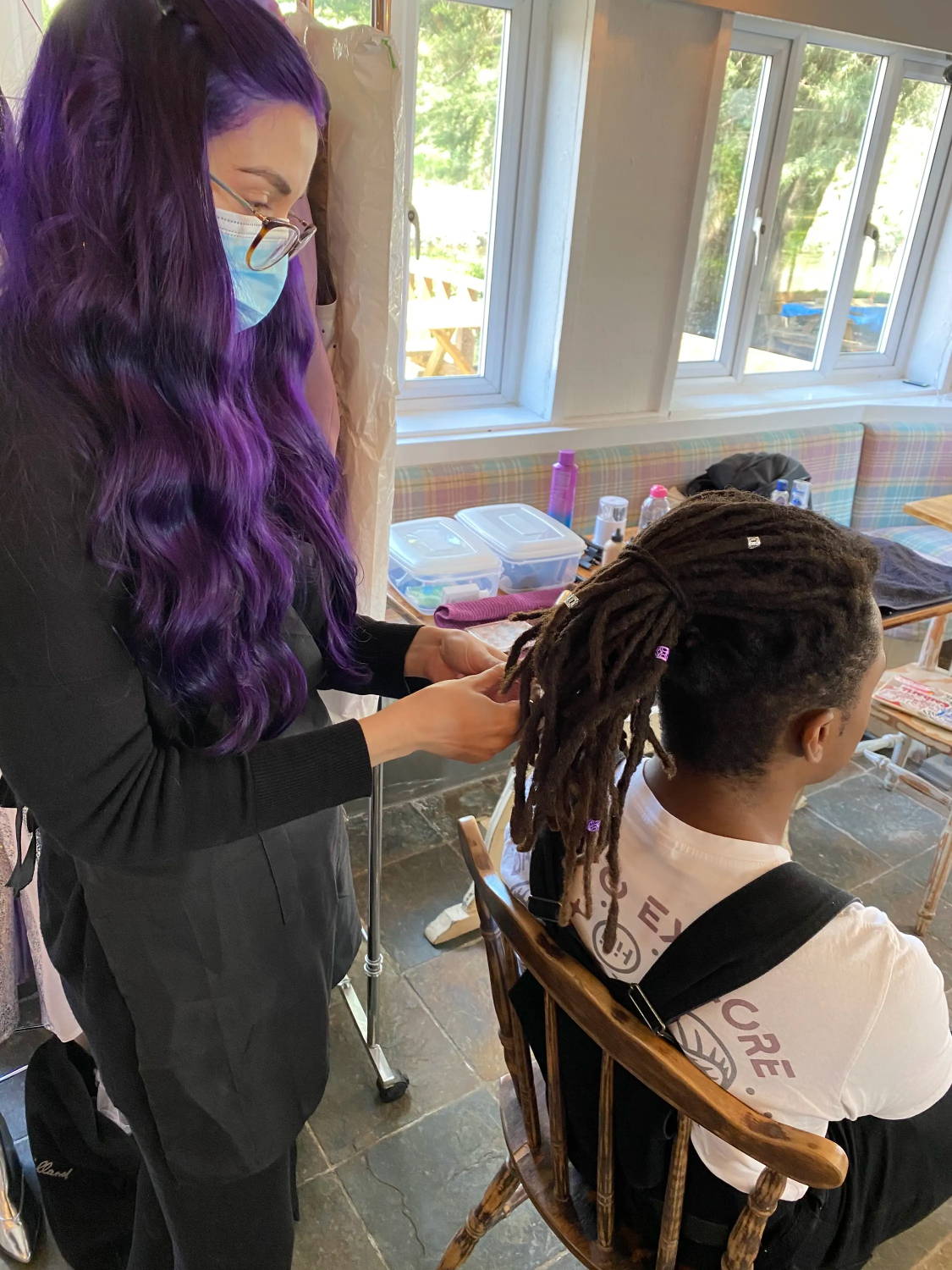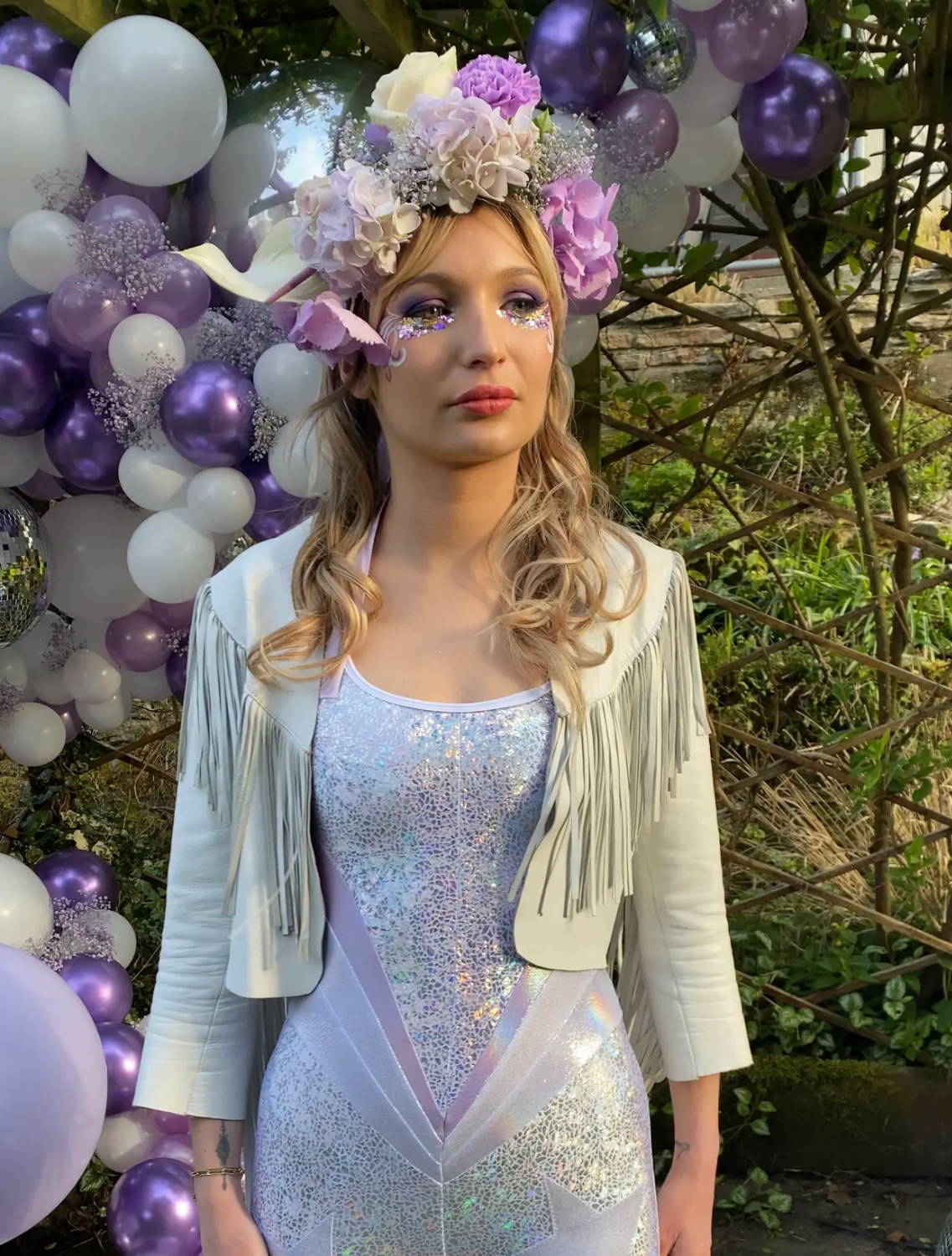 Beautiful adorned hair on our bride and groom...we're getting fairy King and Queen vibes. The flower crown of dreams with our Luna Starstruck catsuit and jacket by @sarahbailey
We'd love to know what your alternative wedding style would be!
Comment below and let us know 💖
---