Style Icon Laura Lee - Outfits From Khruangbins' Latest 2021 Tour
Last week we were wowed by Laura Lee and her amazing tour outfits for the highly anticipated Khruangbin 2021 tour on instagram.
If you didn't already know we are big fans of Khruangbin here at Burnt Soul HQ and also even bigger fans of mega bass player babe Laura Lee. With her bold, bright and always a little glittery wardrobe, she sure knows how to wow the crowd.
We were beyond excited when we were first approached by super stylist Megan Boyes back in 2018 for their performance at the Newport Folk Festival, but what would look best?! Absolutely everything... thats what.
Laura killed it in our Bengal catsuit, then gave us space galaxy rainbow vibes in a custom catsuit and this year she worked her moves in our Alien flares. Safe to say, Laura Lee's stage style is too good. With that we have complied a list of her best looks on Khruangbin current 2021 tour so far...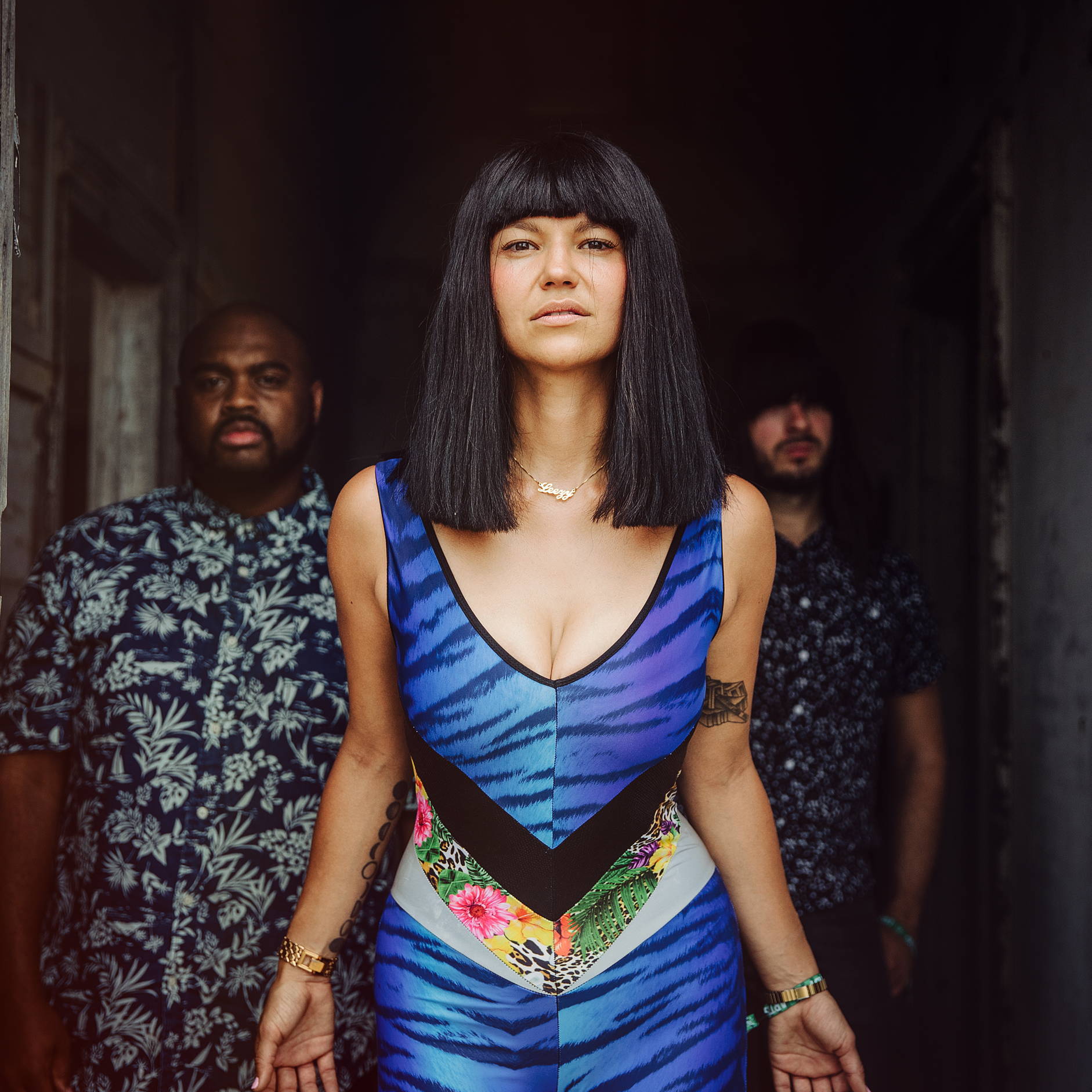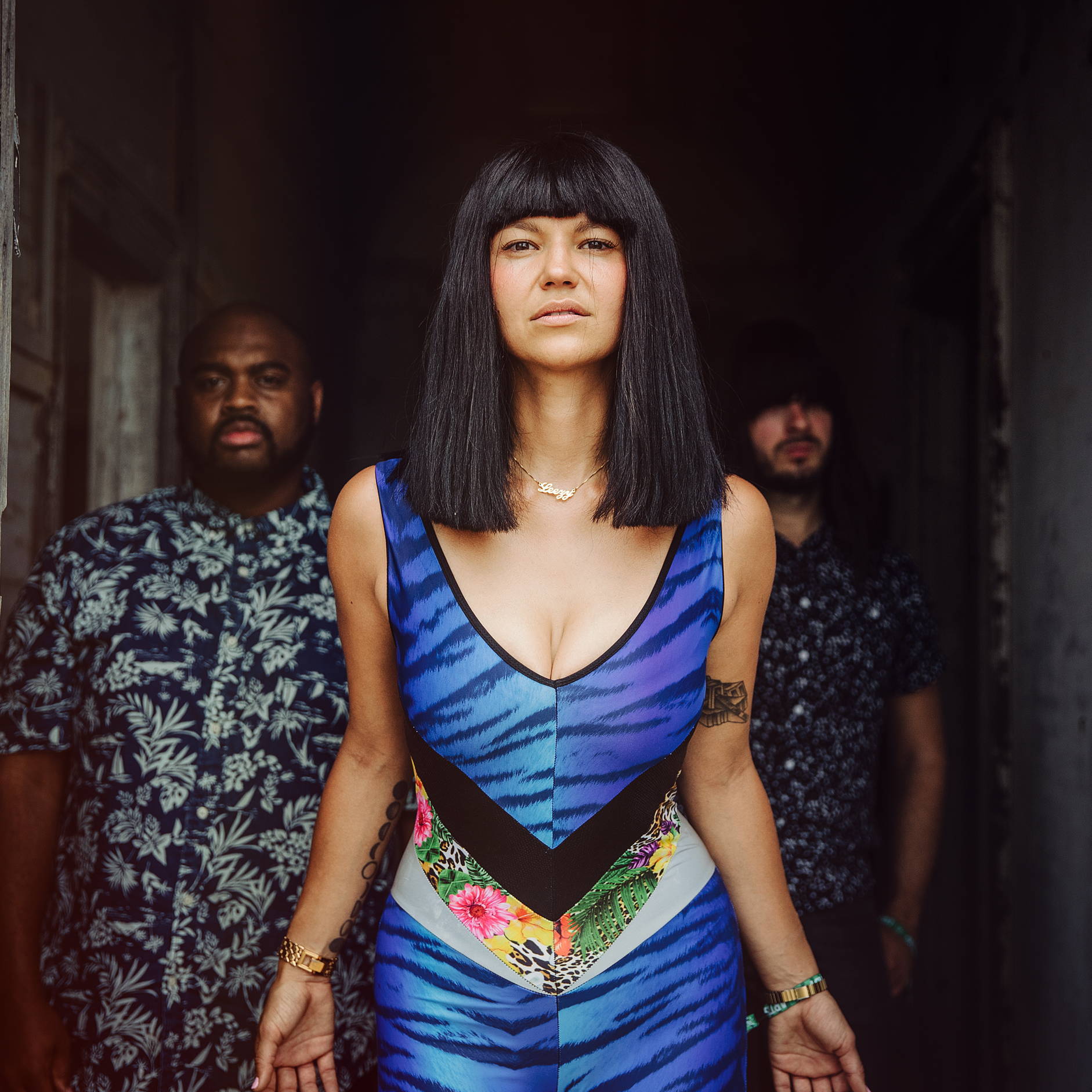 Laura Lee in a Burnt Soul vintage Calypso catsuit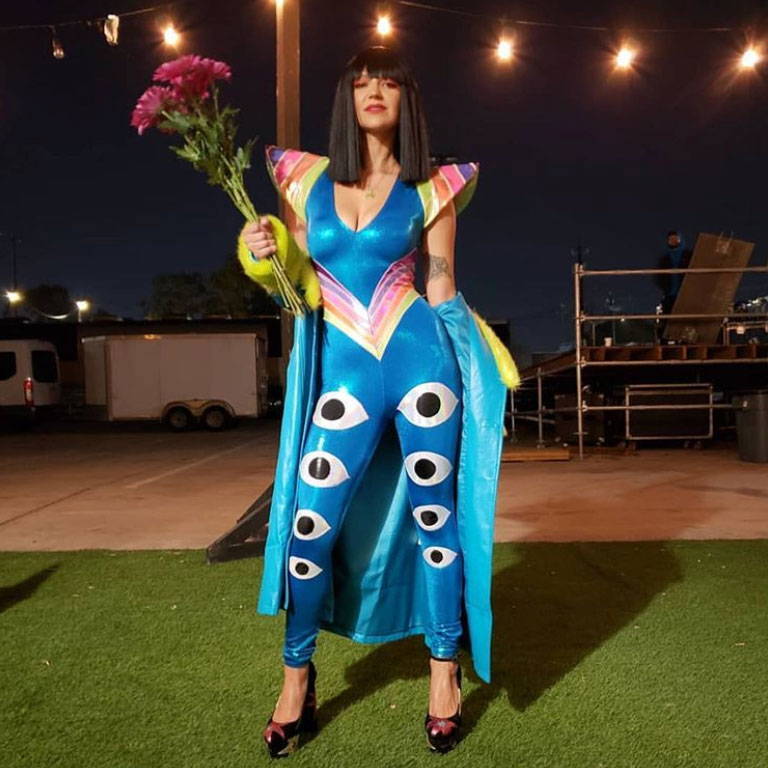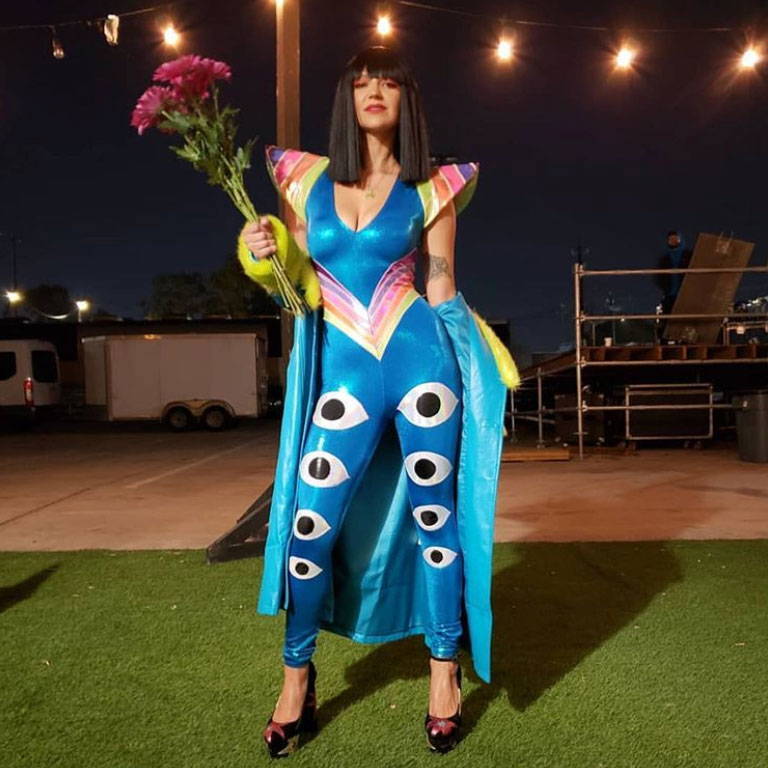 Laura Lee in her custom space love catsuit
Laura Lee in Van Der Kooij
Kicking off the first evening of their highly anticipated 2021 tour, Laura wears outfit by Van Der Kooij. A throw back (to our younger years) embellished tights & pants by Foam of The Days and gorge heels from Steve Madden. I think we're ready to bring back an embellished tight...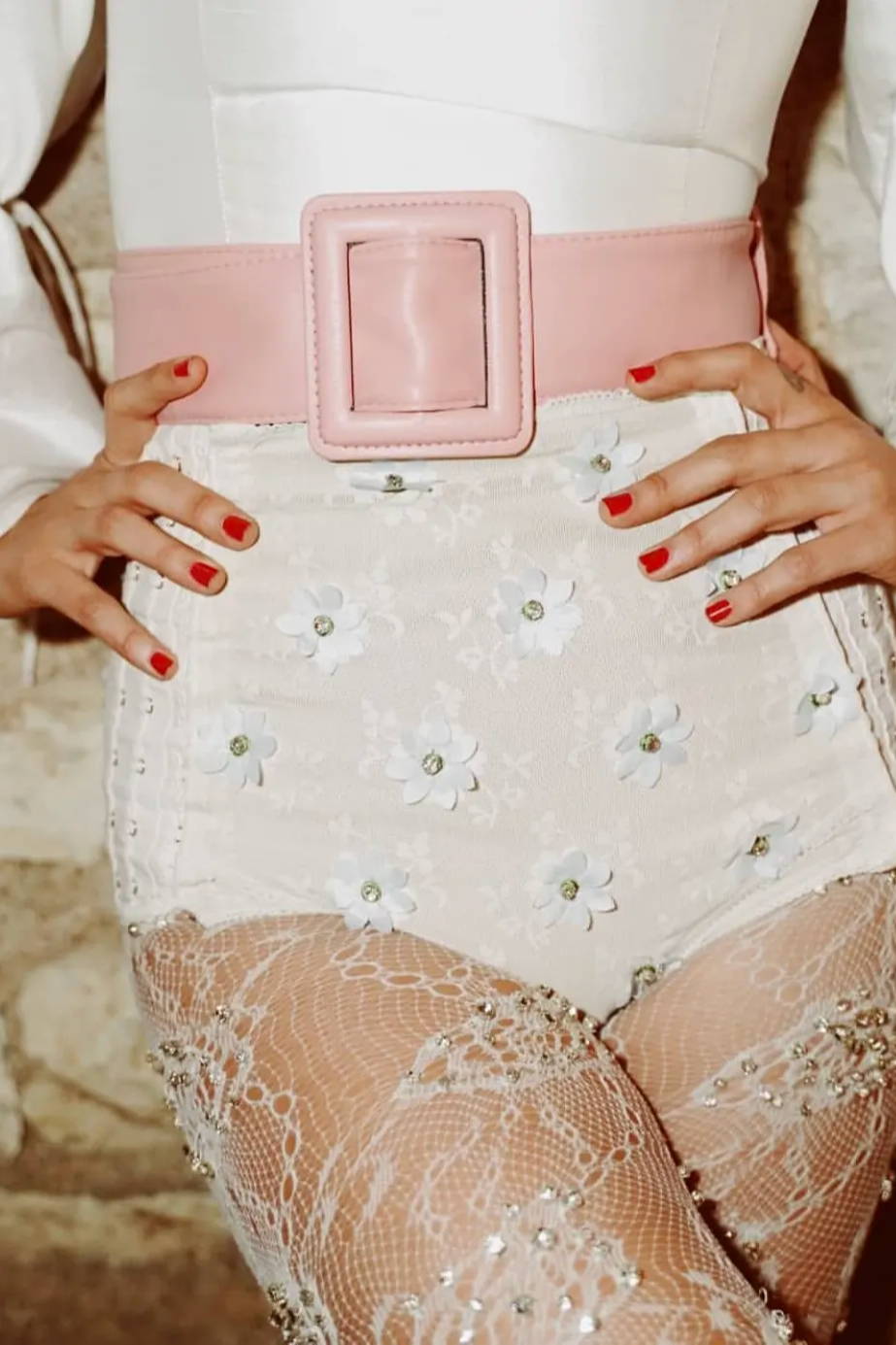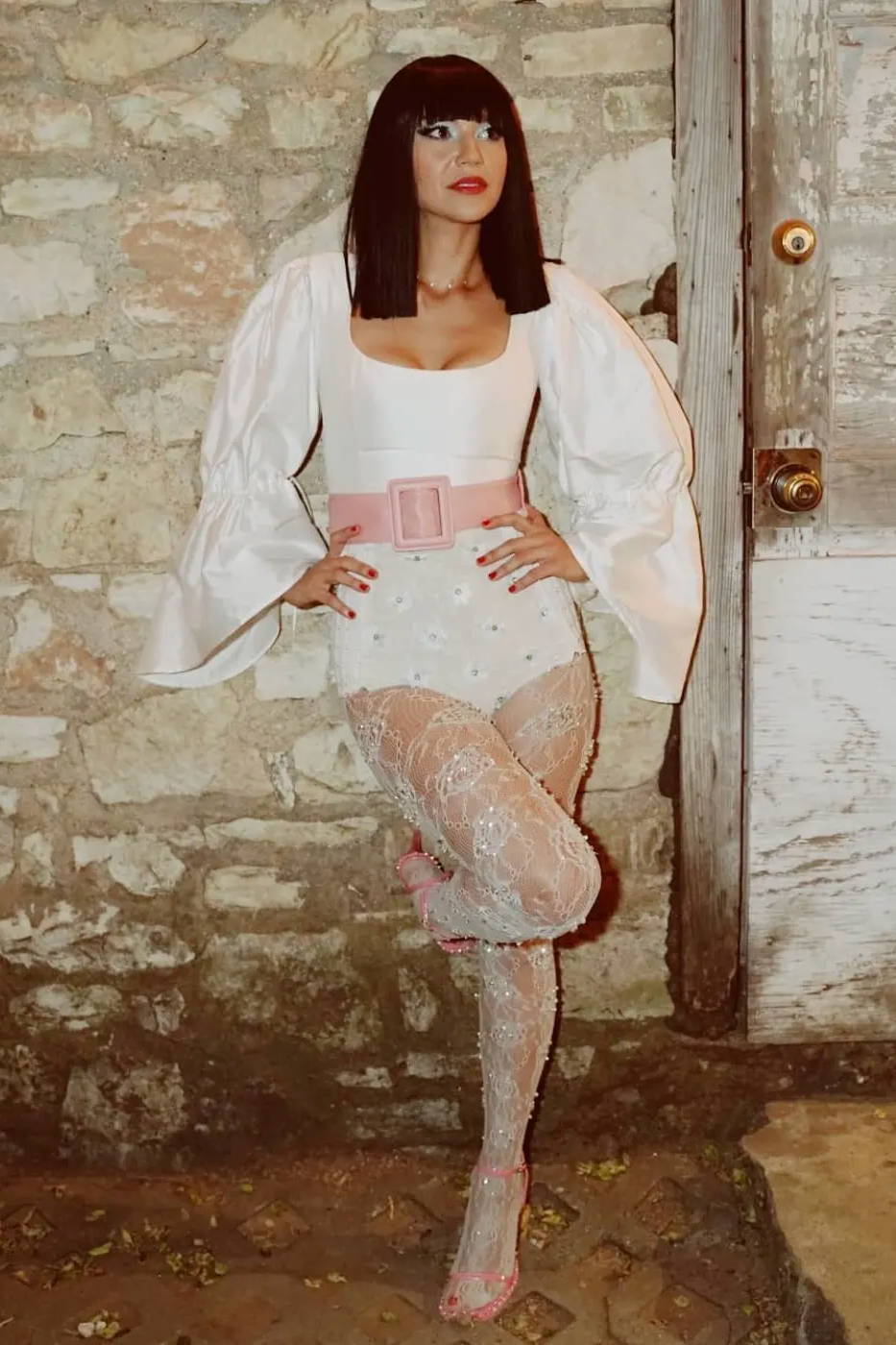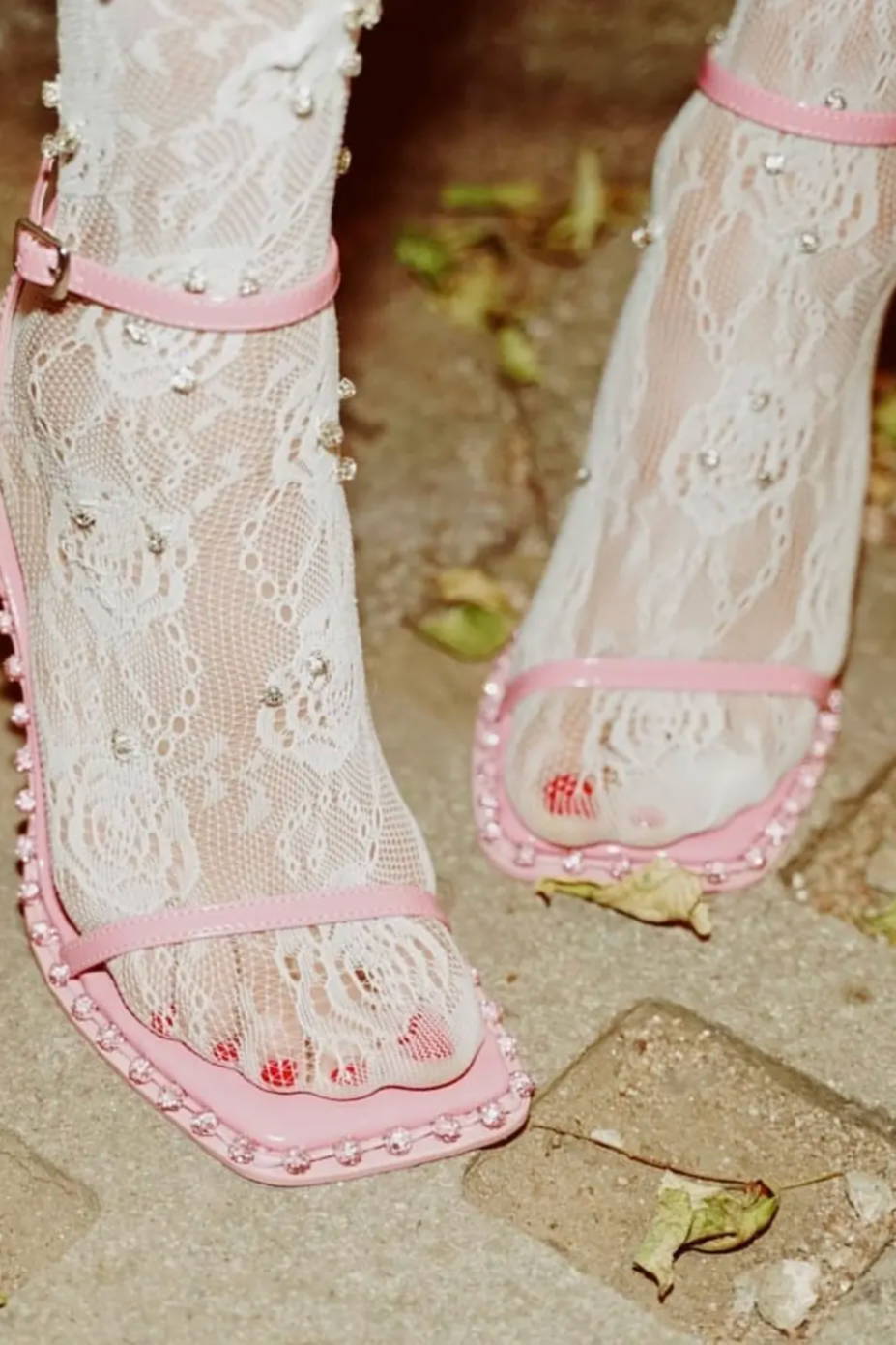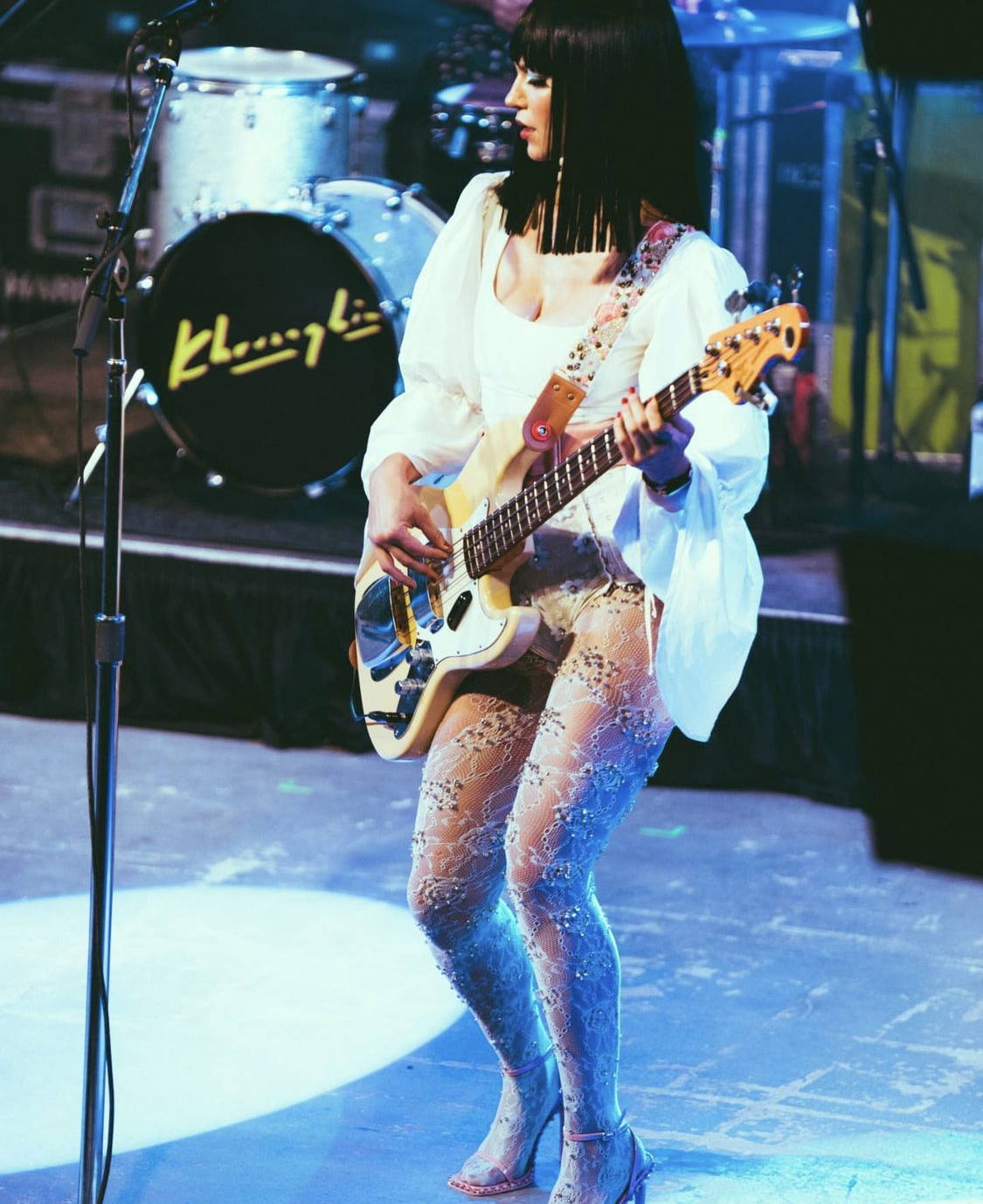 You can't have a collection of stage outfits without a bit of sparkle... this outfit is definitely up there. This stunning iridescent sequin catsuit from our lovely Rosa Bloom (the sequin Queen), shoes by Jessica Butrich and hand made gorge earrings by Sigfús.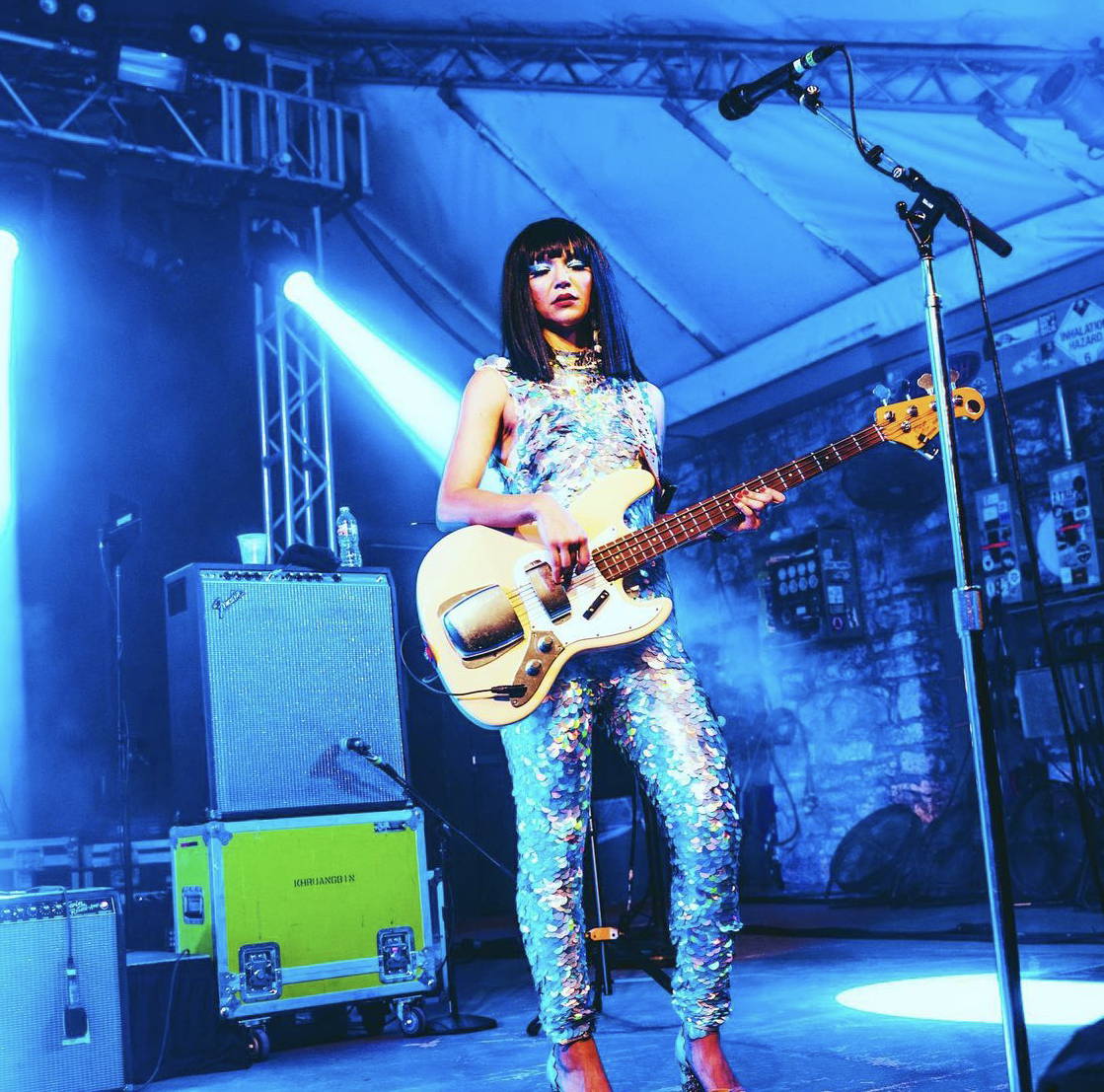 Laura Lee in Natalie & Alanna
A real retro feel for Laura on this outfit, gorge Jacquard mini dress from pal designers Natalie & Alanna and once again, coming in so strong on the shoe game Jessia Butrich we're always here for a leopard print platform.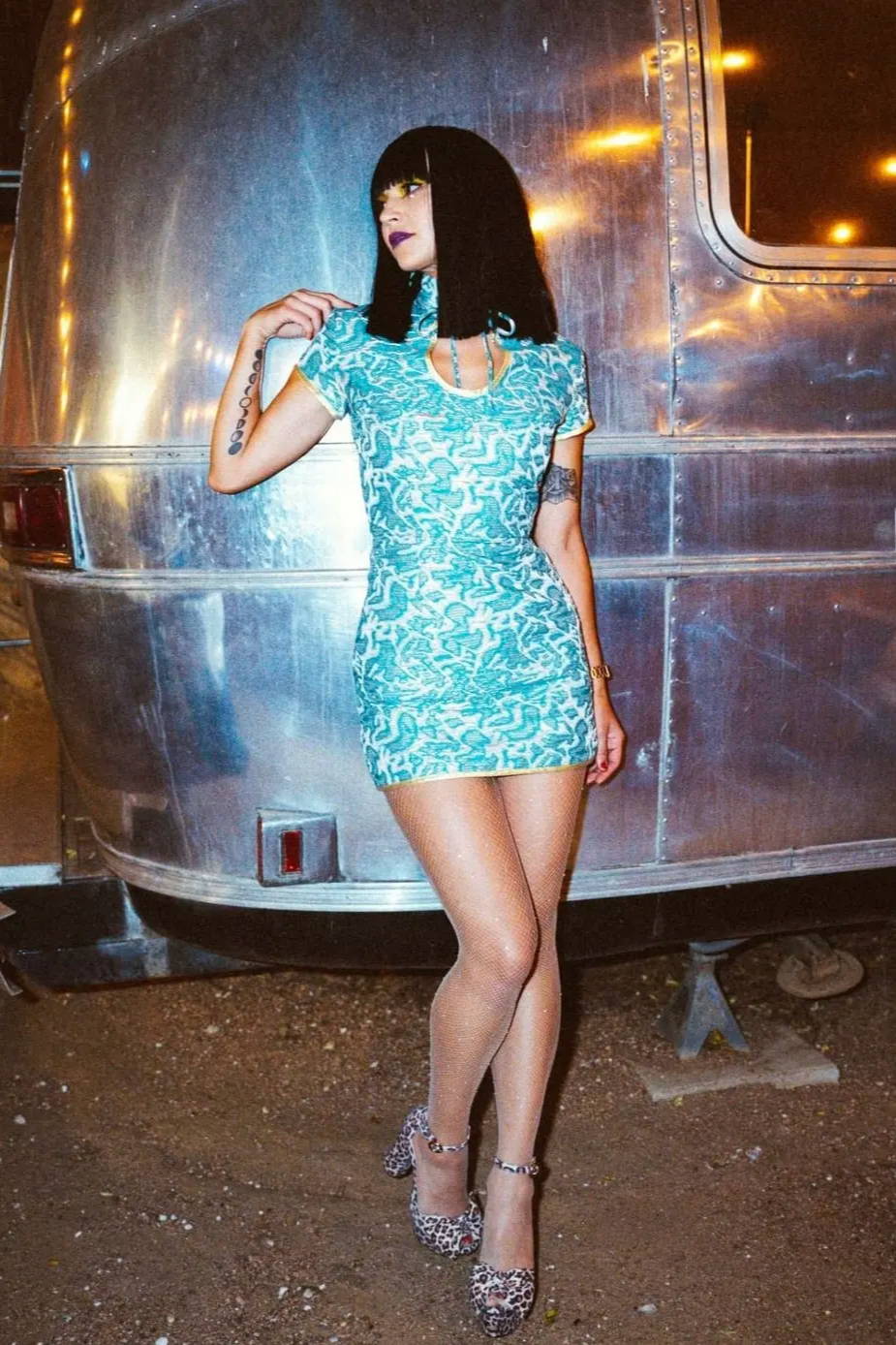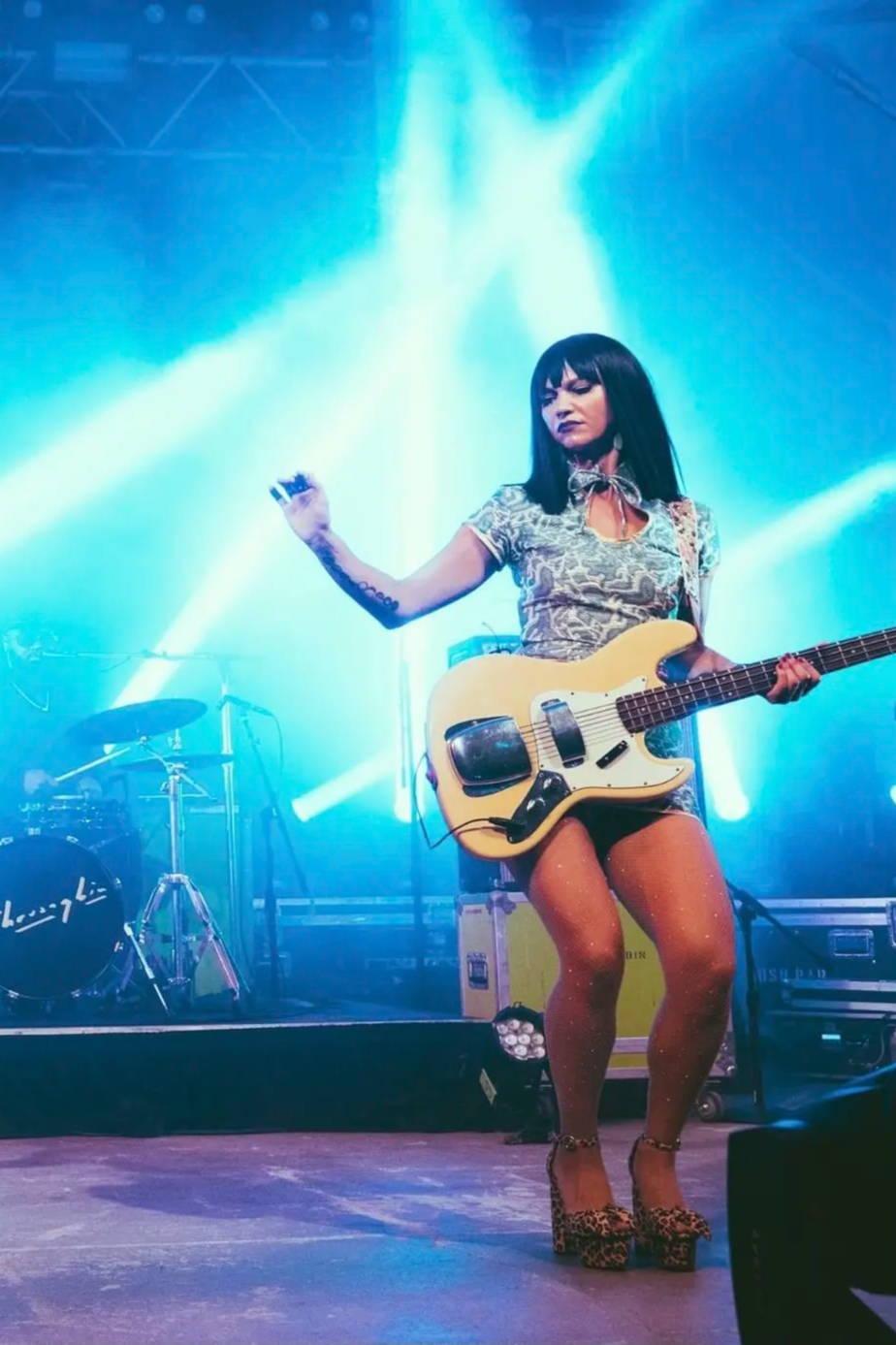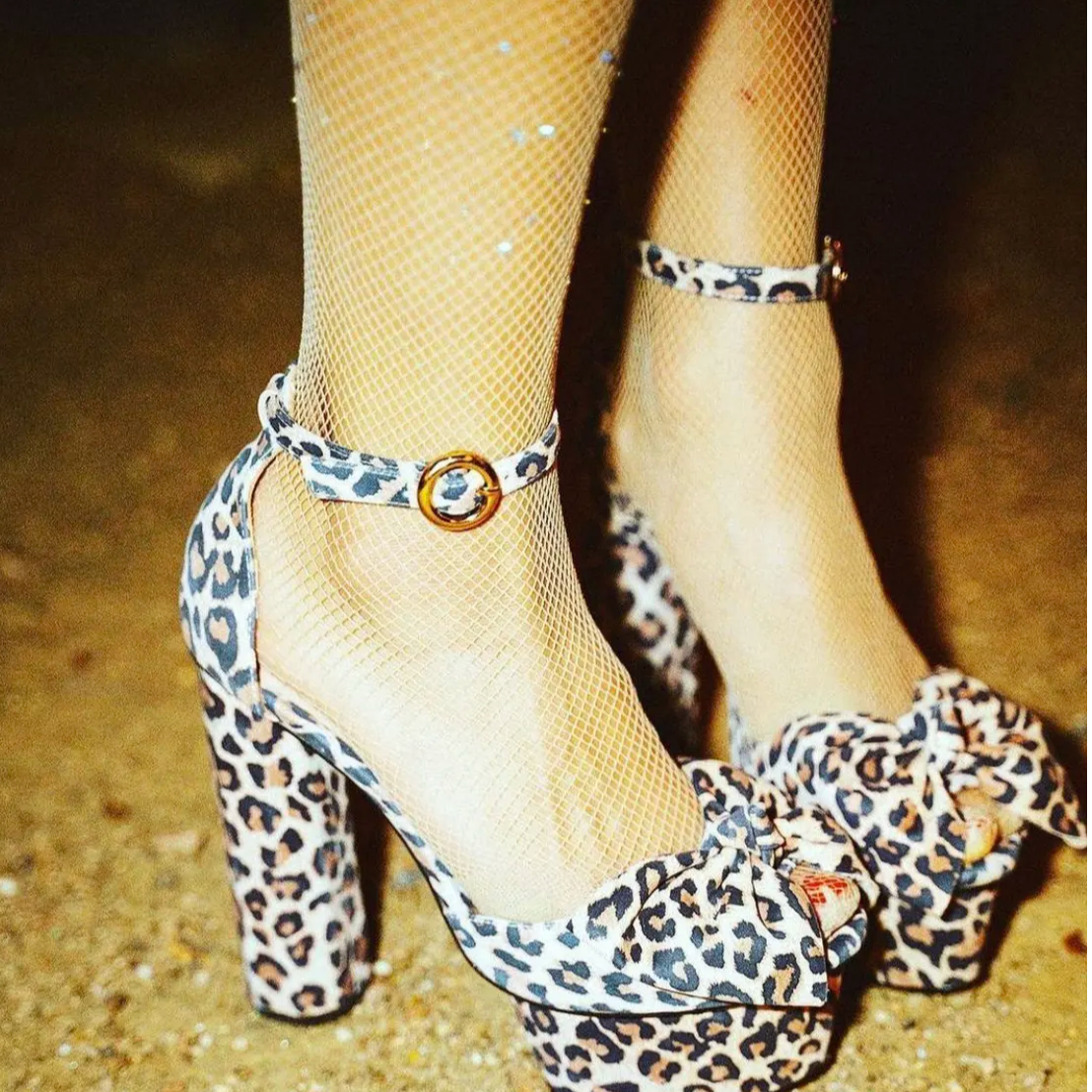 "The only time she ever wears black is with pink ruffles " says Megan Boyes, her stylist, in her latest instagram posts of the 2021 tour.
Laura's outfit looks the ruffle dream in a dress designed by Ana Sekularac for The UnShe. Jewellery, handcrafted in recycled metals by Alighieri Jewellery.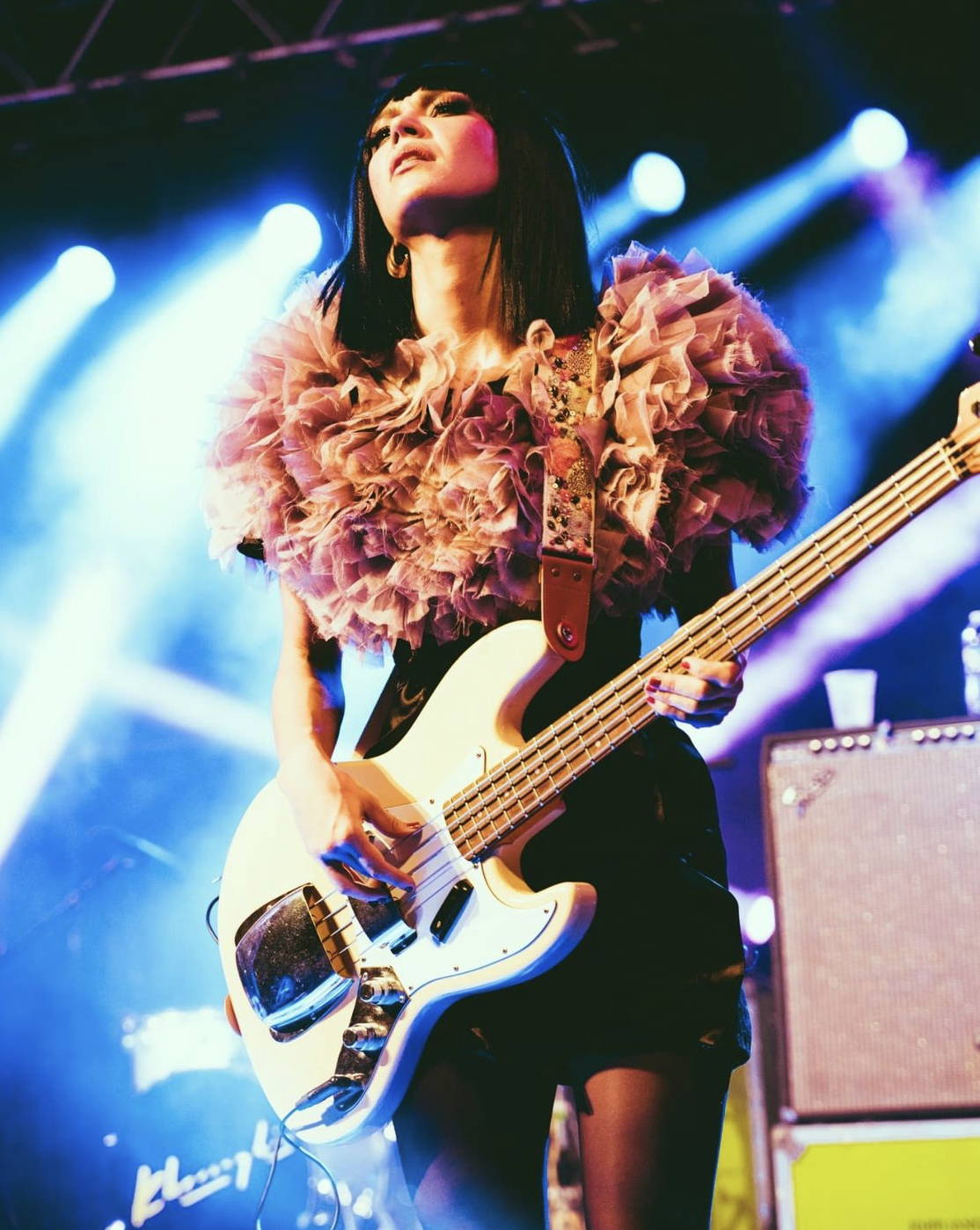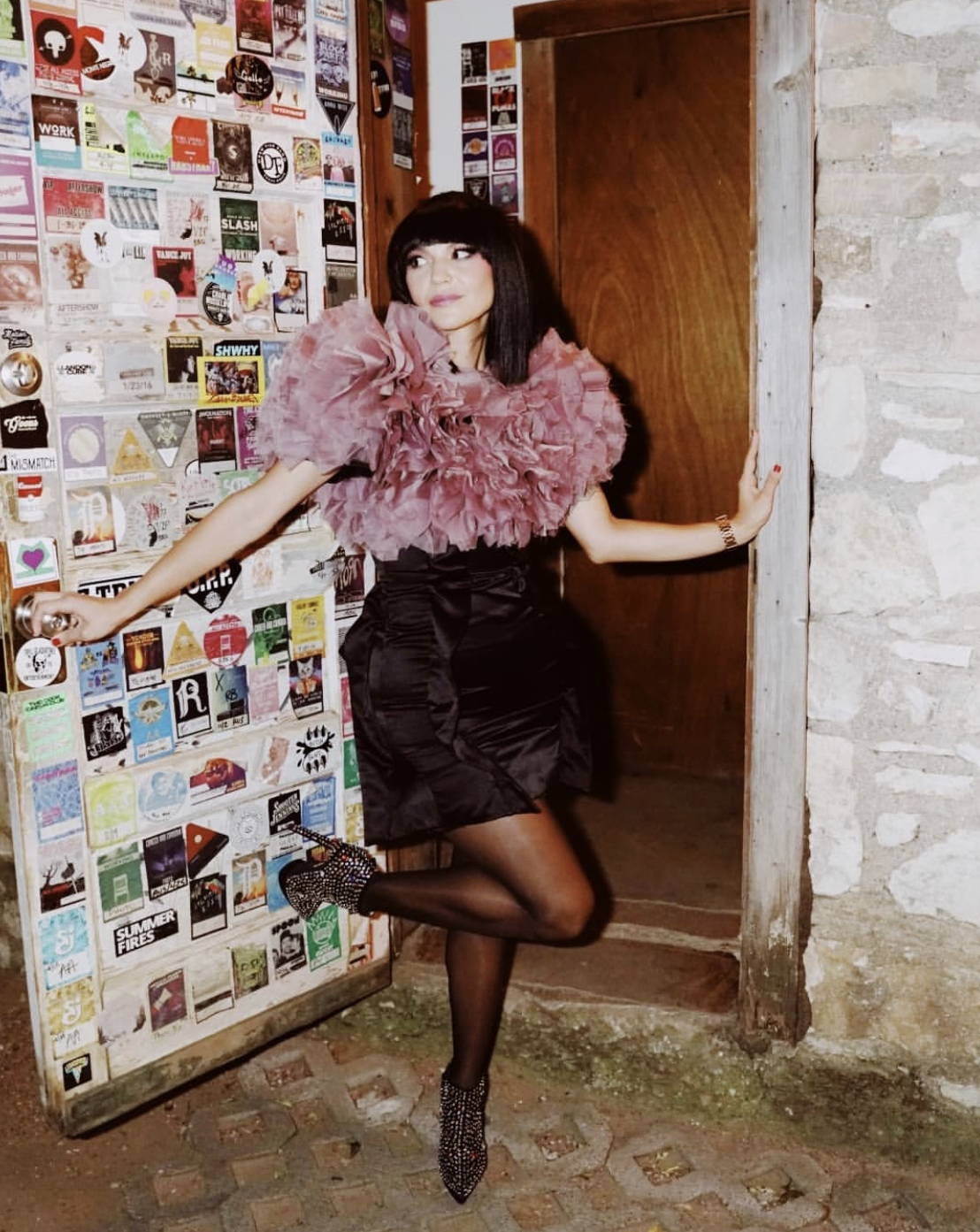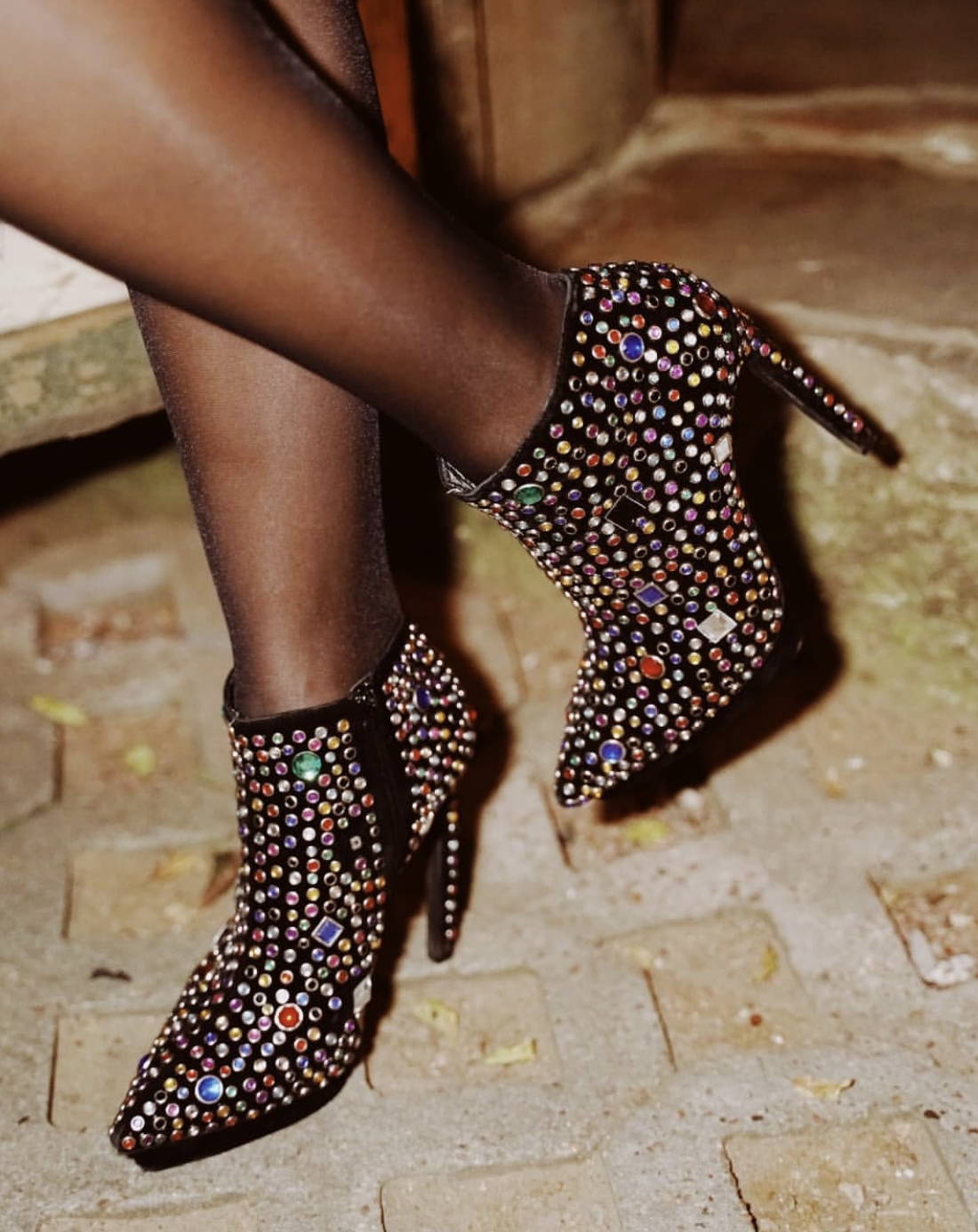 Stunning in ruffles and we need these rhinestones boots...
Laura Lee in Evergirl Vintage
It wouldn't be a tour without sequins and sparkles, this stunning blue and gold fringed outfits are from Evergirl Vintage. We love to see vintage pieces making a return to the stage in 2021, more sequins please.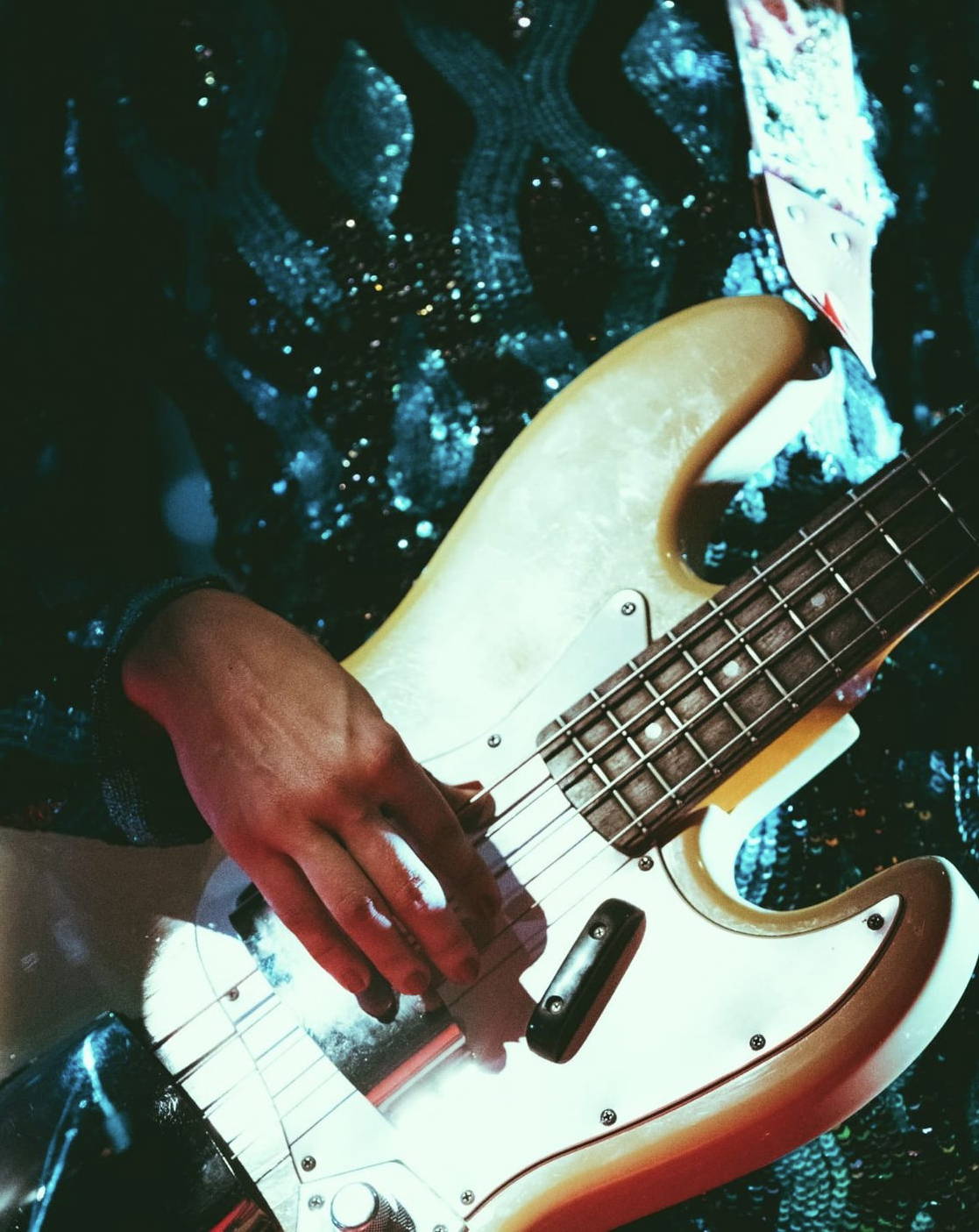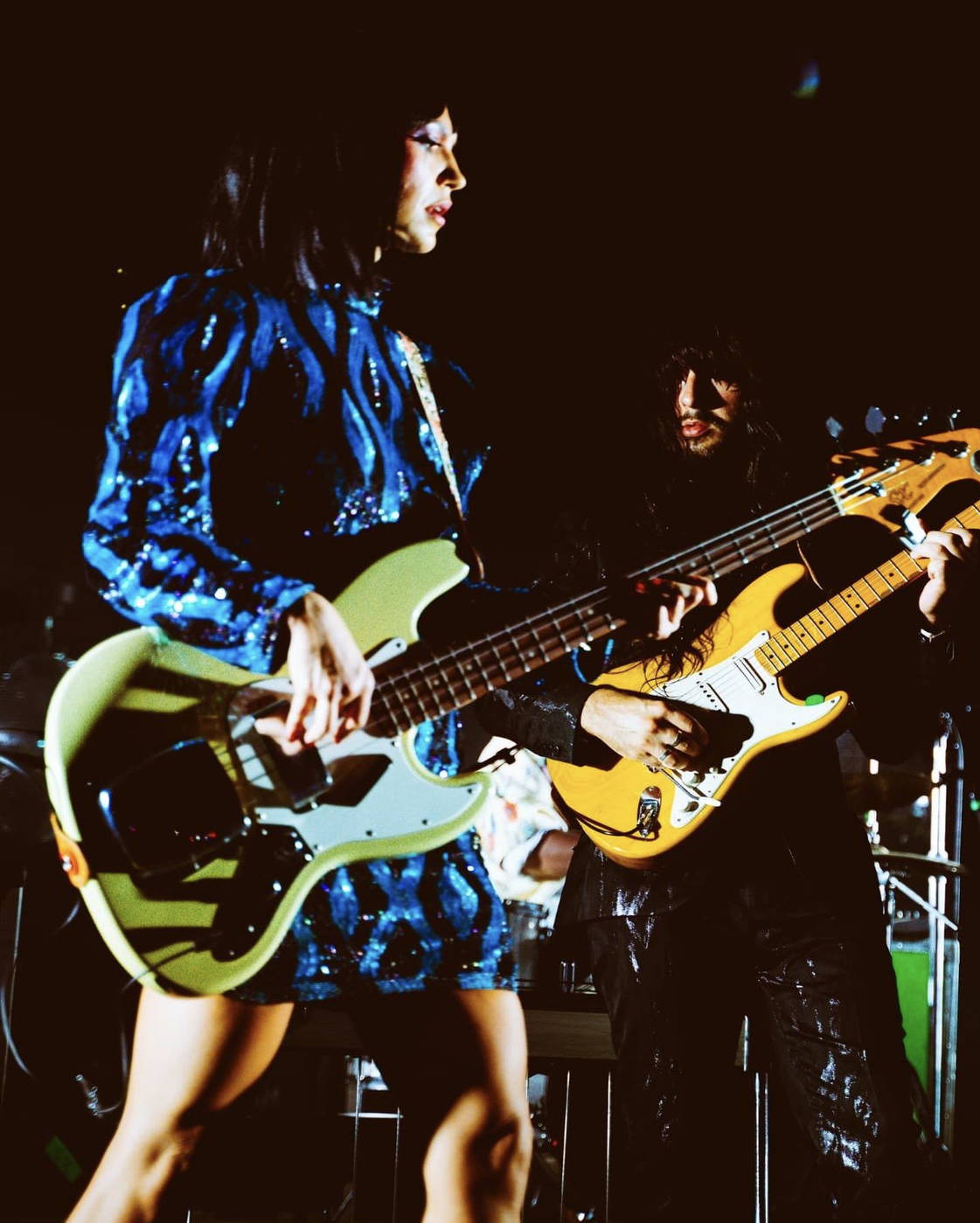 Laura gives us TIna Turner meets Dallas vibes in these sequin numbers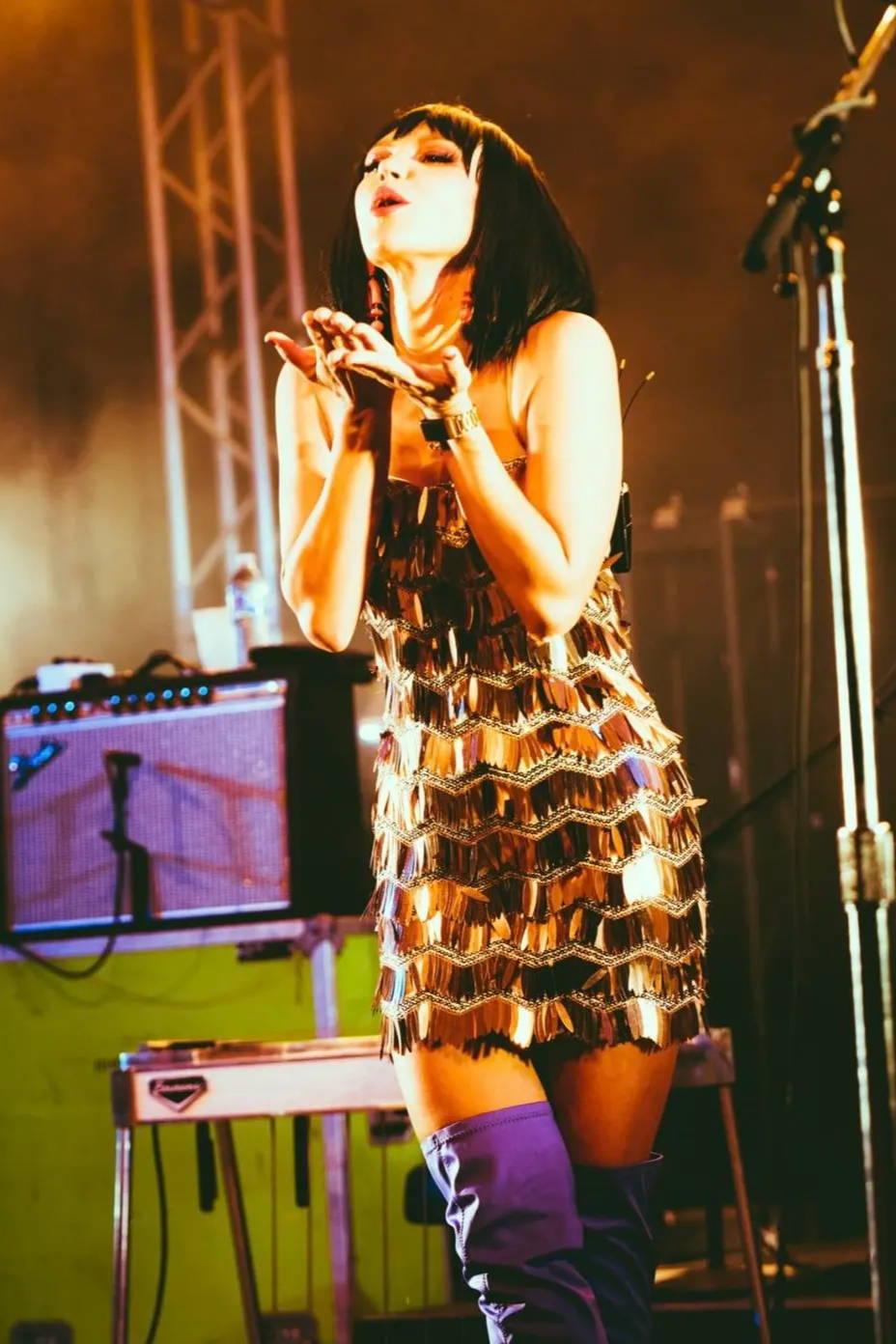 Looking golden in Evergirl Vintage and those purple boots are something else...😍
If it's going to be a show romper suit... it better have some serious fringing. This custom outfit designed by Bonnie Kennimer for Kennimer, gave us space cowgirl dreams. We can't forget about the above knee pink diamanté boots by Steve Madden that were certainly made for walking.
Two tone fringing needs a full come back thank you Kennimer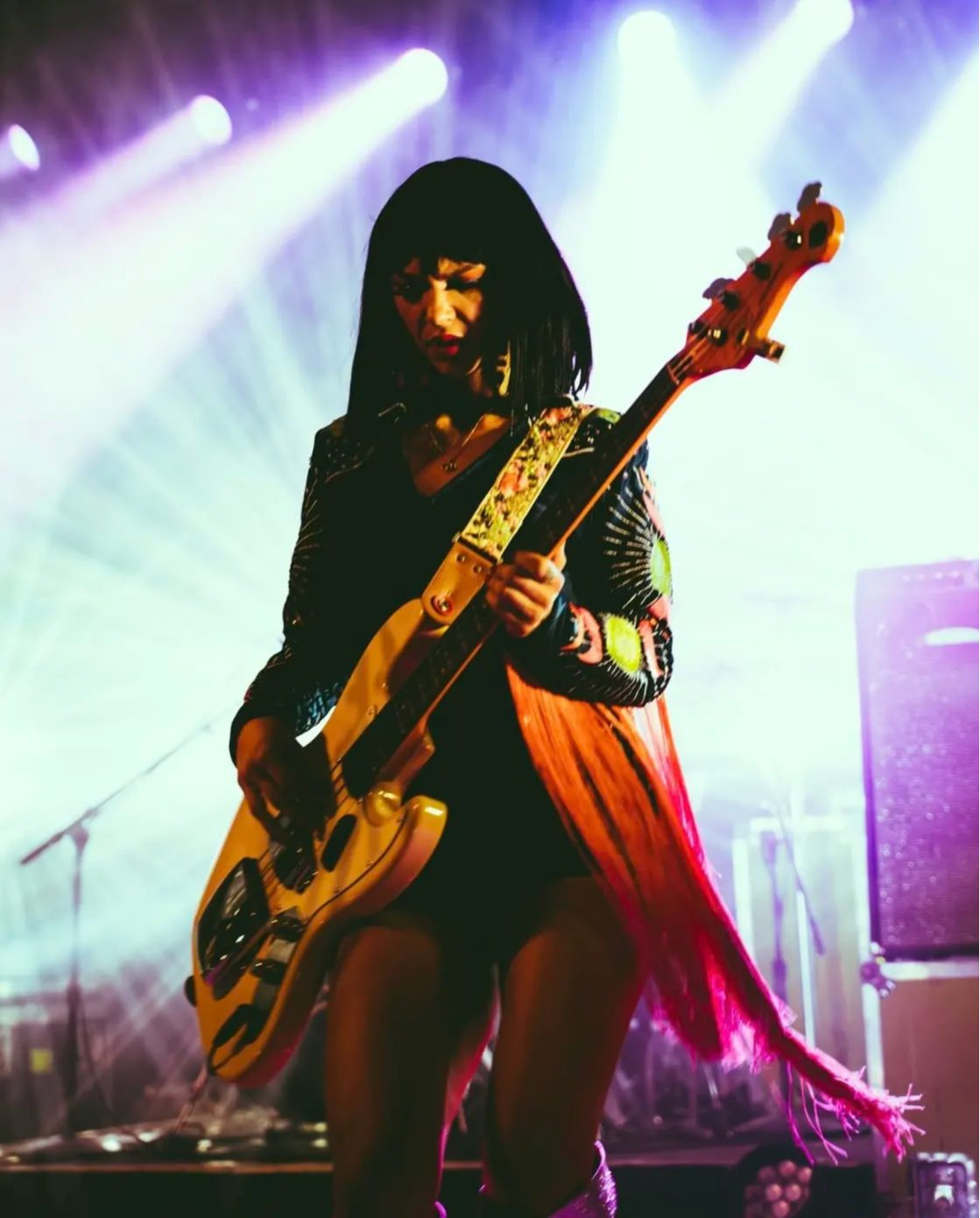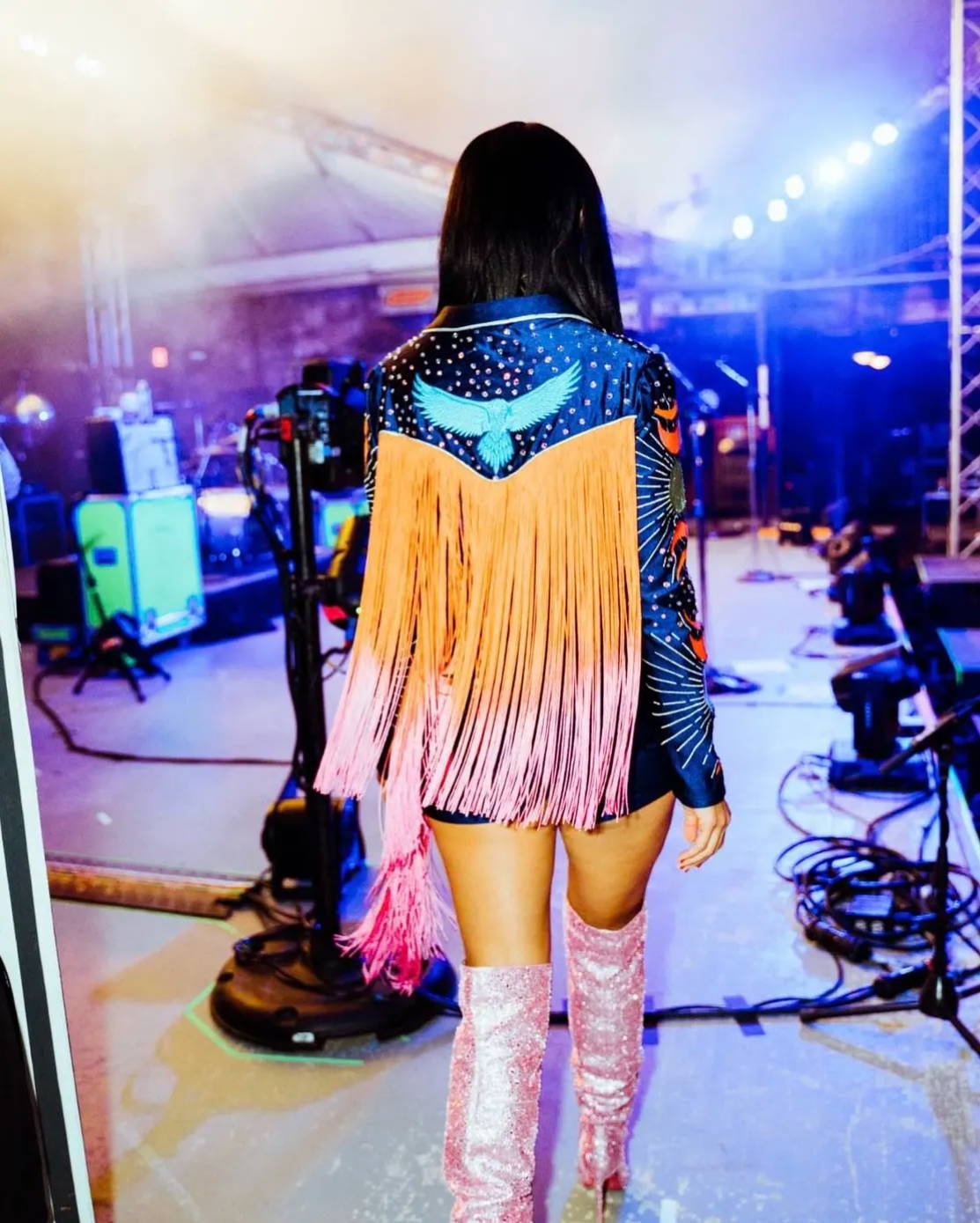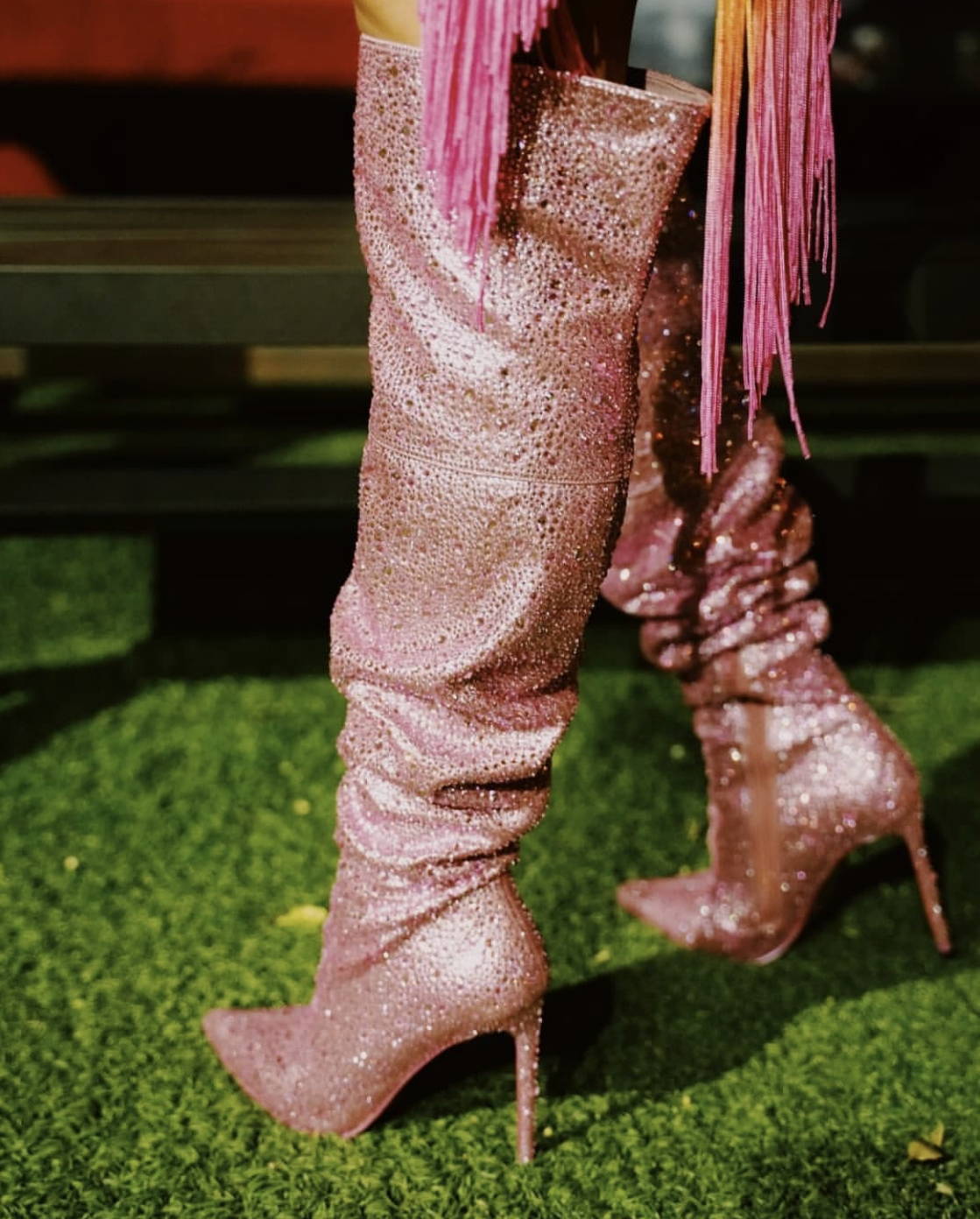 Never one to shy away from a two piece and this outfit really hits all the marks. Created by designer and stylist Heyami who's designs are made to elevate the way you move, think and dress. Also, did we mention it's sequins...
This look giving us David Bowie meets Cher vibes, we're here for it Heyami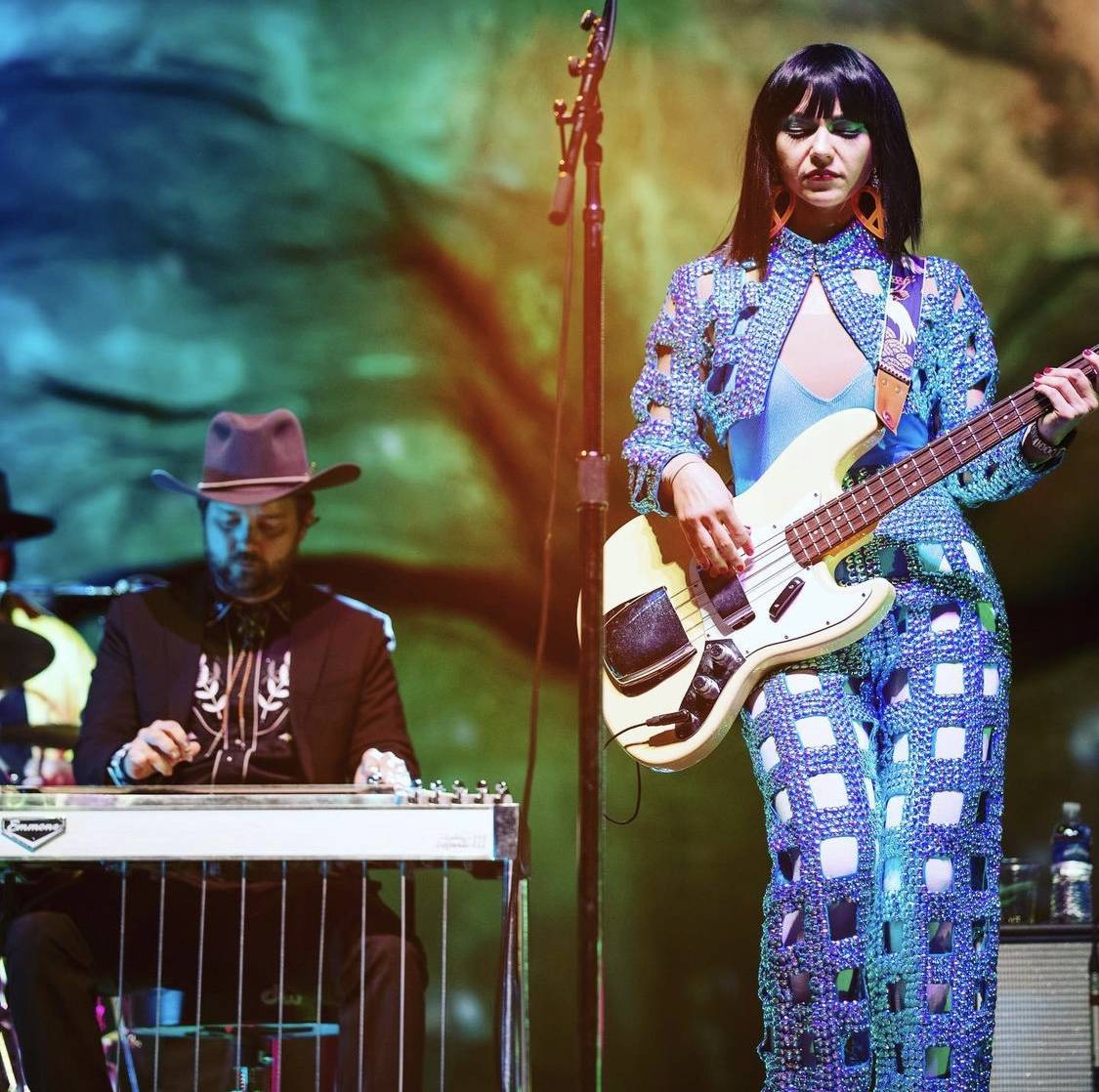 We couldn't pass up an opportunity to work with Laura on an outfit for the Khruangbin 2021 tour. Feeling this years space disco them extravaganza, what better way to showcase with our UV reactive Alien eco print Lycra two piece. With a custom long sleeve top and if you haven't already spotted them (no, you're not dreaming) those are flares.
It's a vintage print of ours and we're not one to waste so once they're gone... they're gone!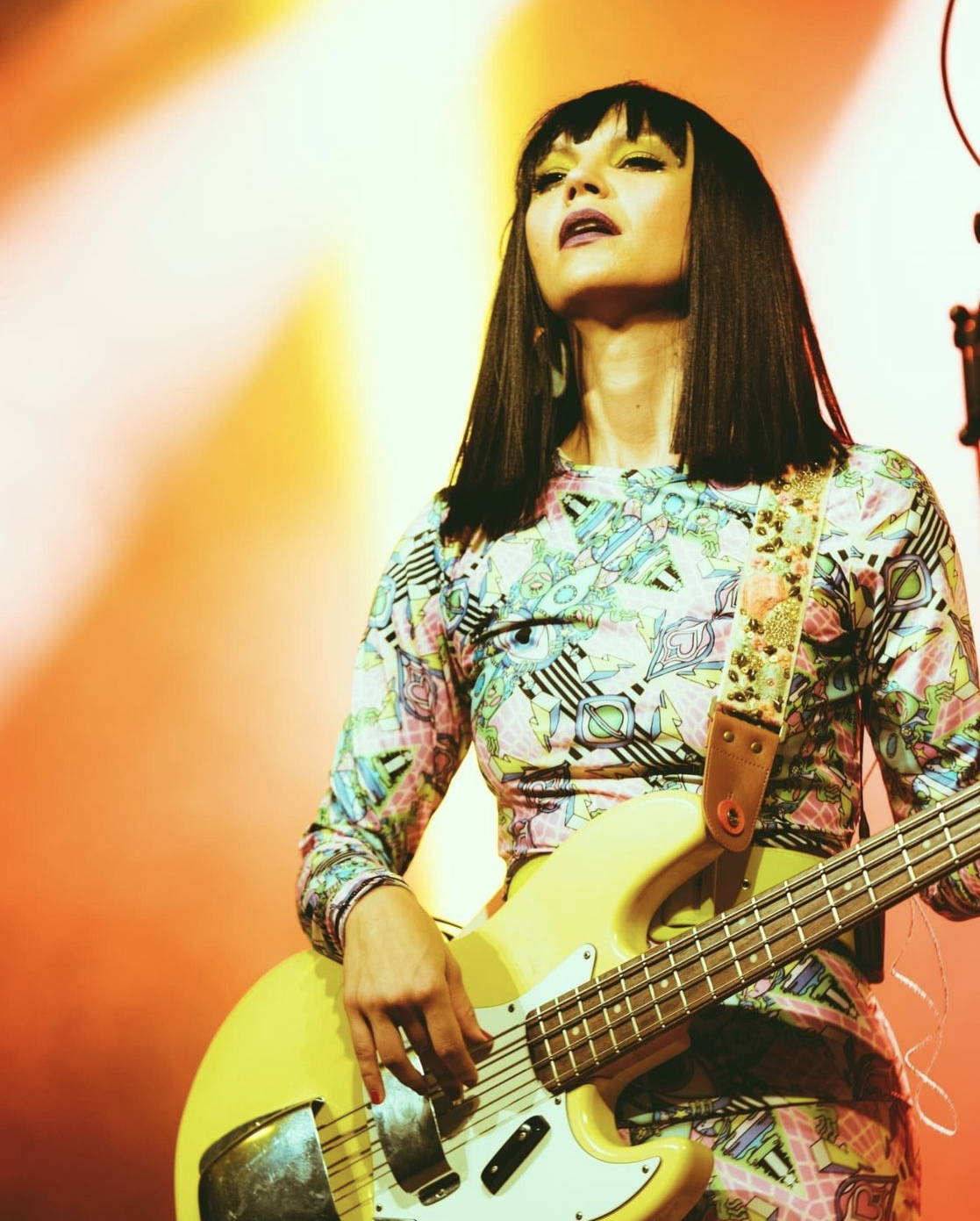 Laura giving future alien space love vibes in a custom long sleeve and flares two piece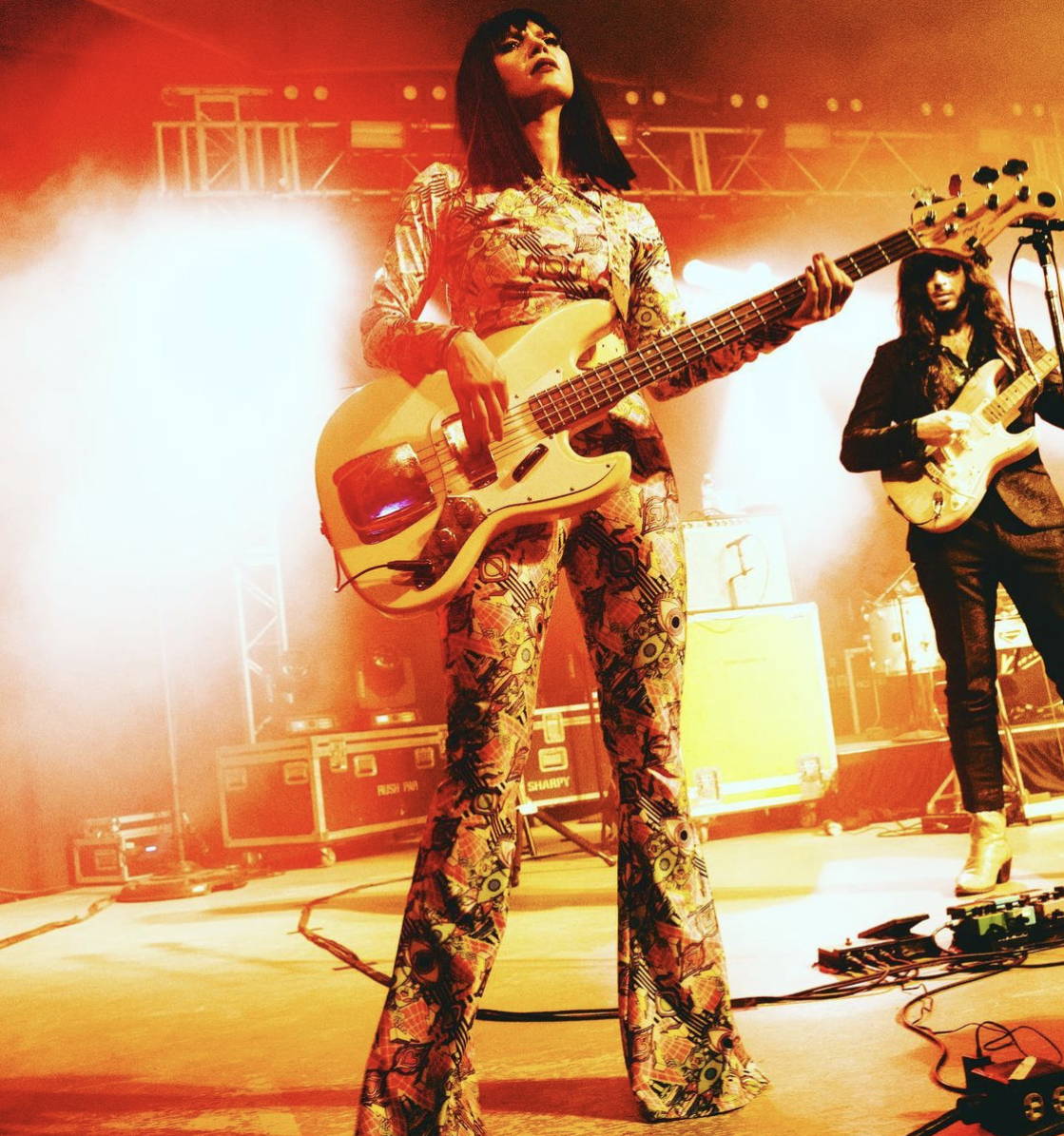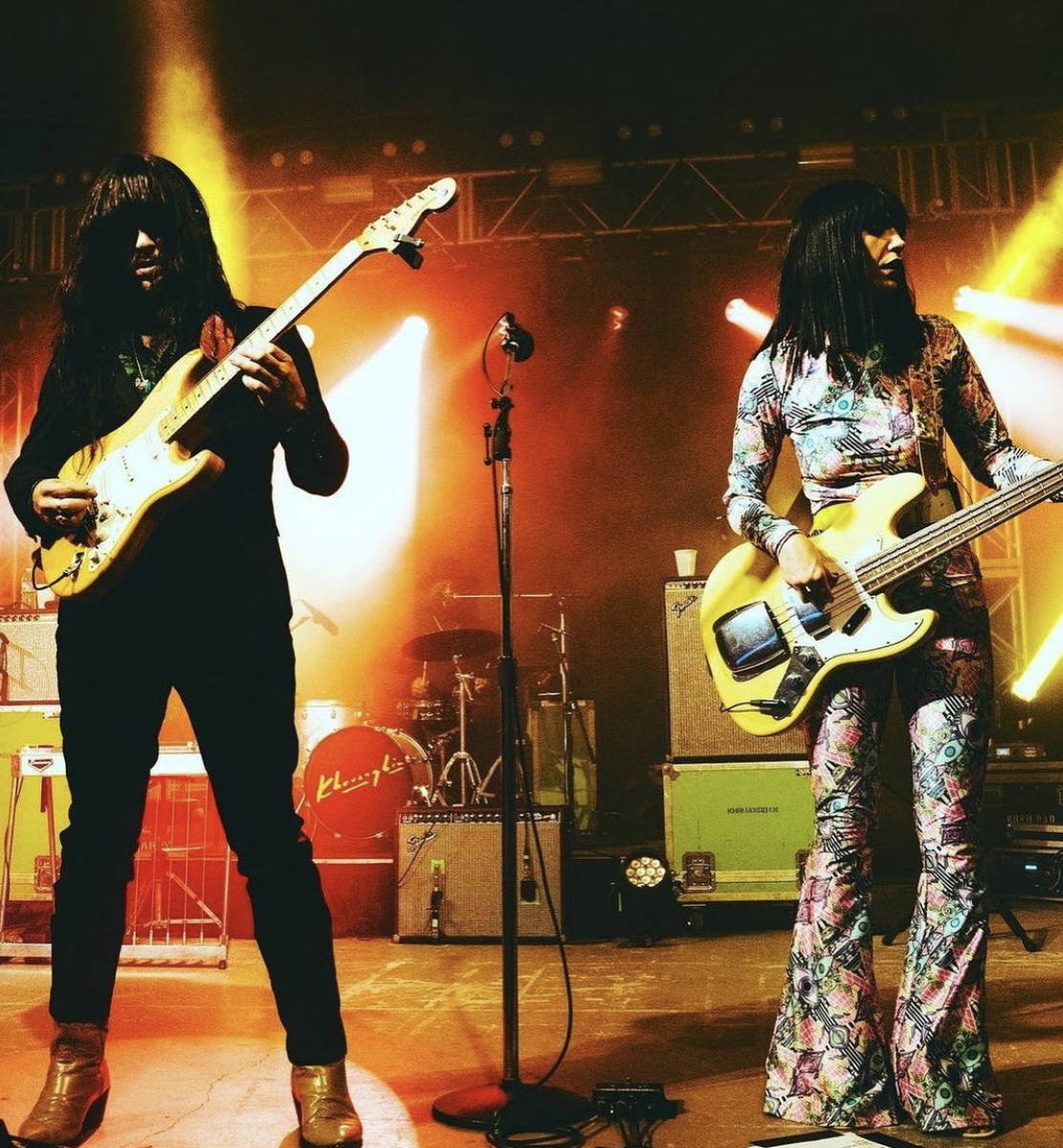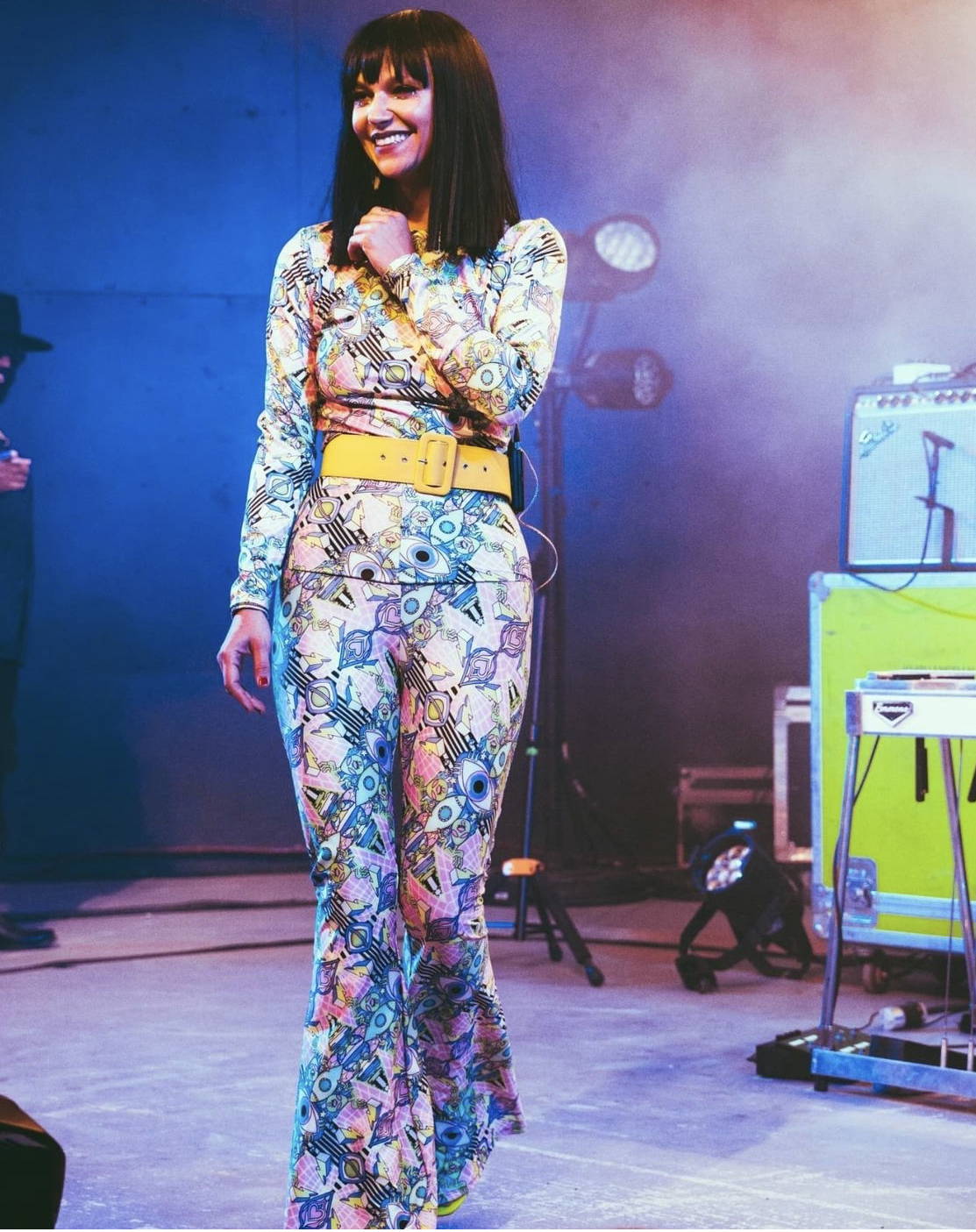 So this is only the beginning of the 2021 tour and we'll keep adding outfits, which was your favourite so far? Let us know in the comments below...now let's get this legend in one of our catsuits... 💖
---