Do I Have A Long Or Short Body?
As long standing veterans of everything Lycra and catsuits, we like to think of ourselves as stretchy onesie experts - and this includes the sizing and proportions.
Specifically how to tell if you have a long or short body.
After asking on our stories "what would stop you buying custom", we were overwhelmed with the response and questions surrounding sizing and long and short bodies.
We wanted to further explain and demonstrate the fit of our standard sizing on different shapes as well as the difference compared with the long and short body lengths that we offer.
In this blog we have loads of helpful information to guide you to your perfect fit.
We talk you through:
How to find out if you have a long or short body
Catsuit comparisons on different heights
3 variables to consider if you want to stick with the standard sizing
Fabric stretch with the Burnt Soul Stretchometer
How to measure yourself properly
Do I Have A Long Or Short Body - How To Tell In Seconds...

Here's a short video which first explains the quick method used to find out how to determine your bodies vertical balance.
Then we compare the standard, long and short body lengths in a backless and a full back catsuit to show you how each fits Hannah, who's 5'2" and Robyn who's 5'9".
| | | |
| --- | --- | --- |
| Measurment | Robyn | Hannah |
| | | |
| Bust (around widest part) | | |
| Waist (around slimmest part) | | |
| Hips (around widest part) | | |
| | | |
| | | |
| | Even though Robyn has a slightly longer body in proportion to her size and is also quite tall - she would still opt for the standard body due to the fit of the catsuits | Hannah has an evenly proportioned torso when she did the hand test but being a lot shorter, she still finds the short body better as it gives more support on the bust |
| | 32" inside seam - wears a standard leg length | 25" inside seam - wears a medium leg as prefers to do a little turn up at the ankle |
Wears a standard body length in order to give her the most support
She never wears a bra
The longer body length also fits her well but has more room in the shoulder straps and therefor not as much support in the bust
She would especially go for the standard body length in the backless as this has the most wiggle room out of the back styles
She Wears a size 10-12 in all catsuits and leggings
She wears the standard leg length in the leggings, catsuits and flares
Hannah also wears a size 10-12 across all catsuit styles and fabrics as she finds this is what works best for her curves and shape
When choosing her body length, Hannah chooses the short body length which offers more support, especially on the backless catsuits when she goes braless

Hannah opts for the

shortest leg length

in the leggings, catsuits and flares

She can wear the standard body length but does get some wrinkling and gaping at the sides and under the bust
3 Things That Will Effect The Length Of A Standard Catsuit

If you're still hesitant to invest in a custom catsuit just yet then there are 3 factors to consider when buying a stock catsuit…
Fabric
Back Style
Size
Fabric - As some of you may know, we use a lot of different fabrics which offer varying amounts of stretch. We usually talk about this in terms of which size to get but this also comes in to play with body length too. For instance, our Siren Fabric, being a 5 on the stretchometer, will offer more length if needed than our Joan in Life Lycra which is a lot tighter.
Back style - If you're particularly long in the body then the backless catsuit is your friend! As the back panel is missing, it offers a lot more stretch up and down.
Size - Between each size, the patterns also increase in length too. Not by a huge amount but if you are worried about the body and don't want to go custom, then this is a factor that can offer you a bit more room. Check out our size chart to see what size you are.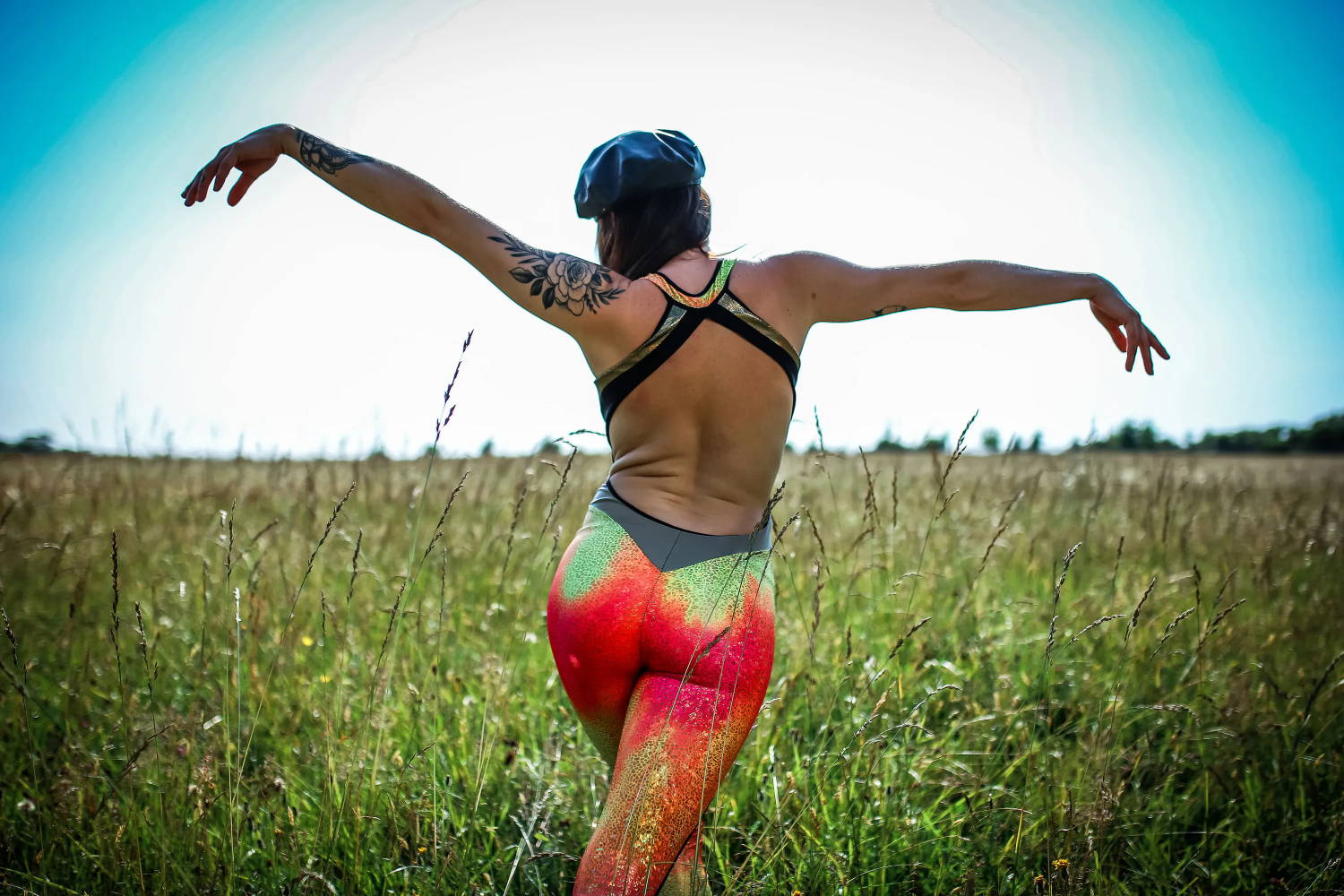 You've probably heard us mentioning our Stretchometer before and have seen it next to all our products to help you get your perfect fit.
The scale goes from 1 = Lowest amount of stretch to 5 = The most amount of stretch.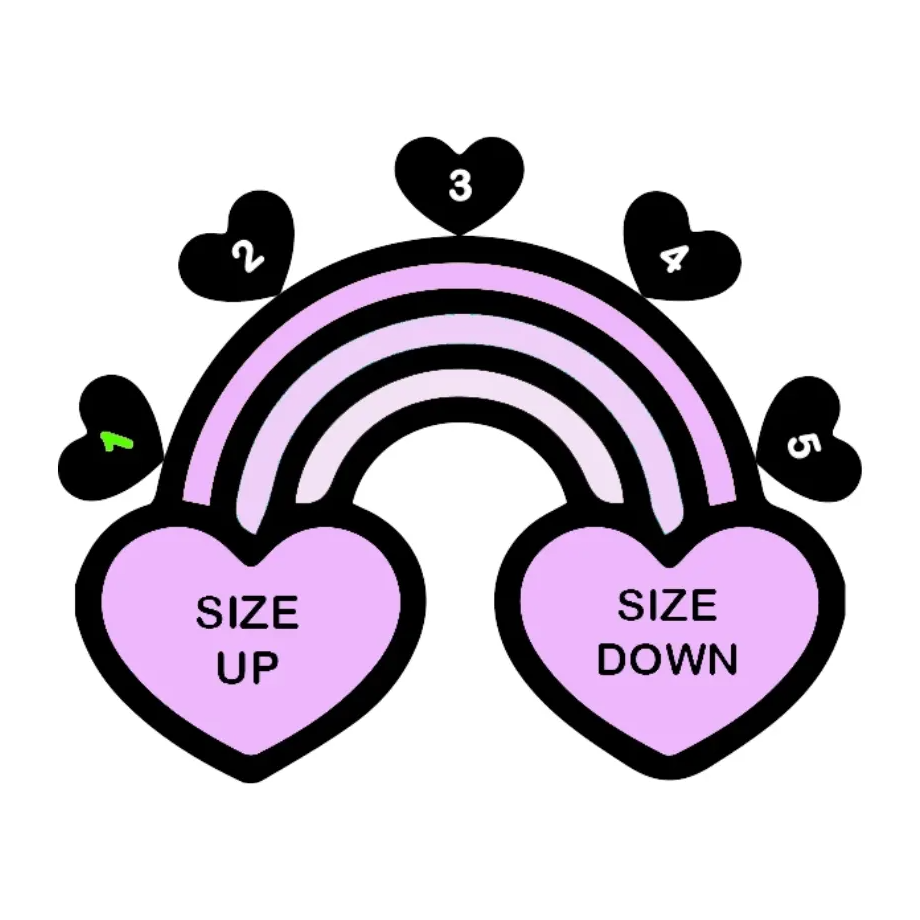 Stretchometer 1 - lest stretch, firm fabric (might want to size up if inbetween sizes)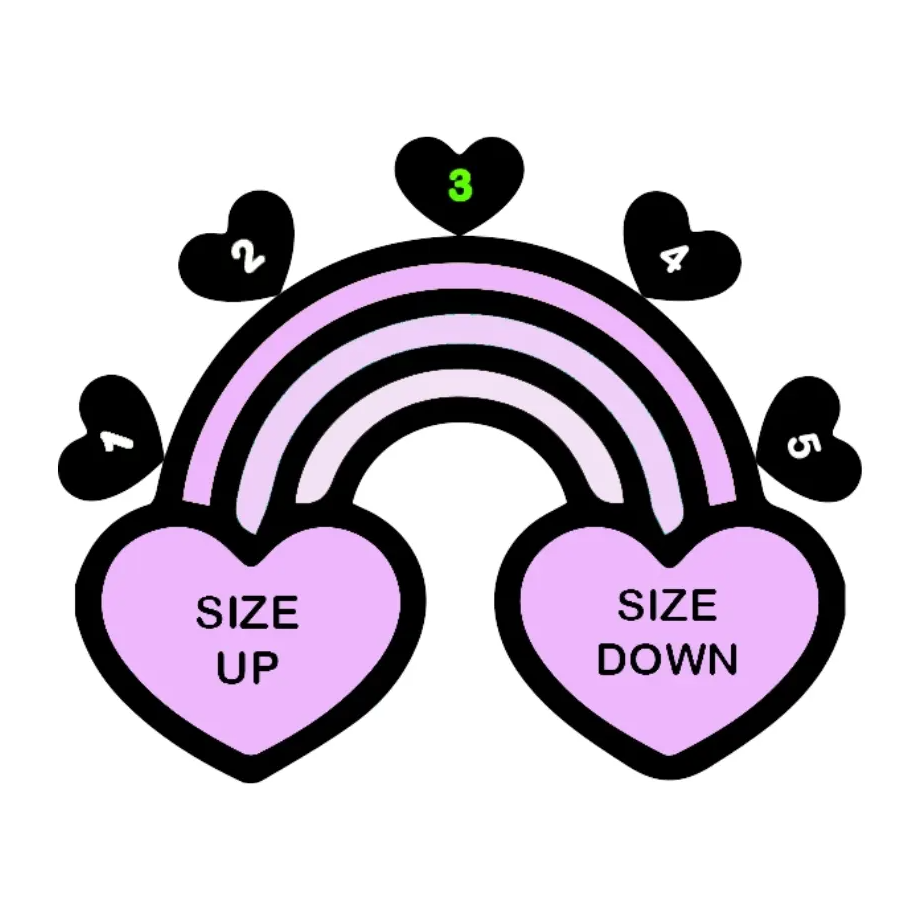 Stretchometer 3 - Good stretch and firm hold (Tends to stay true to the size guide)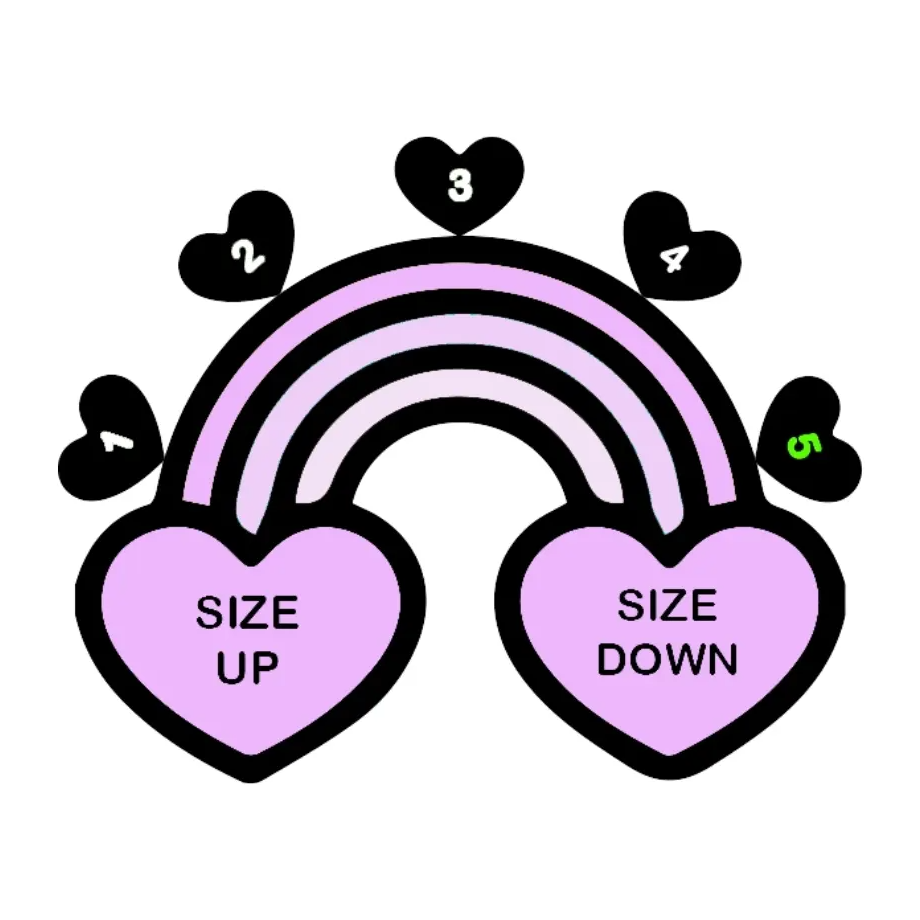 Stretchometer 5 - Softer stretch, very comfy (might want to size down if inbetween sizes)
With fabrics that are a 1 on the Stretchometer, we suggest sizing up if you are between sizes. Simarlaly, you should size down if you're between sizes and going for an item that's 4 or 5 on the Stretchometer.
Top Tip: The stretch fabrics warm to your body heat, relaxing and moulding to your body once on, so even something that requires a wiggle to get on first time won't remain like this.
How To Measure Yourself - The Burnt Soul Way

We know it can be a bit confusing to take your measurements, especially if trying to do it on yourself!
Watch our video on how to take your measurements then refer to our Size Guide to see what you should go for.
Don't forget to consider all the things we've gone through in this post.
Hand hint - if you don't have a measuring tape, you can use string and then measure that against a straight ruler
We hope you found this post helpful but if you have any questions just comment below and we get back to you!
Loved this article? Pin me for later 📍
---