10 Unique Homewares To Make A Statement
Although we're slowly easing out of lockdown, we now have a newly discovered love for our homes and the physical space we spend most of our time in. So this week we're bringing you our teams favourite and most unique home decors to have you house proud and and feeling like and interior decorator superstar.
From hand-crafted Persian rugs to the incredible rainbow tufted mirrors, these statement homeware pieces will add the wow factor to any room!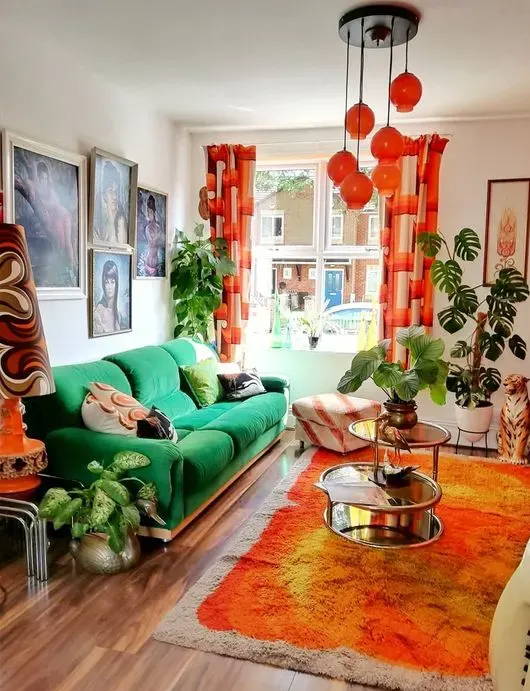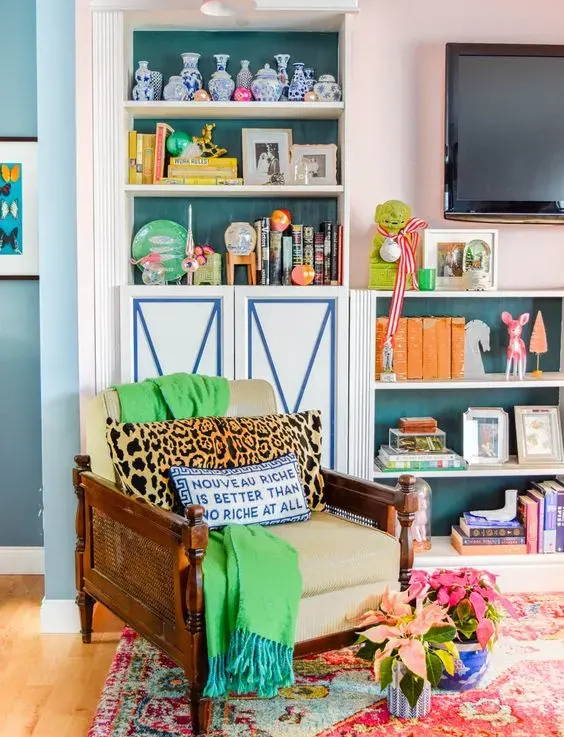 From the moodboard: some interior design inspo to get the creative juices flowing
Fabulous homeware #1 Made For Monday rug mirror
To say we're obsessed with these hand tufted rainbow mirrors would be an understatement. A firm favourite on the home decor moodboard, these incredible pieces have been growing in popularity and there is a long wait for commissions currently!
Check out her instagram below to stay up to date with releases: there's also a 'Good Not Great' section on her site to limit any waste and give every imperfect piece a home.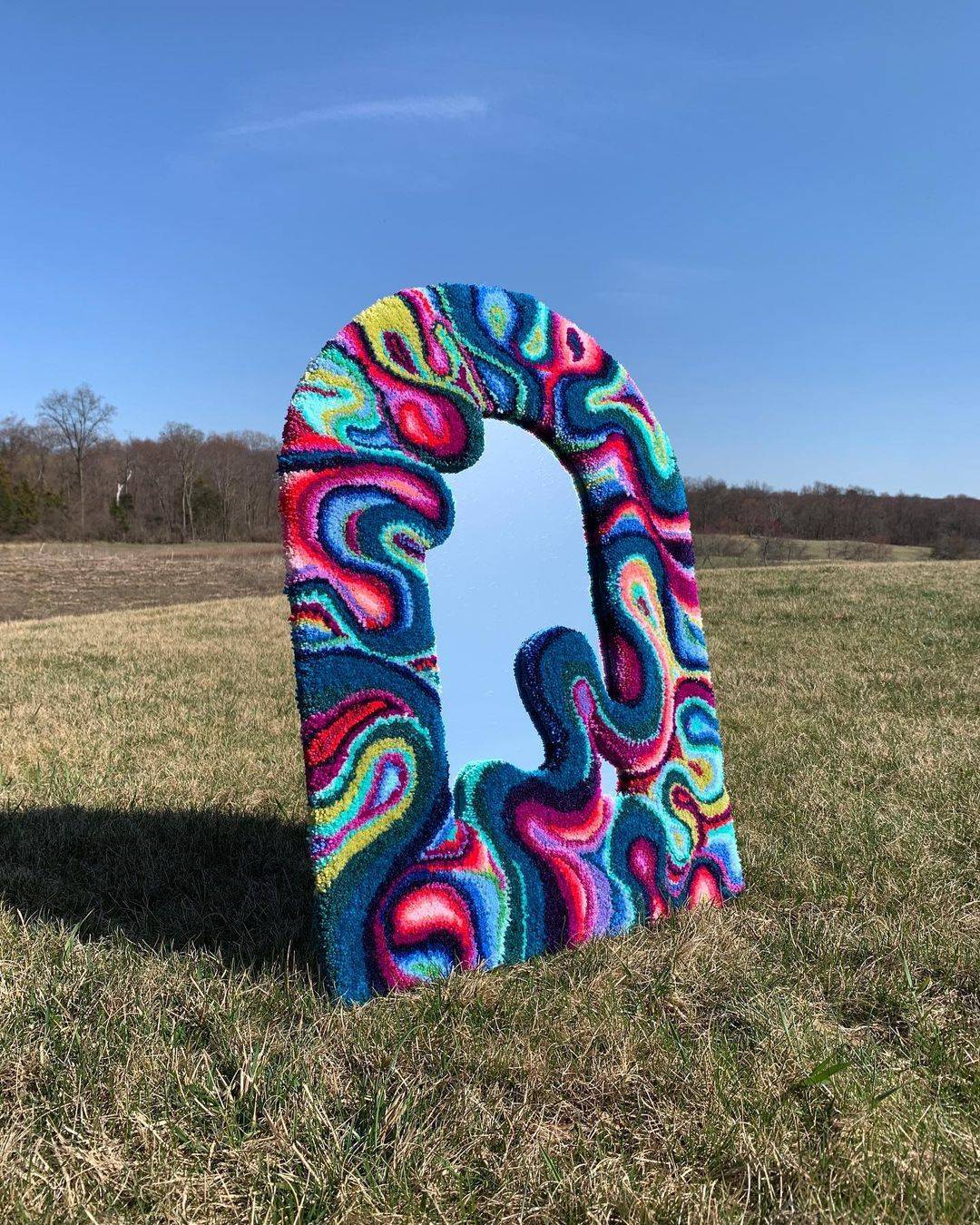 Fabulous homeware #2 Glam Globes
Add a bit of glitz and glam to your drinks party with these incredible disco ball drinks trolley. They offer a variety of colours and brighten up any room...we've been crushing on these for a while and can't wait to get one for the studio, did we mention they're portable?
Fabulous homeware #3 Marcie Kobernus furniture
A lover of all things upcycled, bright, bold and patterned, artist Marcie Kobernus reclaimed old furniture into the most beautiful statement pieces. Marcie also offers up-cycling workshops over on her website where you can learn to thrift flip your own furniture and home decor.
Fabulous homeware #4 The statement animal print chair
We're firm believers that no house is complete without a statement chair or sofa. I personally have the most beautiful zebra print vintage armchair from a western market (thanks to the boyfriend!) and it makes me smile every time I see it.
These animal print numbers can be expensive, so it's a good idea to shop second hand when it comes to furniture...after all whats more sustainable than the things that already exist! In true Burnt Soul style, we favour a leopard print so feast your eyes on these beauties:
Fabulous homeware #5 Bethan Lily knitwear
We discovered this vibrant designer through the Wild Thing & Co. Pop Up and we're so glad we did! These cushion covers are handmade to order by Bethan Lily from her studio in Oxford, limiting waste and celebrating an old craft. We love the colour palettes and theres the option for custom patterns.
Fabulous homeware #6 Wendy Morrison Rugs
On the luxury side of the price range, these rugs are handmade by artisans and are so much more than just a rug, more like a beautiful painting then you can walk on! They can be made to any custom size and are available as runners, tufted rugs, embroideries and hand knotted rugs.
This unique artist hosts limited drops on her Etsy that are super popular and tend to sell out quickly. Check out her instagram for all the lates and info on launches: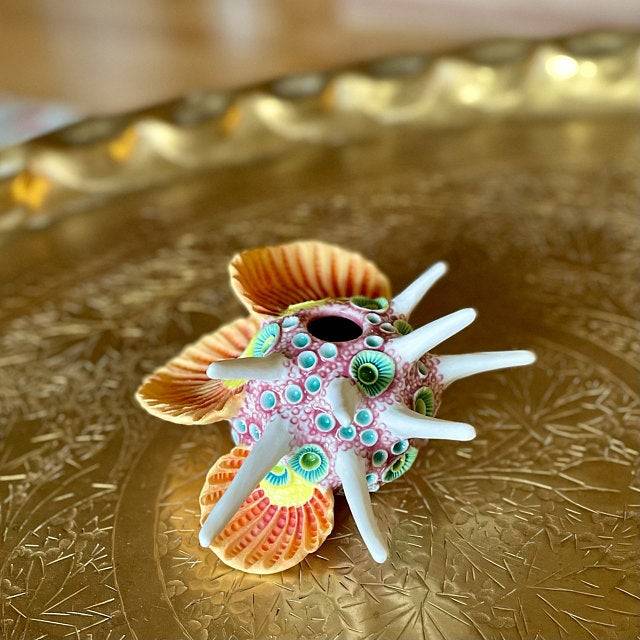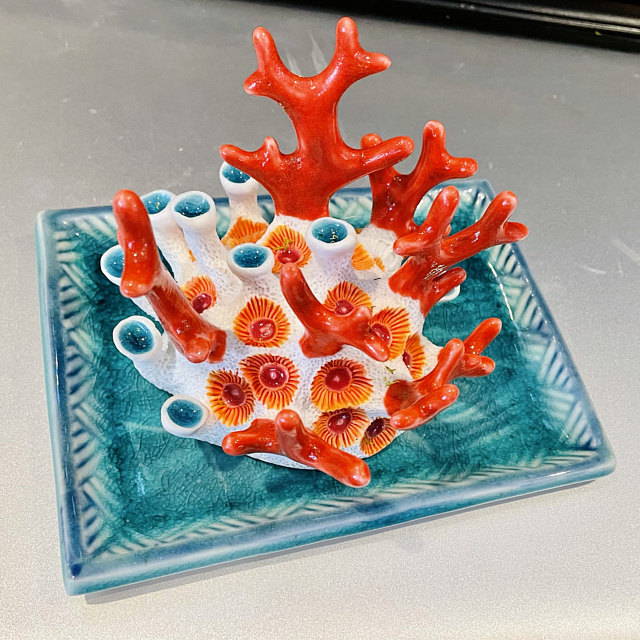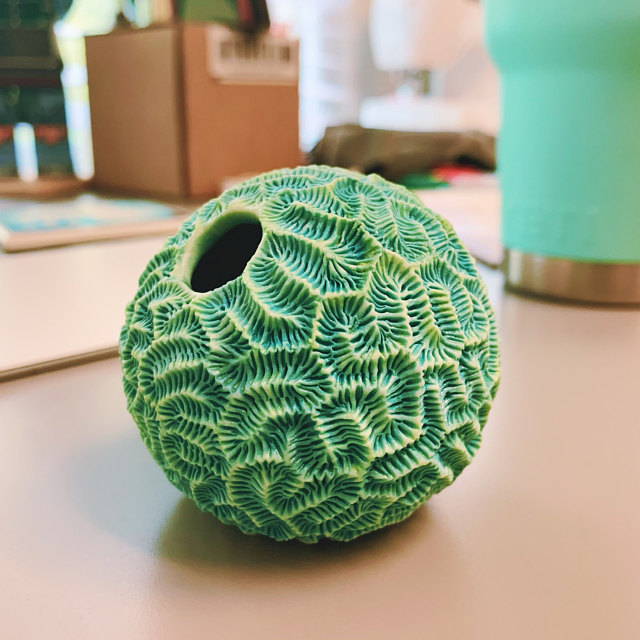 Fabulous homeware #8 Retroverse Vintage candles  
This independent home decor brand specialises in the most beautiful handmade candles and glassware and we're loving their retro colour palette. Our Burnt Soul picks are these pastel candles with complimentary holders.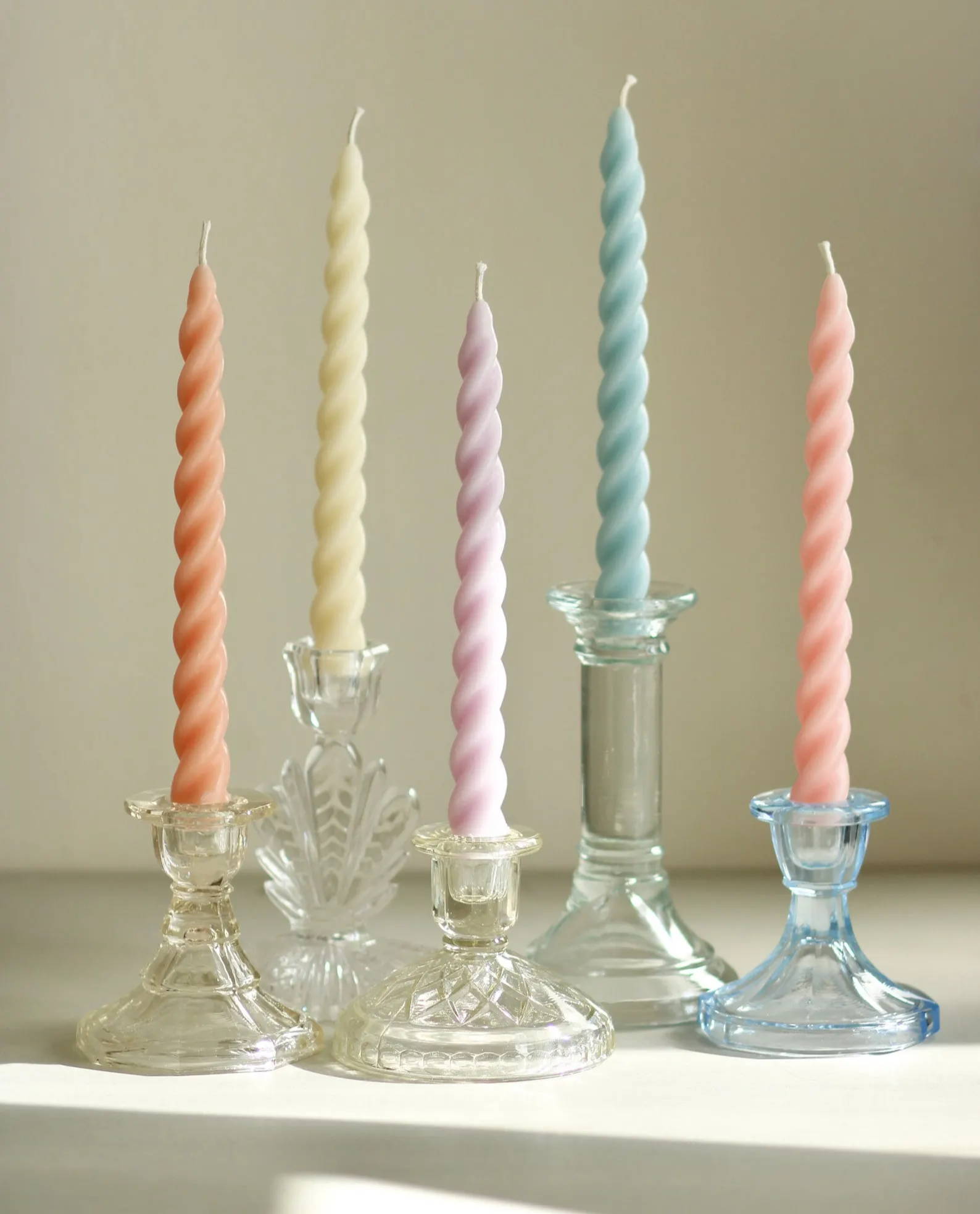 Fabulous homeware #9 Harlie Briggs vases
A recent addition the South London Makers Market and current pop up at Selfridges, Harlie Briggs creates beautiful hand painted vases and pots that celebrate the female form. Each vase is sourced second hand and up-cycled, giving it a new lease to life and making them even more unique.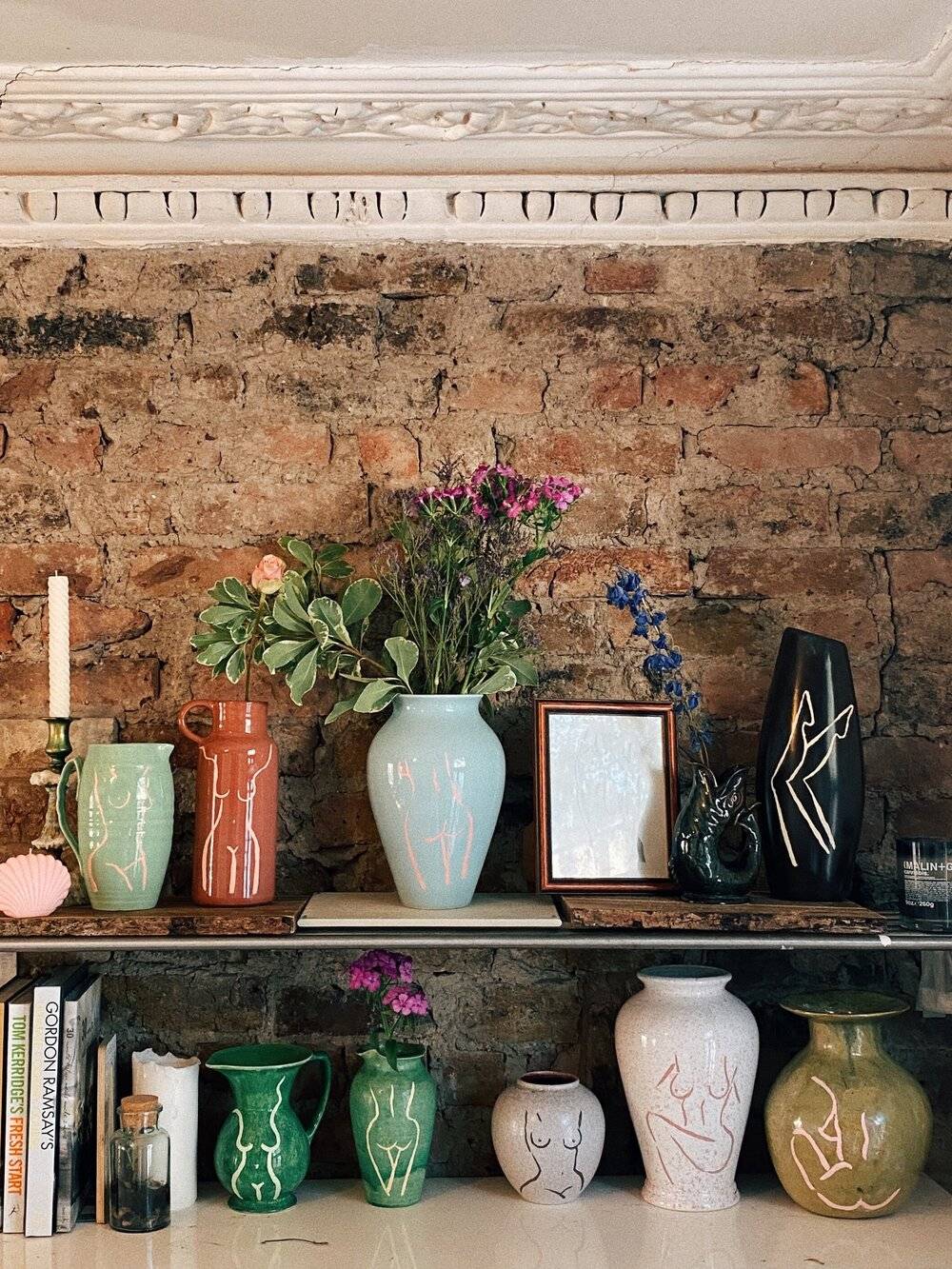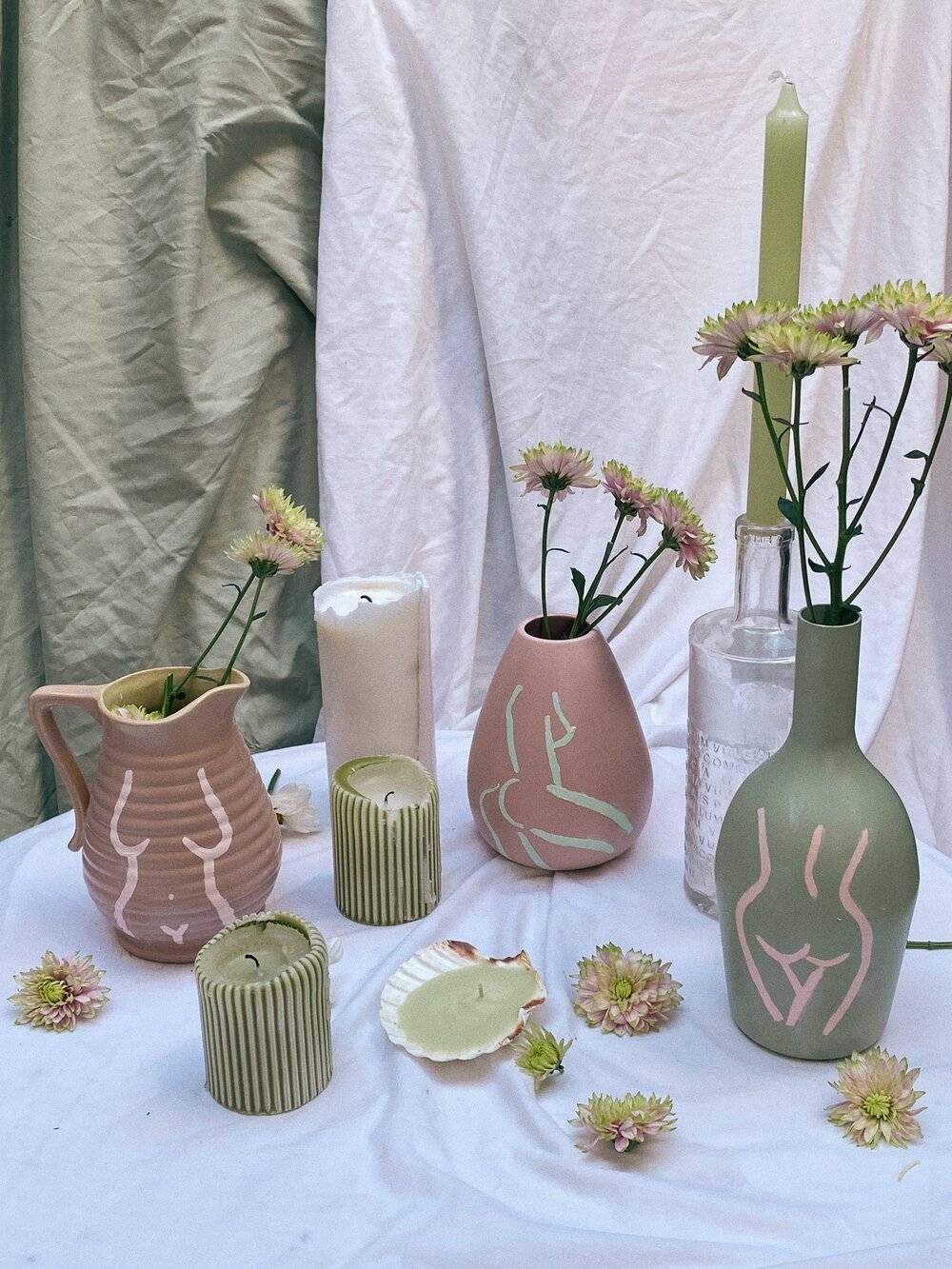 Fabulous homeware #10 Lotta Blobs mirrors
if you spend anytime on instagram (more than we care to admit..) then you will have seen glimpses of these super fun, fabulous mirrors. They're handmade in London by Shantelle, the founder and creator of the small business and are available online or at various Pop Ups and markets.
Bonus artist! Rotganzen Disco Balls
OK so this is more of an installation but we would absolutely love to have one of these artworks in our home! The amazing melting disco balls by artist collection Rotganzen are mesmerising.
Robyn's Pick: An Original Leroy
Currently selling alongside us at the Wild Thing & CO Pop Up, this UK based brand is your go to for all things eye-catching, pop art and as bold as you are. We love these pop culture cushions, handmade in luxury velvet with bold applique.
We'd love to know whats going on from our Burnt Soul's around the globe.
Comment below your favourite and most unique homeware designers and items below 💖
---