SOUL YOGA RETREATS
Feel good from the inside out with Groove Om Yoga x Burnt Soul
We love the soul of Ibiza, and we can't wait to share the magic with you!
We have created a unique retreat of yoga, music, meditation and rituals for a retreat to rejuvenate the body, mind and soul.
Experience the essence of Ibiza by connecting through movement, breath, and dance. Discover a sense of community as we form friendships and explore our inner flow. Join our yoga disco, indulge in dancing wellness, savour healthy and nourishing food, and embrace the spiritual side of Ibiza.
We have exclusive use of a spiritual centre in the peaceful north of Ibiza. It's surrounded by rolling hills and farmland, and it's all about those pure energies. This place is alcohol and drug-free, so it's a clean and conscious environment.
Want to know more? Sign up for our newsletter at the bottom of this page or email us HERE.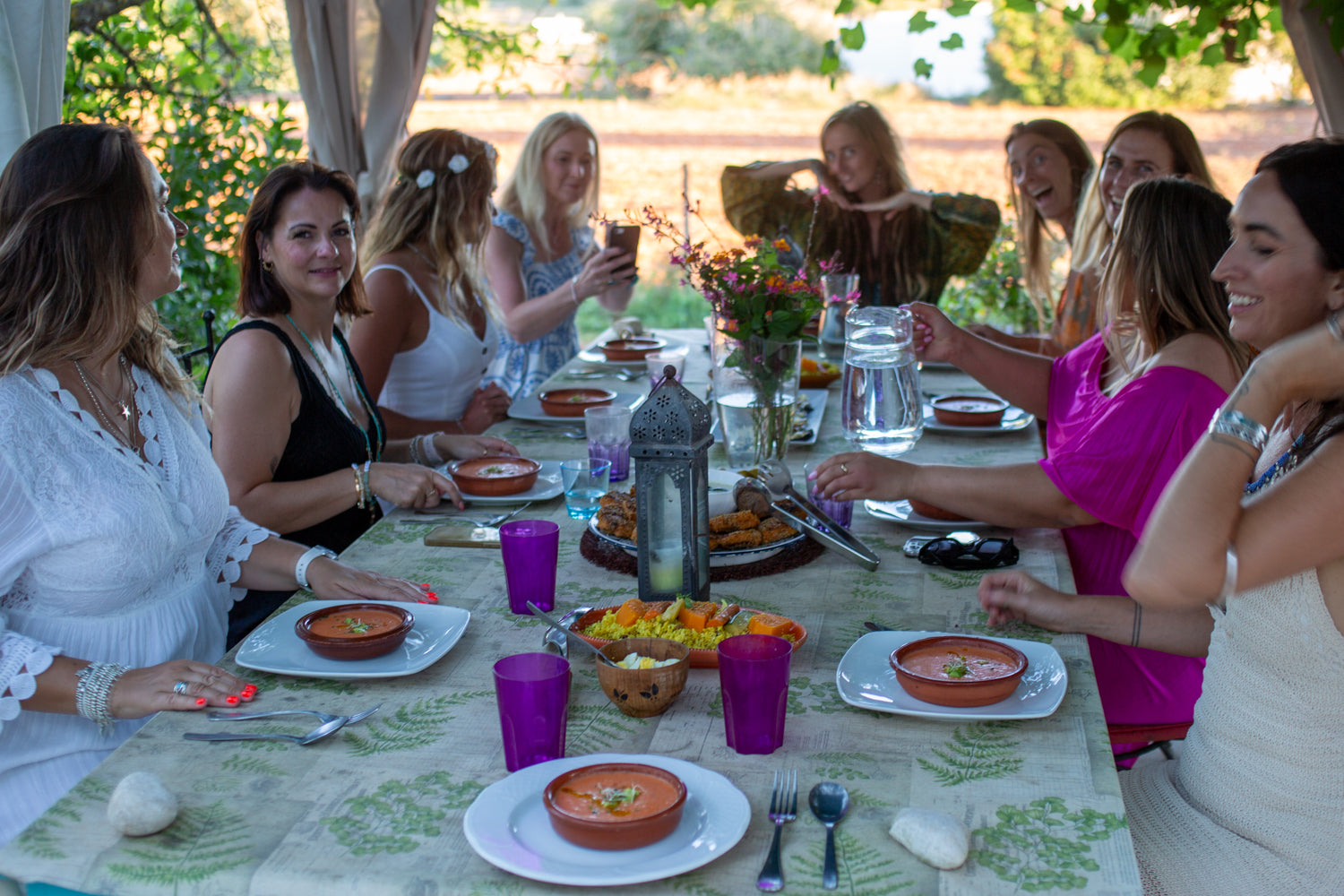 Food
Indulge in mouthwatering meals prepared by our skilled on-site chef, who sources local ingredients for an unforgettable dining experience. Fuel up for your day of discovery with a satisfying brunch provided by the venue. Plus, all of our food options are vegetarian and vegan.
Community
There will be time to relax, read, recharge and check out the famous hippie market. Explore the old Ibiza town, visit the beaches, and hang out together to create lasting memories. We encourage a community spirit and will connect as a healing collective, supporting one another and nurturing ourselves. Come join us and make lifelong friends and unforgettable moments.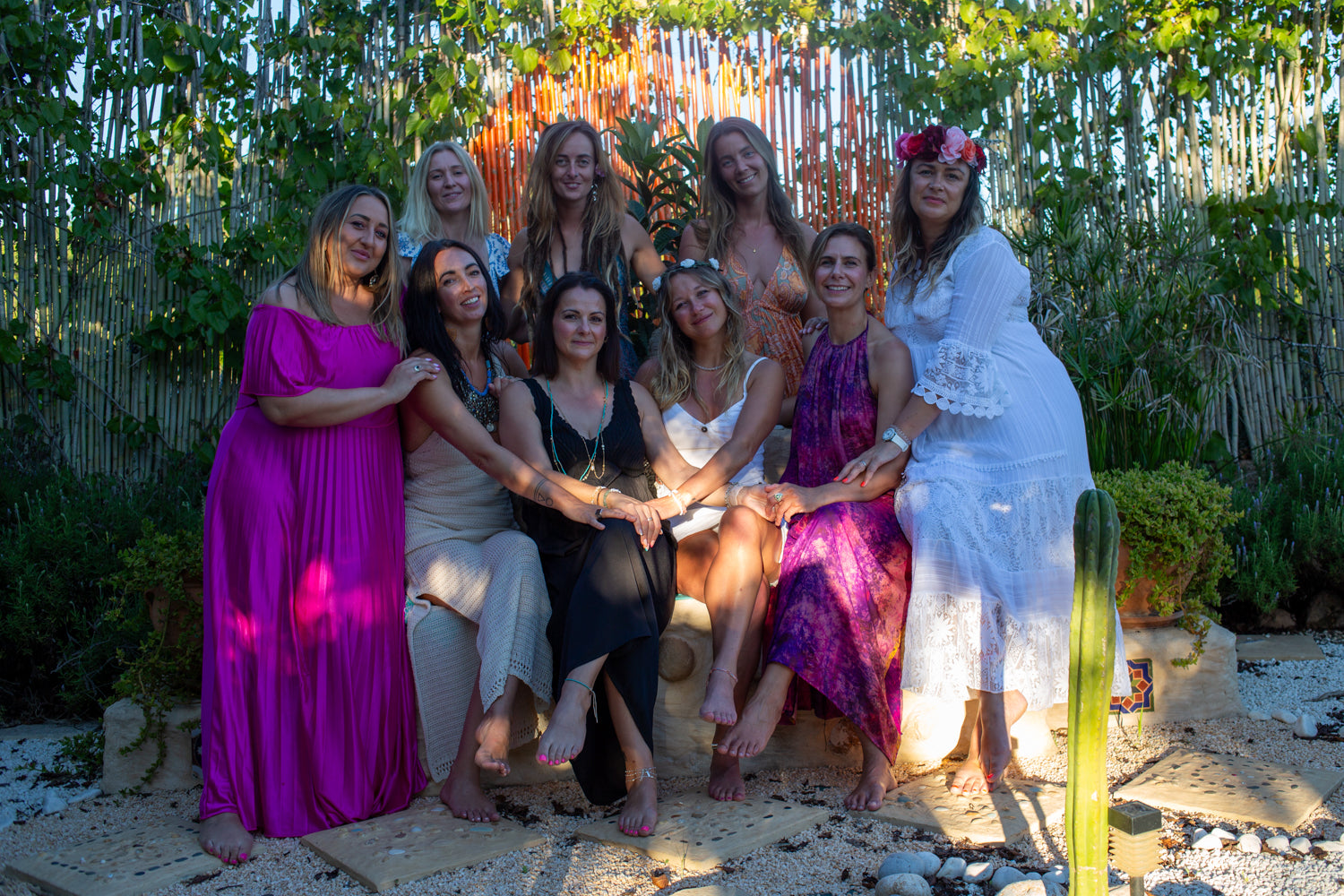 PIP TAVERNA & ROBYN LYTHE
Meet your hosts
Pip is a senior yoga teacher and ritual facilitator, teaching yoga for nearly a decade on the south coast of England, London and Ibiza.
A reformed party girl turned Yogi, her love for house music led her to create this fun and unique event in 2014. Her style is approachable, fun and supportive, with a knack for pitching her sessions at just the right level of challenging... yet always staying playful.
She has been featured as Yoga magazine 'teacher of the month' and has taught at the Om Yoga Show as well as at festivals such Wilderness, Bestival and Secret Garden Party.
Robyn founded Burnt Soul back in 2012 after making some catsuits for her friends to wear to festivals. She used her pattern cutting skills and fabric knowledge to design catsuits that would empower the wearer wearer, whatever shape or size.
Since then she has been dressing the likes of Mel B, Miley Cyrus and Paris Hilton to name a few.
More recently, due to health problems, Robyn has been focused on health and healing and has been a regular at Pip's online classes.
After working on several projects together - the idea of the Soul Yoga Retreat was born. Combined, Pip & Robyn are focused on offering a getaway to rejuvenate the soul and add some sparkle to your step.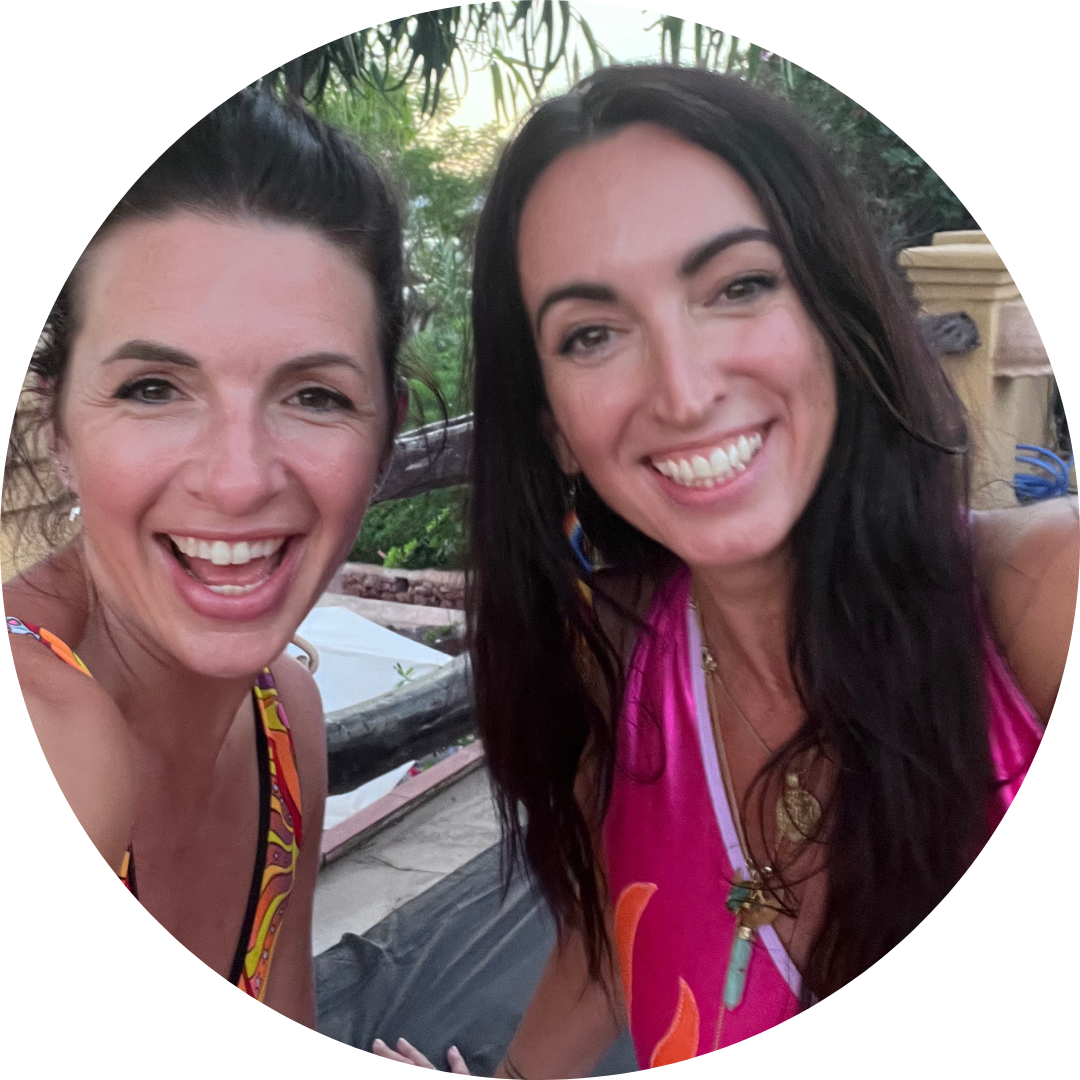 Mind, body & soul (and heart) is fully recharged after returning from this wonderful experience. Thank you Pip for nourishing & restoring us all, a week I'll never forget ❤️

FIFI