Festival Essentials You Don't Want To Forget
If you're wondering who's behind our saucey blog posts, allow me to introduce myself. My name is Jaz, the Burnt Soul social media gyal and I want to admit that I'm a 29 year old festival virgin.
I know, I know you're probably thinking… Sis you haven't even lived. Well I'm a carnival girl at heart and your girl has been booked & busy throughout her 20's, trying to get her degrees!
Anyway the point is, I'm actually popping my festival V card this year and I'm heading off to not one but three festivals, with Glastonbury being the first. Ngl I have no clue what to pack & I'm kind of bricking it, in an excited, over stimulated kid like way.
So I've been frantically searching online, and other than the obvious checklists that tell you to pack an airbed and a toothbrush, there wasn't a lot out there. So this blog post is all about festival essentials that you don't want to forget.
Festival Essential #1: Waterproof Lanyard for your Phone
A big part of festivals is serving LOOKS! But those same looks will come with zero pockets and even if you do have pockets, it's a huge risk to put your phone there. I mean… you don't want your phone to slip out and fall into the portaloo, or lose it in the middle of a field full of thousands of people.
We're not looking to have panic attacks over losing our phones, so I suggest you opt for a waterproof lanyard. Best thing about it is not only will it be within eyesight, but because it hangs around your neck, it'll be easily accessible.
It can't be any more easier to whip out your phone and capture moments for socials or just record your bestie doing something dumb.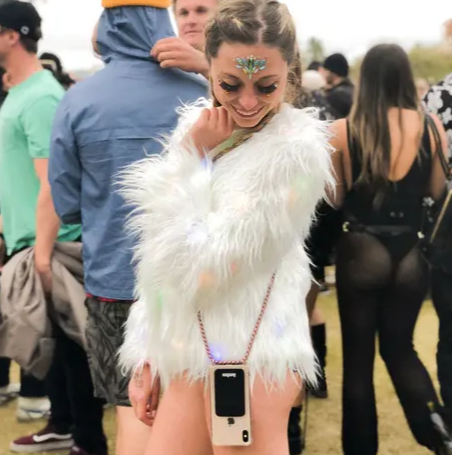 Festival go-er rocking the lanyard phone case
Festival Essential #2: Head Torch
One of the things that kept coming up a lot was at a festival it can get really dark at night and, knowing me, I'd get lost.
I can't even follow google maps half the time, so one thing I'm going to make sure of is that I have a head torch for the guide rope gauntlette.
But why not just a normal torch, you say? Well huns, all I'm saying is... you don't want to be like Bridget Jones at Glastonbury and end up in someone else's tent, unless you plan to of course… 'wink, wink'.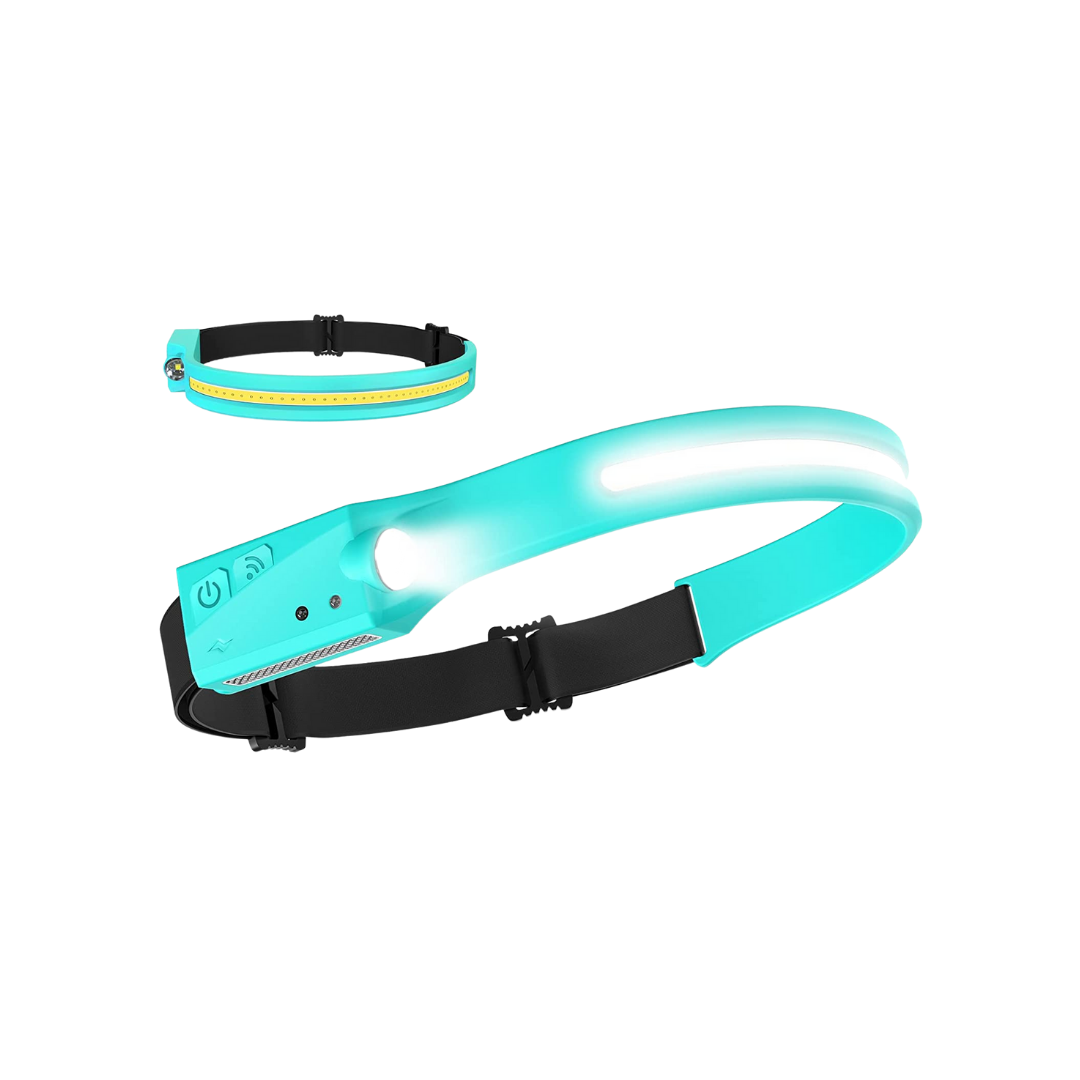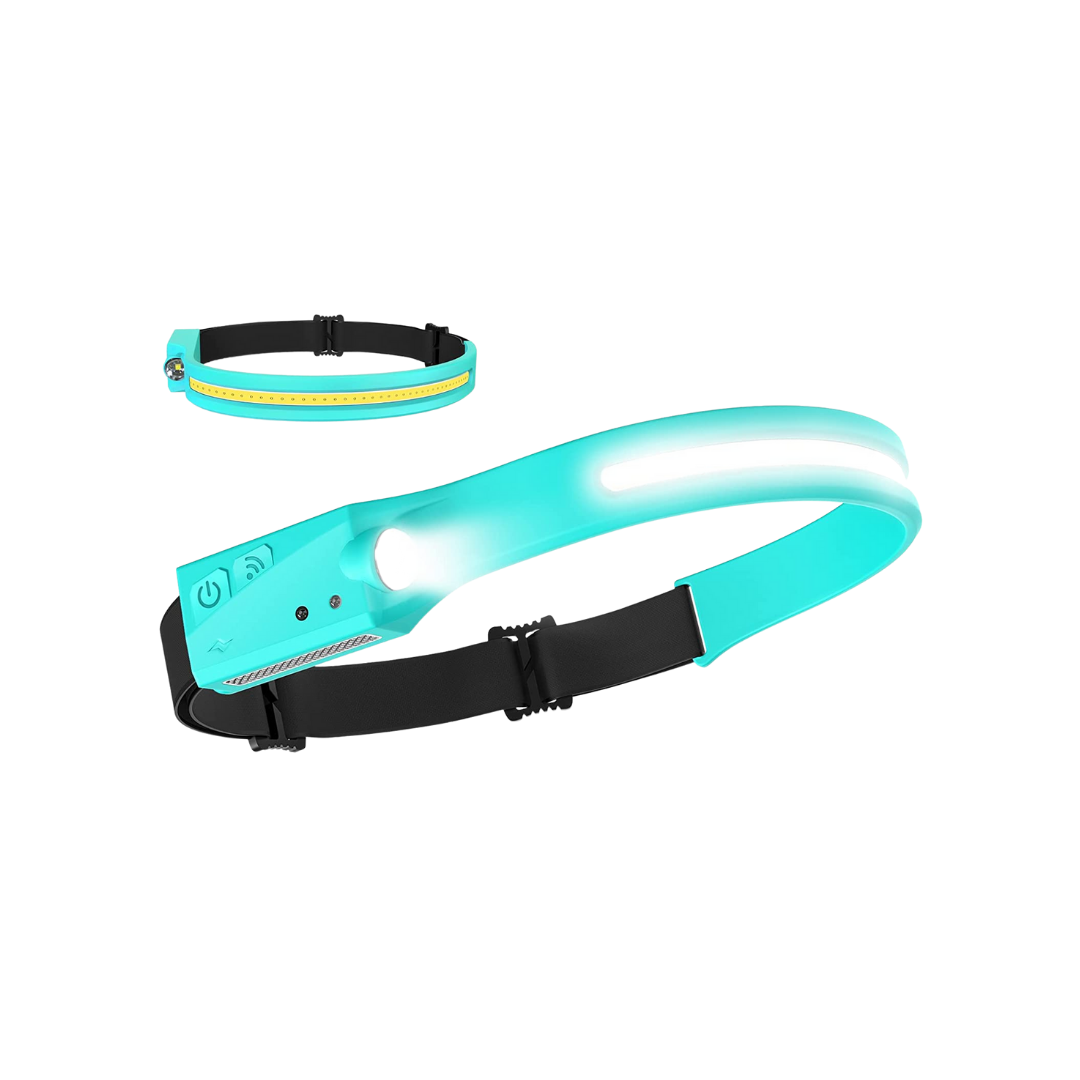 Festival Essential #9: A Catsuit Obvs
It goes without saying that a Catsuit will always be a festival essential for me and many others. Not only does it make you feel like a total badass power ranger in one, but there are many benefits to wearing a catsuit to a festival:
They're

quick drying

- the quickest actually, before I've managed to scrub off the night before they're sure to be dry and ready to roll out once again.

It is a stand alone statement piece

honey - you don't have to think or worry about what outfit to put together or what can make your outfit that little bit extra, all I need to do is slip on some boots and I'll be good to go.

Easily found

- I'm the kind of person to wander off & lose myself in music but that comes along with losing my friends too, when I'm wearing a Burnt Soul catsuit they'll be able to find me like a needle in a haystack, no need for a leash 😉.

Instantly become part of a special club only us Burnt Souls know about
So lads, that's it, thank you for reading my top festival essentials that you don't want to forget.
This might not be a checklist that tells you all the obvious things you need to bring, but it's a festival essentials guide for things you probably didn't even think about. I guarantee it will make your life a lot easier, at any festival.
And Oh If you've ever been curious about 'How to Pee in a Catsuit' then I suggest you check out my latest blog. Happy prepping and hopefully I meet some of your lovely faces at Glasto too.
Stay blessed,
Jaz xx
---