You've probably heard us mentioning our Stretchometer before or seen the icons below on a product page somewhere.
As we offer lots of different fabrics in exactly the same cuts, it can sometimes be a shock when you try your fave pair of leggings on in a different fabric to find they don't fit you like you were expecting.
To help you get your perfect fit we came up with our Stretchometer scale with 1 being the lowest amount of stretch (therefor the firmest and most contouring) and 5 being the most amount of stretch.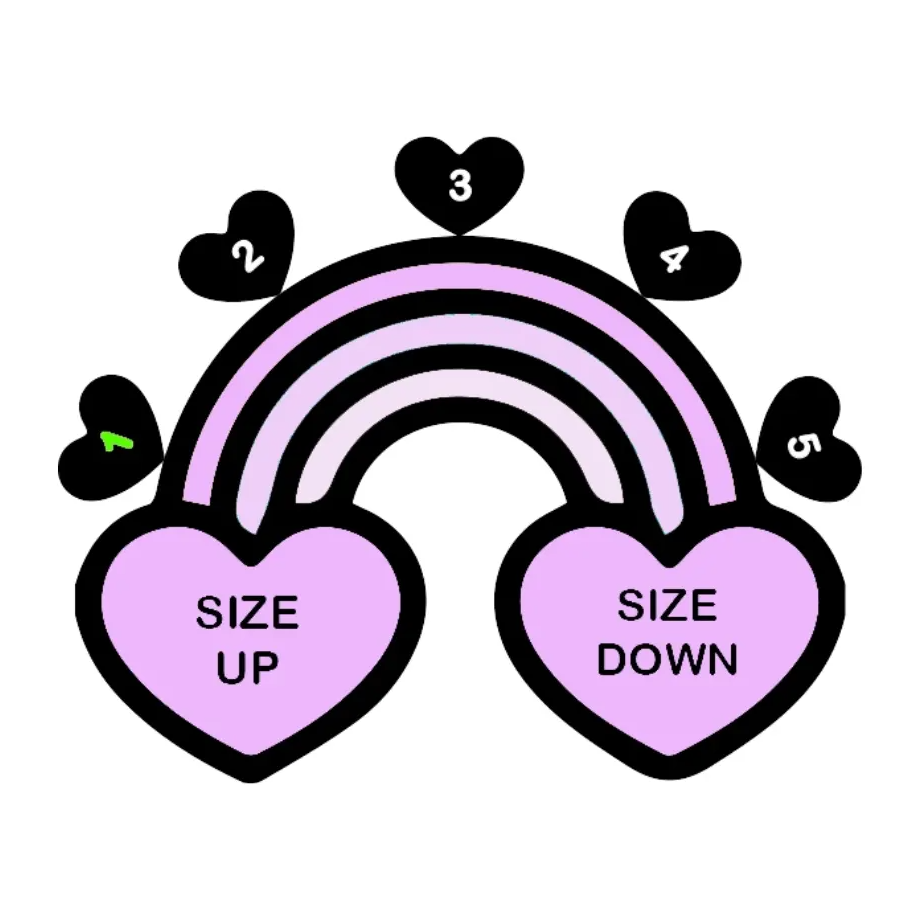 Firm Hold
Contouring
Wiggle to first get on and off
May need to size up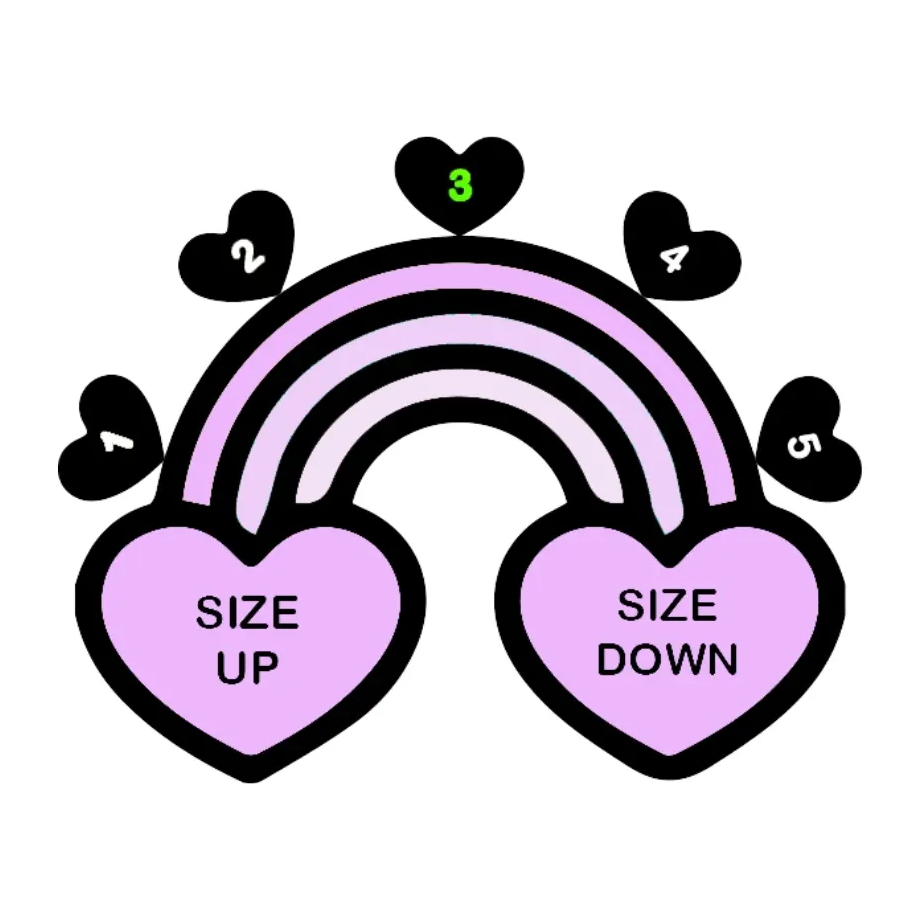 Firm hold with maximum flexibility
Great coverage
True to size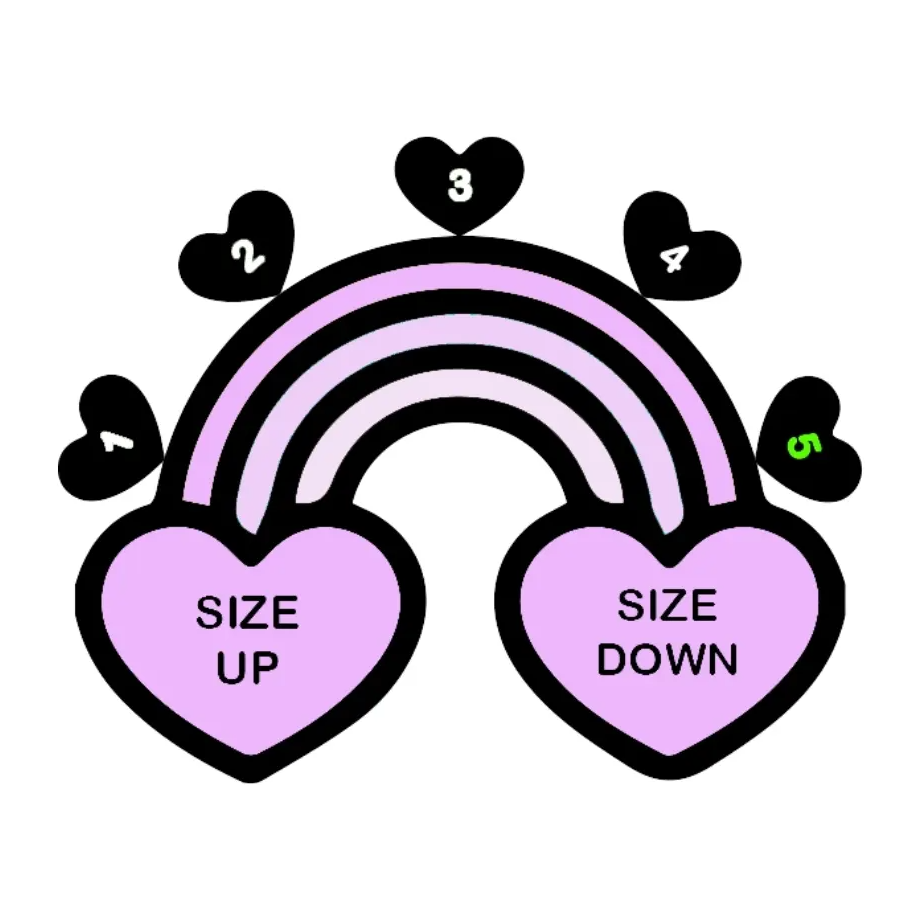 Maximum stretch
Softer feel
May need to size down
Easy to get on and off
Here's a video to show you just how much more stretch there is in out Techno stretch (bottom) compared to our Life Lycra (top).
As you can see, the Techno fabric has lots more give which means the fit will be less firm but offer more flexibility.
Over time the Life Lycra will use your body heat to mold to your shape more and it will be easier to get them on and off compared to the first time you try them.
Leggings Are Different To Catsuits
Due to the doubled over waistband on the leggings - it does mean that the tightness increases even more compared to the catsuits.
If you're a size 10-12 in a catsuit that's made in a stretch 5 fabric then more than likely, you will be a 12-14 in leggings with a stretchometer of 1.
"Don't assume that you'll be the same size in leggings compared to an old catsuit you have"
The Snake Holo Foils Are Even Tighter
When it comes to these holographic hunnies, we do suggest to size up. Especially in our smaller sizes and especially in the leggings.
The larger areas of foil restrict the fabric from stretching as much as normal. So even thought they're on a base that has a stretchometer of 3, they act like a 1. Infact, if we could give these a -1 we probably would!
Don't Be Scared To Wiggle Into Your Burnt Soul
Don't be scared to give your pieces a wiggle to get on - especially the leggings. We reinforce the stress seams on the leggings for this very reason.
The doubled over waistband of the leggings can be a shock when you first pull them as they feel different to the catsuits. Once on, the fabric warms up with your body heat and moulds to your shape - making them easier to get on and off.
More Info On Fit & Fabrics
These pages below may help.
Feel free to email us at joinus@burntsoul.com if you need any more help with your order!