We're big on sustainability here at Burnt Soul and using recycled fabrics is one way we reduce the impact we have on the planet. See our sustainability ethos to find more.
Here we take a look at how the recycled fabrics we use are made and what the benefits of using these regenerated yarns are. We also take a look at the properties of the recycled Lycra fabrics we use in our active wear and party wear.
DID YOU KNOW: One million plastic bottles per minute are sold around the globe and only 9% of those recycled?
What are the benefits of using recycled fabrics?
The biggest benefit to using recycled fabrics is that we are reusing waste plastic and nylon waste due for landfill or, even worse, our seas.
It also uses considerably less energy, natural recourses and water compared to virgin polyester and Nylon fabric and produces less C02 in the production process.


How is recycled rPET fabric made?
rPET stands for recycled polyethylene terephthalate. PET, in its original form, is used for plastic bottles and food containers, while rPET can be made into anything from blankets, insulation, car parts, shoes and more.
Once the plastic bottles have been sorted, they are minced into plastic flakes, pressed into pellets and then melted and spun into polyester yarn. It's then mixed with Lycra (to give it the stretch) and knitted into fabric. Once it's on a roll, the fabric is fantastic for printing on as it keeps hold of dye really well.
4 steps to ensure your plastic bottles are recycled properly - via Recycle Now
Replace lids and tops. If they stay on the container they will get recycled
Squash bottles to save space
Empty and rinse bottles. Left over foods or liquids can contaminate other recyclables and if bottles contain liquid they may not be recycled as deemed too heavy by the automated sorting process. Liquid can also damage the machinery
Leave on labels - these will be removed in the process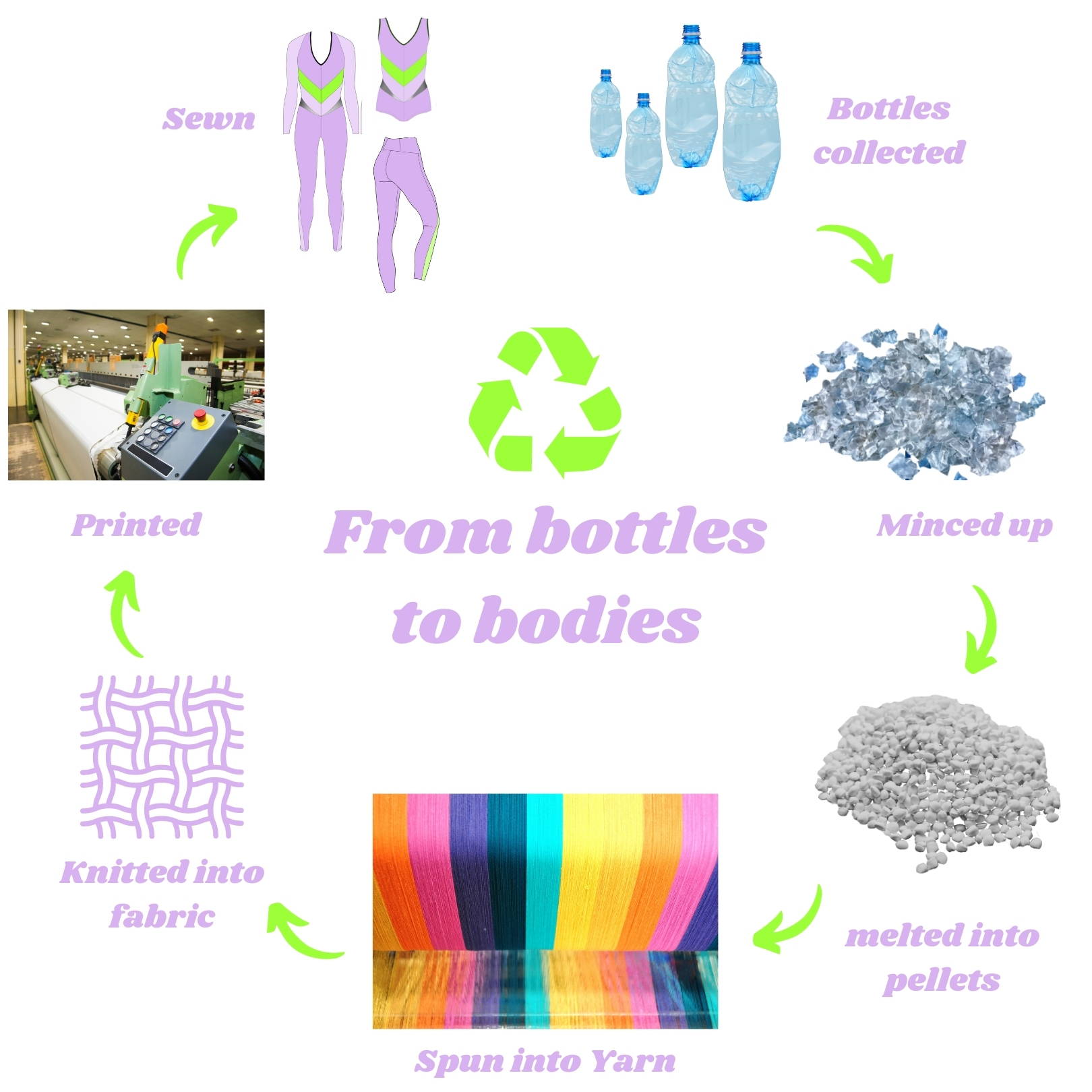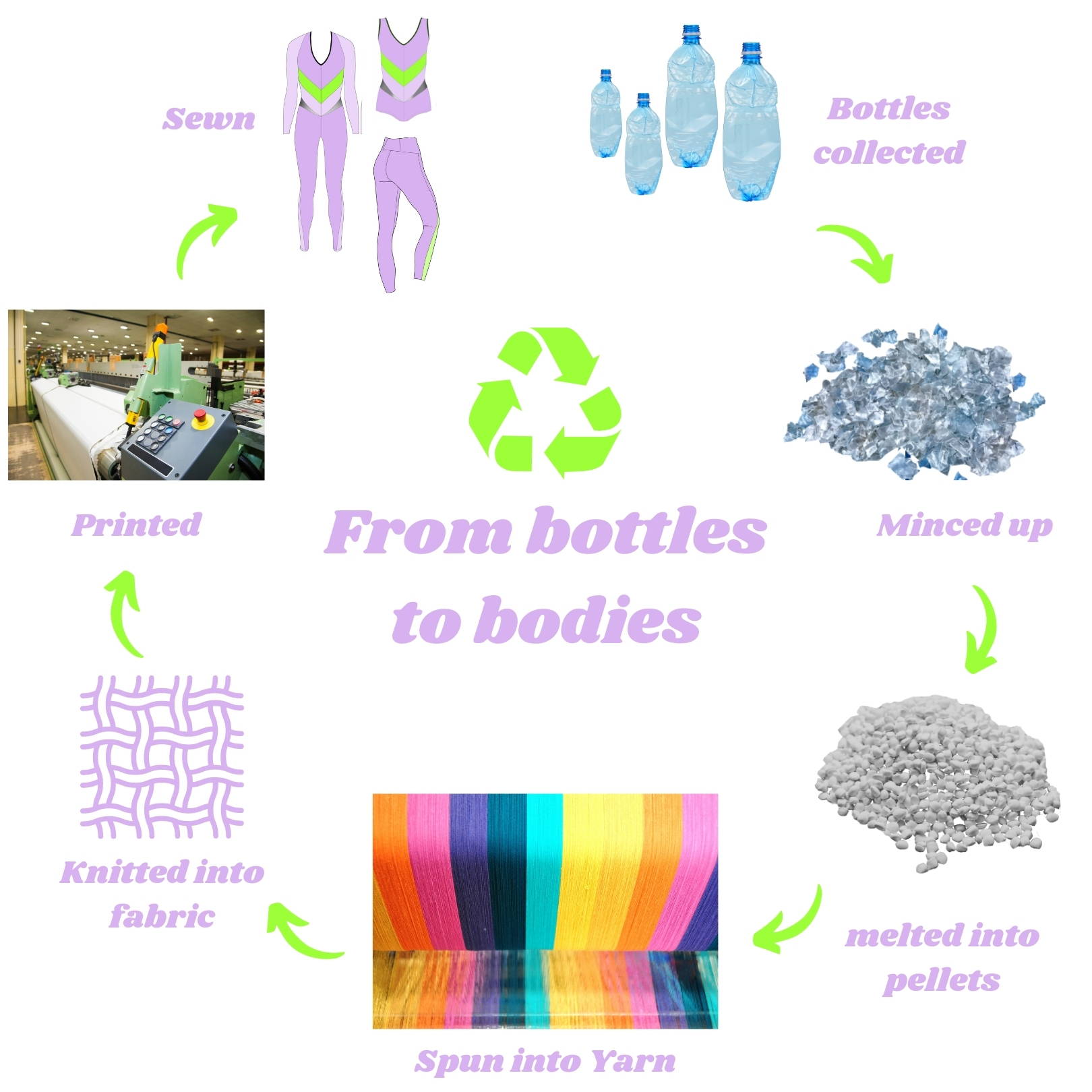 The different sustainable fabrics we use
78% ECONYL® Regenerated Nylon 22% Lycra
ECONYL®  is a 100% regenerated nylon fibre made from nylon waste otherwise polluting the Earth, like fishing nets, fabric scraps, carpet flooring and industrial plastic rescued from all over the world.
Through a radical regeneration and purification process, nylon waste is recycled right back to its original purity. That means ECONYL®
regenerated nylon is exactly the same as fossil-based nylon and has the potential to be recycled infinitely, without ever losing its quality.
ECONYL® work with Healthy Seas to collect these nets from the North, Mediterranean and the Adriatic Sea. They are then processed and manufactured into new Nylon yarn.
hyper-resistant
a unique mix of muscular compression and comfort
Suncream and oil resistant
excellent UV protection
ultra-chlorine resistant
Great coverage and totally squat proof
Machine wash at 30 degrees (Not including items with foil panels)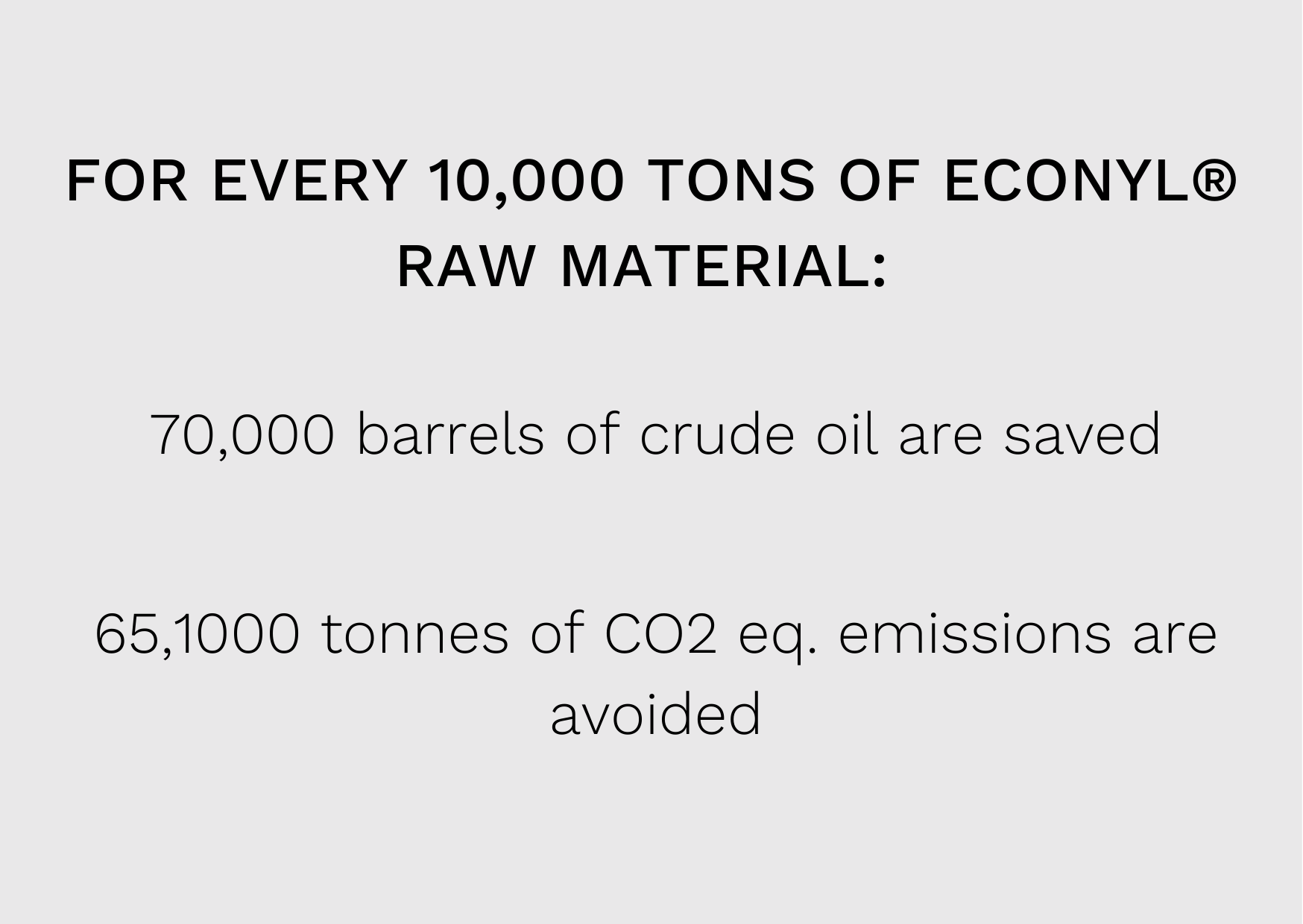 Foils on rPET Base: 82% Polyester (recycled) 18% Spandex (with foil effect)
If you're long time Burnt Soul lovers, you'll know we have offered these incredible foiled snakeskins in the past but made the decision to stop as they didn't align with our sustainability ethos... well we have AMAZING news.
We can now offer both the OG Gold Digger foiled snakeskin and a beautiful Silver snakeskin on our plain base eco Lycra! We're so proud to give you holographic rainbow heaven that doesn't cost the Earth 🙌
Holographic foil coverage
a unique mix of muscular compression and comfort
Retain stretch qualities whilst offering total shining wow-factor
Suncream and oil resistant
excellent UV protection
ultra-chlorine resistant
Great coverage and totally squat proof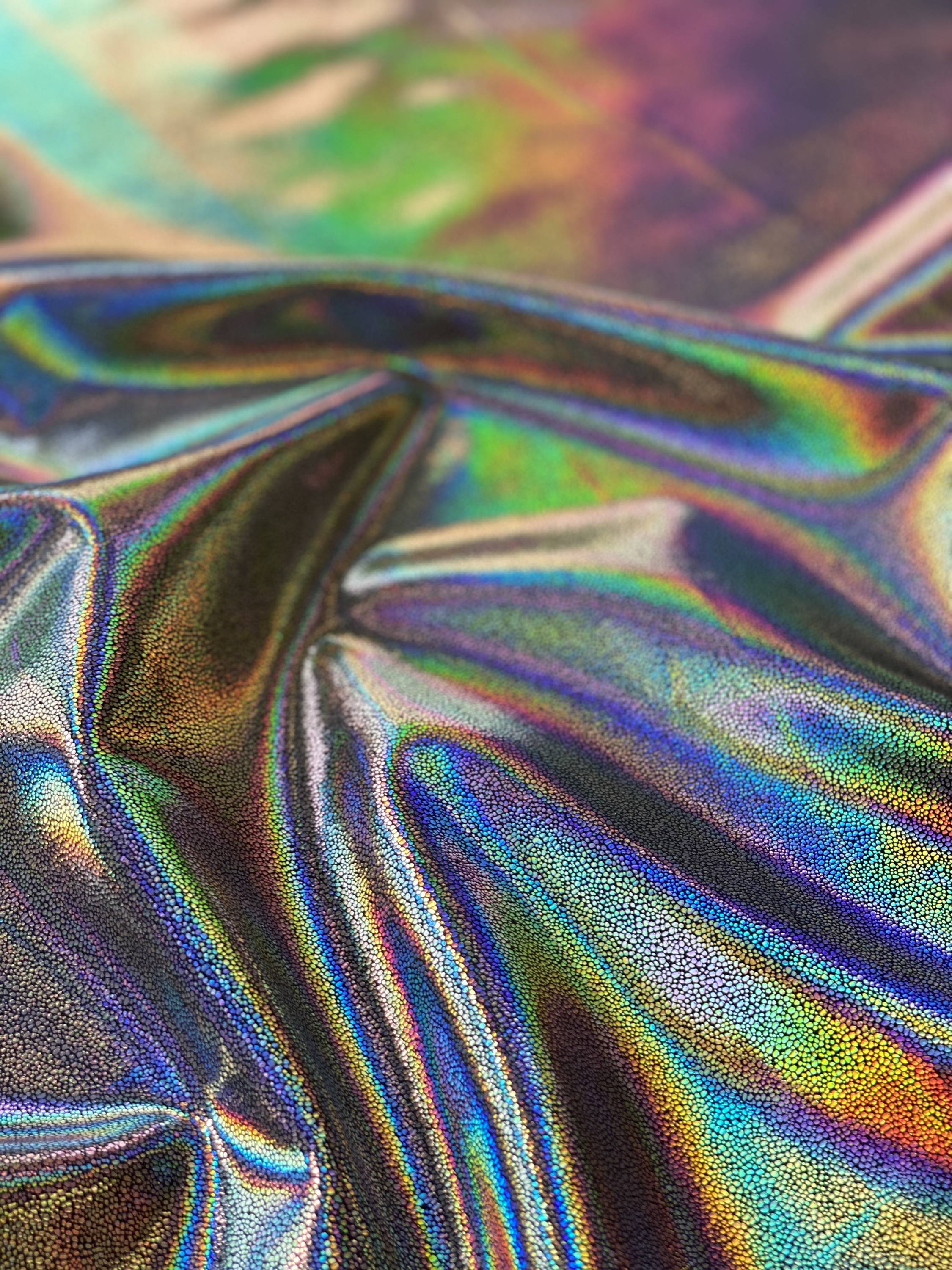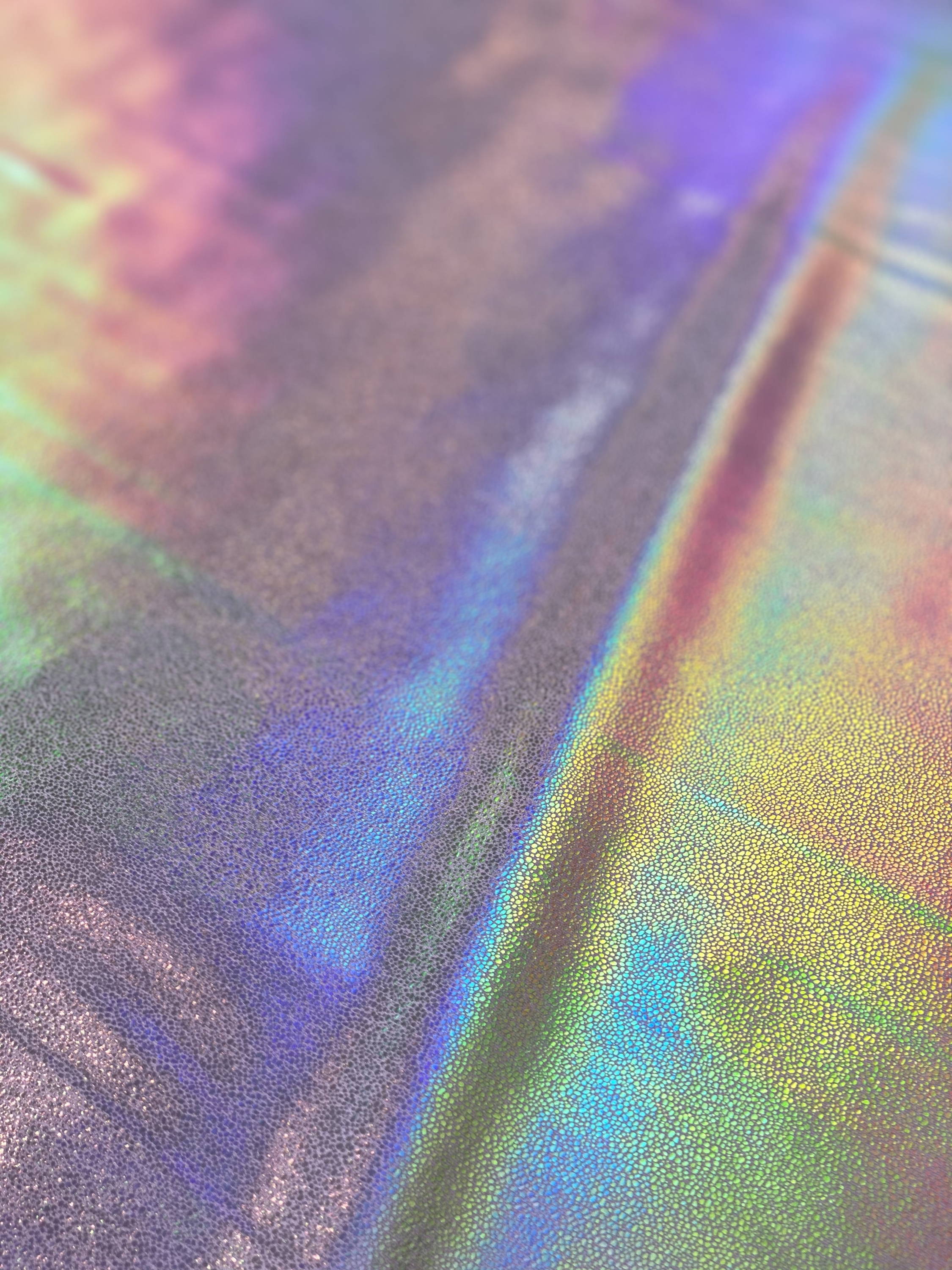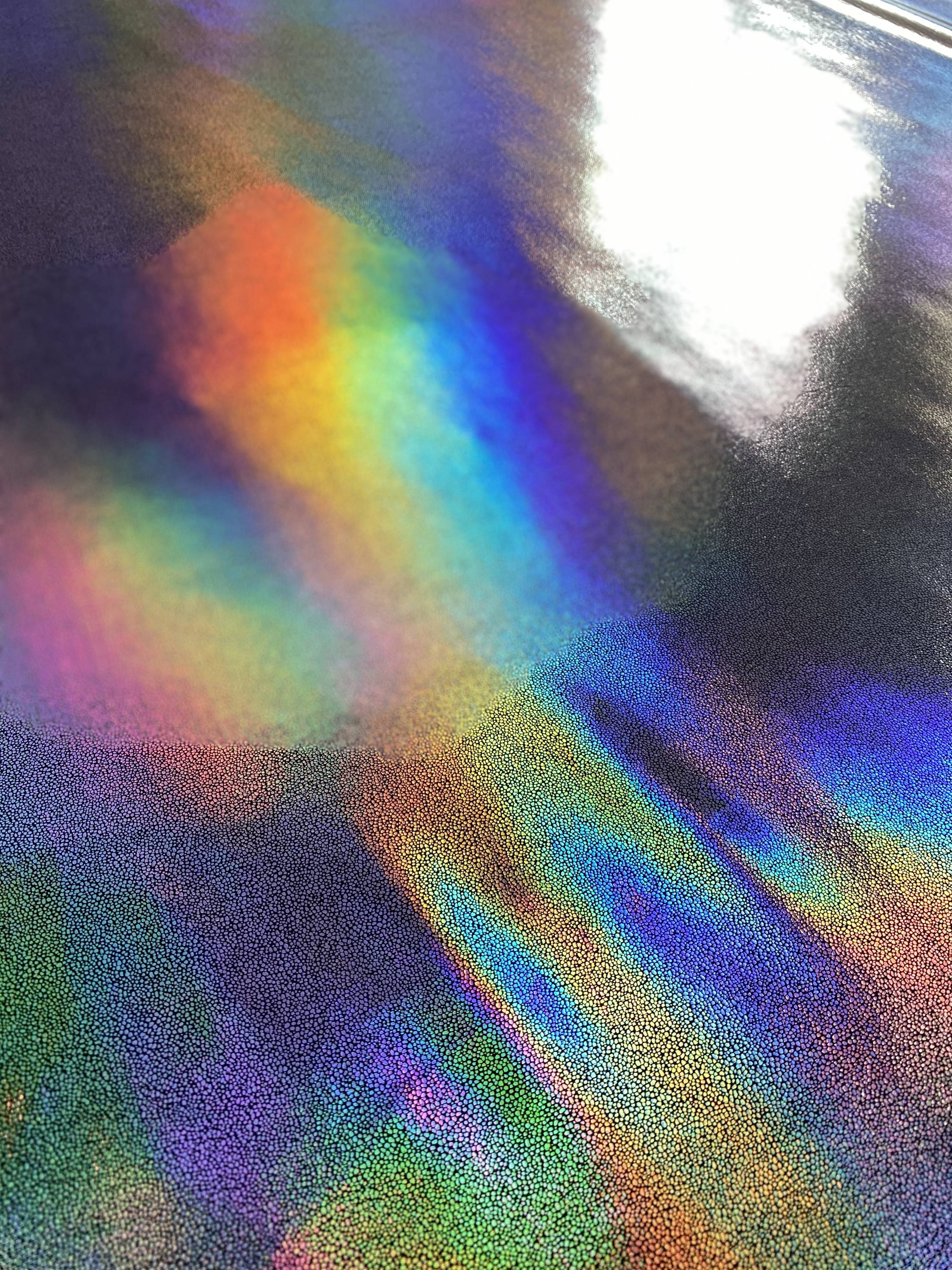 New Silver foiled snakeskin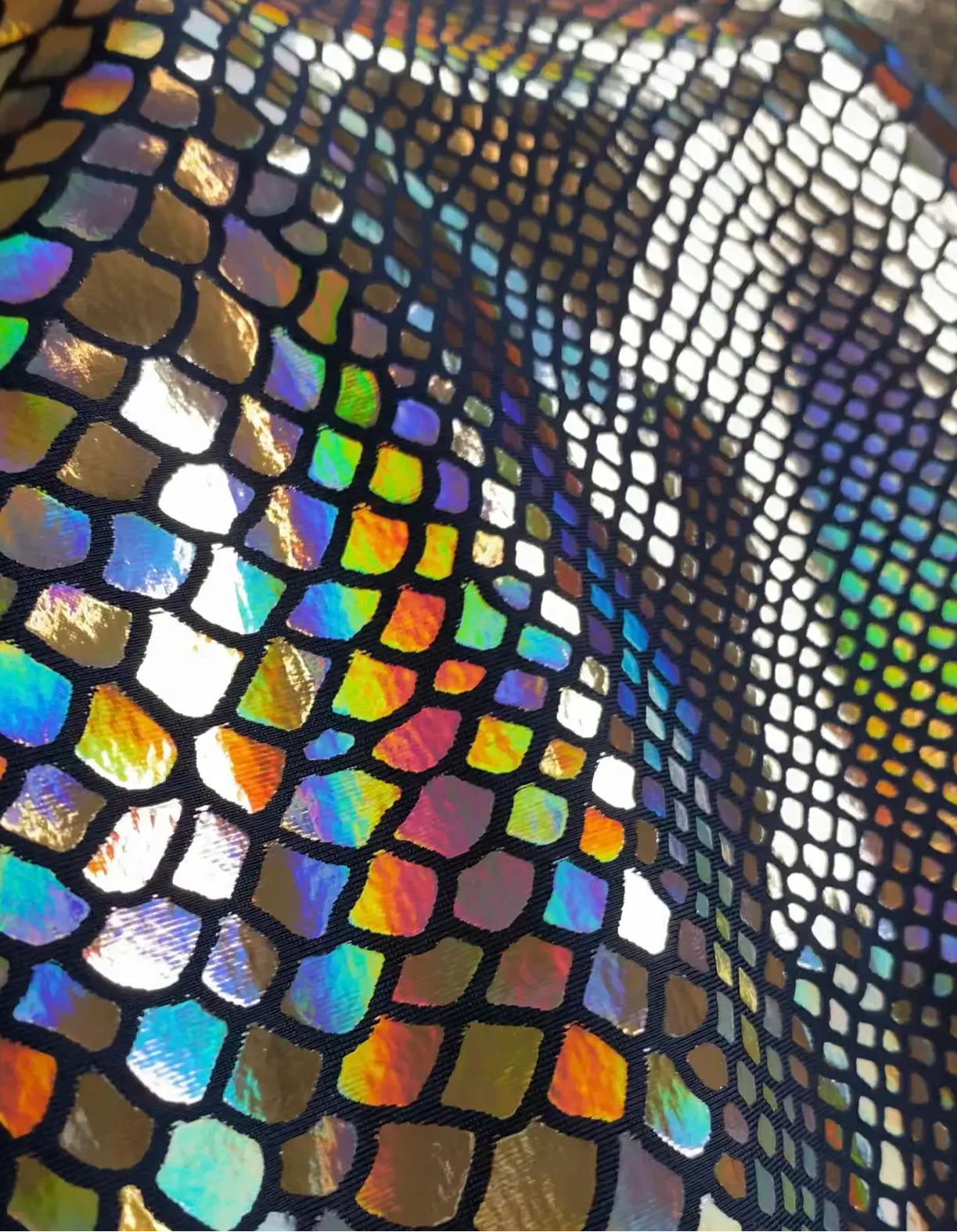 Life Lycra - 78% Polyester (recycled) 22% Lycra
Suncream and oil resistant
excellent UV protection
ultra-chlorine resistant
Offers great muscle compression for all our sporty babes
Great coverage and totally squat proof
Great for digital printing using non toxic, waterless dyes
Machine wash at 30 degrees (Not including items with foil panels)
Techno Lycra - 85% Polyester (recycled) 15% Elastane
Suncream and oil resistant
excellent UV protection
ultra-chlorine resistant
Offers great stretch
Great coverage and totally squat proof
Great for digital printing using non toxic, waterless dyes
Machine wash at 30 degrees (Not including items with foil panels)
---